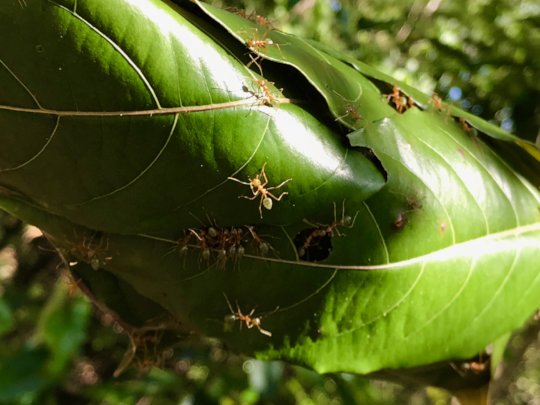 Rainforest Rescue's Lot 46 has is something that we are all very proud of. It's shown itself to be a model of rainforest restoration and continues to achieve the highest marks as a restoration project. What was once an oil palm plantation is now a burgeoning rainforest, where Cassowaries are spotted regularly and the canopy is closing over nicely. Animal life is abundant and species diversity is significant. The jury is in: Lot 46 is a success story or restoration!
We thought you'd like to hear and see a little more with this end of the calendar year report, so I'm delighted to share with you a short video of our Daintree Property Manager, Joe Reichl, who was telling me a bit about Lot 46 and how and why it's so special.
I hope you enjoy this as much as I enjoyed Joe's telling of it.
I'm also including a few photos from that trip, showing how the trees and vines are growing, some of the flowers and how happy the green ants are with the habitat.
Stay tuned for our next Community Tree Planting up in the Daintree, next May. Maybe the Daintree is on your bucket list? Come join us! It's a wonderful day for everyone and includes a trip to Lot 46 as well as lunch at our Daintree Nursery.
If you're not already on our mailing list, please sign up. You'll get updates on events like the Community Tree Planting as well as good news and inspiring stories from our efforts to protect rainforests forever.
Thanks so much to all of you who have made Lot 46 possible. It's is such a wonderful, thriving example of what committed people can do to help restore and protect Nature.
And we couldn't do it without you. Thank you!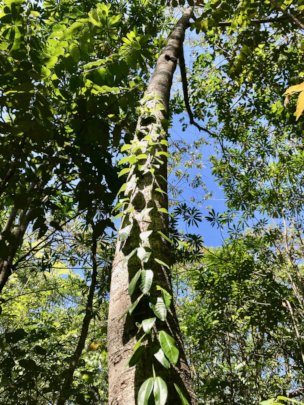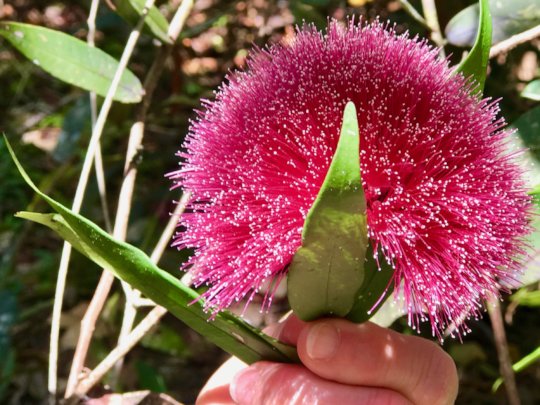 Links: