You did it again!
The most recent opportunity to buy back a critical piece of endangered lower Daintree Rainforest has been a success - we are now in process to rescue it.
Everytime we're successful in rescuing a rainforest property that means less human impact in the future, less traffic, less disrution of Nature. It also means more habitat and protection for local flora and fauna. Remember, the Daintree is the most ancient of the world's rainforests. It is Australia's largest rainforest. It's the world's most biodiverse. And it's magnificent.
Lot 30 Cape Tribulation Rd is incredibly rich in wildlife where orange-footed scrub fowl dart into the understory, crossing paths with endangered cassowaries that forage there. Ulysses butterflies flit past and the call of Wompoo pigeons resonate through the trees. With this density of coverage, it's also sure that you'll find canopy dwellers like Bennett's Tree Kangaroo and floor dwellers like the Musky Rat-Kangaroo - both at risk. It's a magnificent piece of the rainforest that's been a planned homesite...and now it isn't.
Expert Evaluation
Our Daintree rainforest experts, Allen Sheather and Barbara Maslen, evaluate our properties before we rescue them, ensuring that the biological diversity and forest condition is up to par with state requirements for qualification to become protected nature reserves. They scored this block very high ecologically, with over 120 rainforest species, including many with very limited distributions. It also scores 5 out of 5 for its intact rainforest canopy.
Wildlife Corridors Protect and Connect
Ensuring Lot 30's protection will serve to expand our Cape Kimberley Wildlife Corridor, with its uninterrupted connectivity and undisturbed forest, adjoining previously rescued Lot 29, linked to the Daintree National Park. Another Rainforest Rescue reserve across the road connects to a private nature refuge, further expanding protection.
Real Risk Mitigation
I was just there and locals informed me that there were "house pads popping up all over the place" - and I saw a bulldozer setting up. Lot 30 is reached by an access road that is cleared but not yet sealed. Roads provide access to development that would reduce this precious forest to holiday homes or worse. Ultimately, we plan to close off this road and replant it, bringing back the full forest canopy and providing a haven for plants, animals, fungi and insects alike. To do that we need to get the lot next door – our next target.
Rescue and Protect
Of the 33 properties - almost 34 - saved by you and fellow Rainforest Rescuers, 23 are protected with covenants protecting them forever, two have been gifted to the National Park, and we are working with the Department of Environment and Heritage Protection to protect the remaining properties by adding them to our family of Nature Refuges.
Rainforest Rescue is committed to Protecting Rainforests Forever!
Together we're making it happen. Thank you!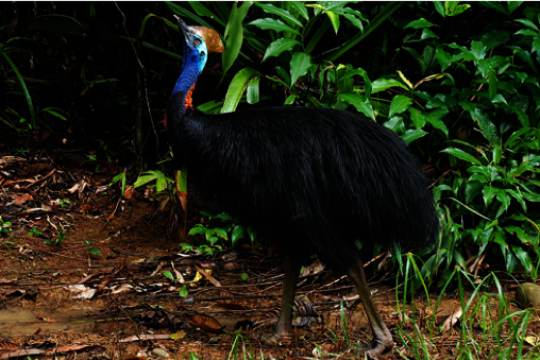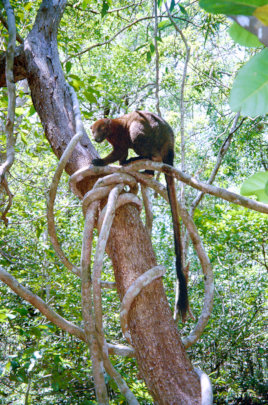 Attachments: