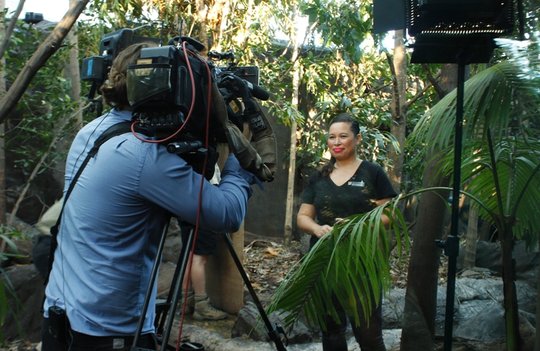 The Southern Cassowary is endemic to Australia's Wet Tropics region in Far North Queensland and a keystone species, whose loss would impact other species and the ecosystem. The Wet Tropics World Heritage Area is listed as the second most 'irreplaceable natural World Heritage Area' on earth. Many species such as the Southern Cassowary, the Mahogany Glider and Bennett's Tree Kangaroo are found there.
Current estimates fear fewer than 1,000 birds are left in the wild. Rapid residential and commercial development has eliminated much of its habitat. Little known to most people, this living dinosaur evolved millions of years ago and is vital to the rainforest's ecological functionality. It disperses the seeds of more than 180 rainforest plant species.
At WILDLIFE Sydney Zoo on 17 March 2014, Rainforest Rescue launched a new iteration of its Save the Cassowary campaign in collaboration with 19 Australian zoos, government departments and business partners to urgently highlight the future of the endangered 'Rainforest Gardener', the Southern Cassowary. The event included a live cross to local breakfast TV show 'Wake Up', from inside the cassowary enclosure.
Launching the campaign, Rainforest Rescue's Conservation Director Jennifer Croes announced a new partnership with Girringun Aboriginal Corporation, describing it as "bridging the conservation gap by incorporating Traditional Owner knowledge and values to long-term conservation solutions."
Chris Hibbard from the Zoo Aquarium Association (Australiasia) spoke of the need to put the dwindling numbers of Cassowaries in the spotlight as "by comparison, they are actually fewer in number than the Giant Panda, of which there is great awareness and support for its survival around the globe".
Will Meikle from WILD LIFE Sydney Zoo spoke of the role zoos play in helping to bring Endangered species to the public's attention, before joining Jennifer and Chris to unveil the newly created signage that will be displayed in 19 partner zoos nationwide from early April.
While the species focus of the campaign may seem like a departure from Rainforest Rescue's traditional preservation and restoration activities, this magnificent keystone species is a 'rainforest ambassador'. If we don't protect its rainforest habitat, there will be no Cassowaries and vice versa, for without the unique role the Cassowary plays in dispersing more than 180 rainforest seeds, the very future of the rainforest will be compromised.
A new website has been created especially for the campaign. In addition to a wealth of information about the Southern Cassowary and the threats it currently faces, it also provides information about Rainforest Rescue's conservation projects and how you can help, which will be regularly updated via news articles. See more at: www.savethecassowary.org.au
Rainforest Rescue and our partners invite you to help save this 'living dinosaur' by getting to know the Cassowary, understand its vital importance in nature and support Rainforest Rescue's cassowary conservation initiatives including habitat protection through land buy-back; restoration of vital habitat and corridors; Garners Beach Cassowary rehabilitation centre; and the undertaking of further scientific research.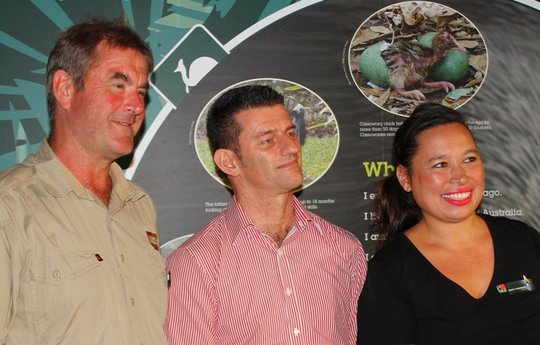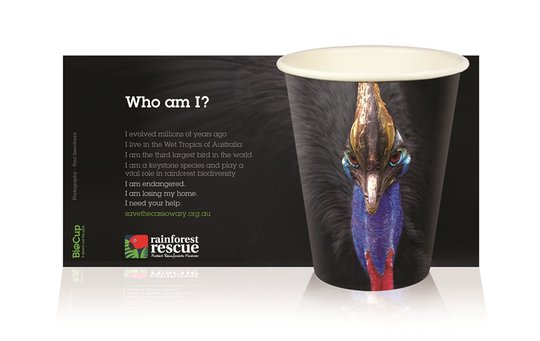 Links: