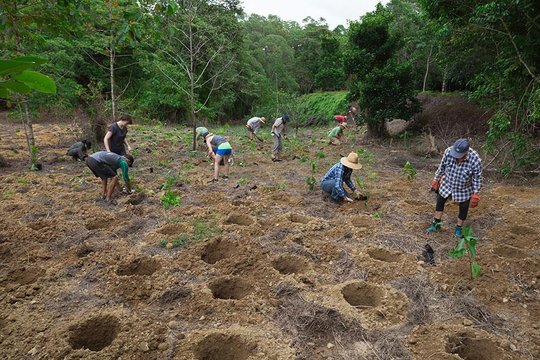 Thank you for adopting rainforest and assisting Rainforest Rescue us to purchase and protect vulnerable areas of tropical rainforest from development forever! Your support is making a significant impact assisting Rainforest Rescue to make great progress on large scale rainforest restoration. Your precious contributions are propagating rainforest seedlings which are tirelessly planted on Daintree lands by our staff and volunteers – in the last six months to see 8,288 trees planted on Lot 96 in Cape Tribulation, Daintree! We are pleased to report that with this number of tree planted this year, all areas requiring regeneration on Lot 96 Cape Tribulation, Daintree, are now fully planted out with matured seedlings and this stage of its restoration is now complete!

In May this year, volunteers travelled from far and wide to participate in Rainforest Rescue's annual community tree planting weekend, which saw over 2,000 of the 8,288 trees planted on Lot 96 – a tremendous effort! Many of the 20,000 seedlings propagated annually at the Rainforest Rescue Daintree Nursery certainly got put to good use in this planting session! Joe Riechl, our Land Manager in the Daintree, tells us that "…(the seedlings) have grown so much, some are almost waist high now." After a lot of watering and weed control since May, the little rainforest trees are now thriving! Thank you so much for helping Rainforest Rescue to reach this wonderful milestone for Lot 96!

Such significant environmental restoration simply would not be possible without your continued support. The reason the regeneration of this land is so vitally important is because the Daintree Rainforest is home to 12 of the world's 19 primitive plant families, the highest concentration on earth! Overall, it maintains an amazing variety of plants and animals, including 122 rare, threatened and endangered species. Many of these species are 'endemic' to the region meaning that they are found nowhere else on the planet.
Your support helps to protect these beautiful species! Every tree planted in the ground to protect these extraordinary species' habitat in the Daintree costs $10 and this helps secure a bio-diverse future for this unique rainforest! You are assisting us to undertake this important conservation work and plant these trees. It would not be possible without your generous support. Thank you.


Great news from the Daintree Rainforest! Further to Rainforest Rescue working hard to ensure Lot 46 Cape Tribulation, Daintree, becomes an certified nature reserve, we are pleased to report that Lot 46 has reached a huge milestone in its restoration – all areas requiring regeneration are now fully planted out with matured seedlings – and we can now leave these 27 hectares to do nature's work, where we will see in 3 years a canopy develop and the restoration work will be done!

Happily, already Lot 46 is being visited by many Ulysses Butterflies, Daintree birds and even an endangered Southern Cassowary – wildlife is starting to return to the land! With the change of seasons in Far North Queensland, from wet to dry, Joe Reichl, our Daintree Land Manager, reporting in June "…it's been cold, drizzly and dark, not good for the solar power! The rainforest animals are tucked up out of the cold and trying to keep dry. However the Ulysses butterflies are flying around; they all look very large and perfect."

More recently however, in July and August, Joe reported to us that he saw fresh Sothern Cassowary scats and a footprint on the tracks at Lot 46! Joe tells us that there are Southern Cassowary's wandering around regularly, mostly males with young ones almost old enough to become independent. In fact, there are a lot of flora and fauna about as we move near spring in the Daintree (September), and there are Cairns Birdwing Butterflies now being spotted often and lots of active cassowary sightings! Joe is seeing many Southern Cassowaries when he is out watering now, and they love to use the existing tracks on Lot 46 to walk down – easier than bush bashing!

The wildlife on Lot 46 is now thriving through the work undertaken to preserve and regenerate this land, and this would not be possible without your support – thank you so much!

What comes next?

• We are planning guided walking tours of Lot 46 during the dry season to demonstrate what can be achieved when rainforest is re- established, protected and properly managed;
• All planted areas will be cared for - watered and weeded for two years - until rainforest canopy cover is naturally achieved;
• Continuing fundraising to ensure we can create a permanent conservation reserve on Lot 46, creating a Cassowary Conservation Reserve.

Making Lot 46 a Cassowary Conservation Reserve

Located in the heart of the Daintree lowlands, Lot 46 was purchased in 2010 to protect it from further destruction. The property was cleared in the 1960s for cattle grazing and agriculture, and later for growing exotic oil palms. Rubbish and impenetrable weeds had taken over much of the property.

Of the 25 properties that Rainforest Rescue has saved, Lot 46 is the only one not purchased through fundraising. We are working hard to raise the funds to protect the property in perpetuity and turn it into a permanently protected Reserve and change not only its future, but preserve the unique biodiversity of the Daintree. Thank you for helping Rainforest Rescue ensure Lot 46 is protected forever as a 'Cassowary Conservation Reserve'.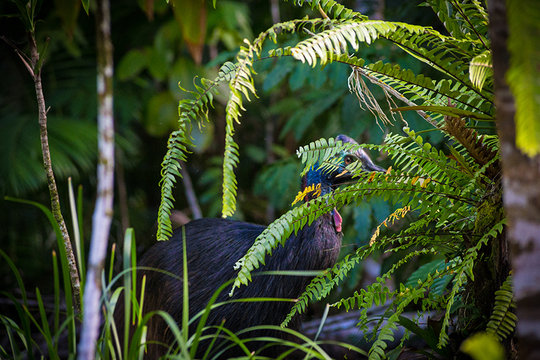 Your donations have been restoring endangered southern cassowary habitat in the Daintree National Park in Far Northern Queensland.
Thanks to your support we recently held two tree planting days with volunteers travelling from far and wide to participate in our annual community weekend.
The Saturday event was a very significant day for Rainforest Rescue – we begun planting the final 2000 trees on Lot 46 Cape Tribulation Road. This was the culmination of over five years of hard work and 37,000 trees planted. Our 26 volunteers powered hard and planted 1030 trees. The final thousand are currently being planted by our Daintree crew.
On Sunday 32 adult and four kids planted 1151 trees – this was also at significant location – we were actually planting over an old gravel road dating from the days of the Daintree Blockade (1983-4) that cut through the Daintree National Park and its rainforest. This road was left abandoned to the weeds after a new bitumen road was created on a different route.
Our ambitious goal to plant 3000 trees was unfortunately beaten by the energy-sapping heat and a sun that refused to stay behind the clouds!
Since these trees were planted at the end of May the seedling nurturing rain has not stopped. Approximately one foot of rain has fallen in the Daintree rainforest since the planting. This means the trees are very healthy, with 100% of all seedlings surviving. "They are looking great!" according to the Daintree Land Manager Joe Reichl.
Thank you your generous support means the rainforest garden, the endangered southern cassowary now has more food trees and their wildlife corridors have been extended to connect protected rainforest with each other.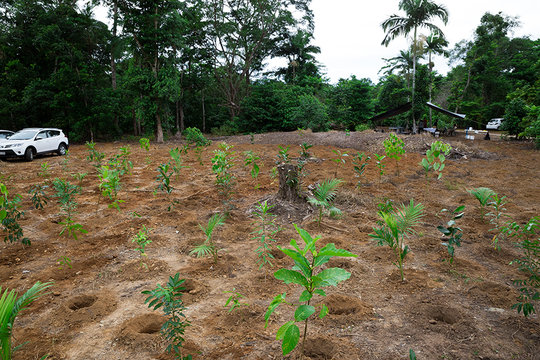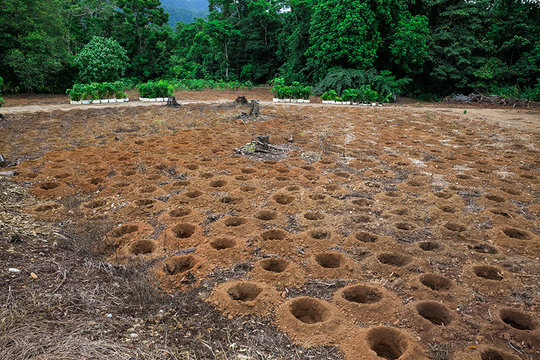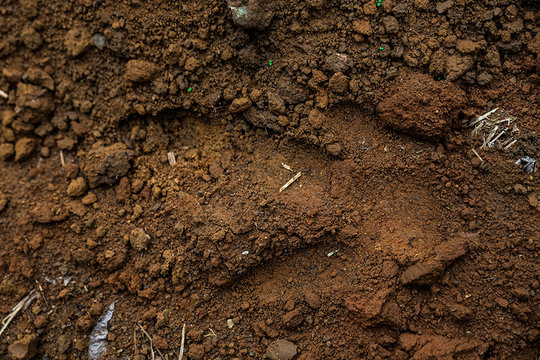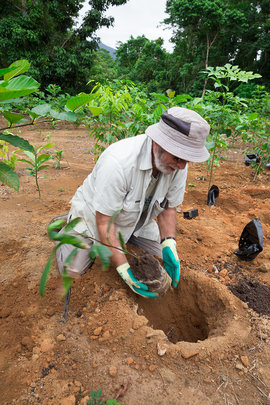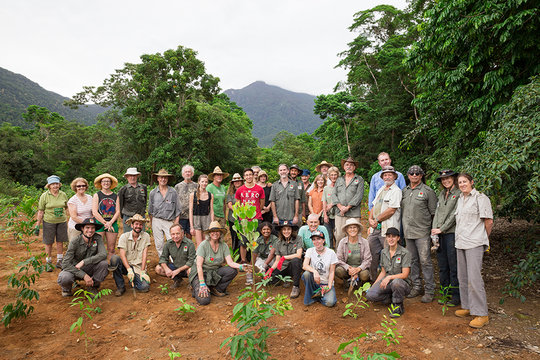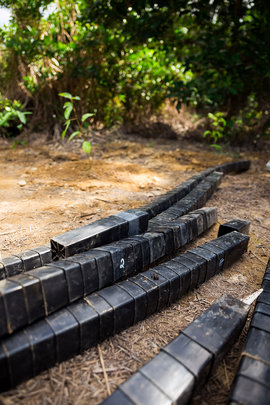 WARNING: Javascript is currently disabled or is not available in your browser. GlobalGiving makes extensive use of Javascript and will not function properly with Javascript disabled.
Please enable Javascript
and refresh this page.