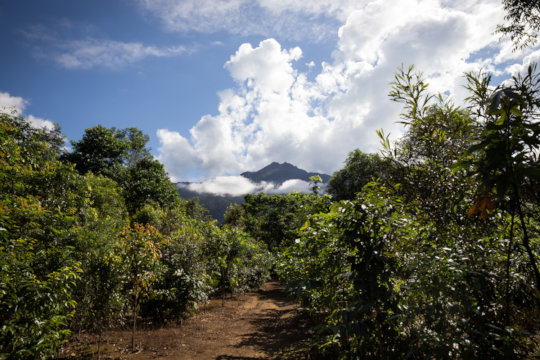 Lot 46 – A New Nature Reserve is being Created!
This beautiful land – almost 28 hectares – that you worked so hard to restore from its VERY messy time as an oil palm nursery is about to become a registered nature reserve. This means that Lot 46 has been restored significantly so that it qualifies for a nature refuge certification.
From the Department of Environment and Science of Queensland, "The Nature Refuges Program targets suitable properties and works with the landholders of those properties where there is a mutual conservation interest.
To determine whether an area of land may be suitable for targeting as a nature refuge, the Department of Environment and Science assesses the land's biodiversity values against the Nature Refuges Program objectives and conservation priorities. This assessment considers the significance of the potential nature refuge at a property, landscape and strategic level. Potential nature refuges are those that:
at a property level, contain significant conservation values that are of a sufficient size, condition and placement in the landscape to remain viable in the long-term;
at a landscape level, increase representation of the state's biodiversity and establish or maintain landscape linkages and corridors;"
- you can read more about that here.
Of course, we know that the land around it has tremendous conservation value, as under the Qld Government's Regional Mapping Scheme the property is located within biodiversity precinct 3B Coopers Creek, one of the three highest priority precincts in the Daintree Lowlands. Lot 46 exhibits Regional Ecosystem 7.3.10 which is described as being 'complex mesophyll vine forest' which is listed as 'endangered' under the Qld Vegetation Management Act 1999.
So – it's a good place for a strong restoration project in order to help provide greater habitat connectivity and support for biodiversity. The work that went into restoring the land also, and first, had to go into cleaning things up.
"The areas that were farmed were covered in brambles or wild raspberry, and even the pigs and cassowaries couldn't get through it it was that thick," Joe Reichl, Rainforest Rescue's Land Manager for many years, said. "There was lots and lots of rubbish."
And now there isn't. Now it's gorgeous and you can find evidence of Cassowaries and Musky Rat-Kangaroos…and more.
And it will be certified a Nature Reserve within the next month or so.
Not only will we let you know when it's official – but it will also have a new official name to celebrate its return to nature!
Rainforest Rescue is grateful to all the hands, all the sweat, the hours…and the financial support that went into recovering this property. Soon we'll be able to point to this new nature reserve with pride and call it by its new name.
Stay tuned!