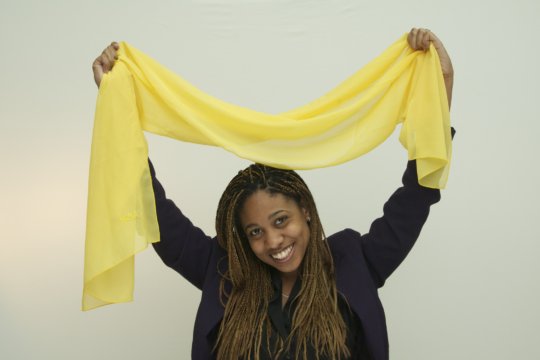 This past quarter, HERA teams worked hard. The UK team held exciting, well attended monthly career seminars at Imperial Business School, including one on "Doing Business with the British", a picnic in Hyde Park, our Annual Holiday Party, and a second mentor training. The international teams distributed 36 new grants to women's ventures in Armenia, Georgia, Moldova, Romania and Ukraine to prevent trafficking and re-trafficking of young women at risk. To date, a total of 174 grants have generated at least 329 new jobs for young women in Eastern Europe at an average cost of € 345.92 per job created. With Le Bus des Femmes, the French coordinator organized a preliminary entrepreneurship training for seven women survivors and one man and two mentoring groups. With Sciences Po Entrepreneurs, she also organized the first Babel entrepreneurship course for five of the participants, who are starting new ventures.
HERA prioritizes prevention and on improving women's lives in the present and going forward. We believe that women have the right to choose whether they wish to share their backstories. When approached about doing research to inform the UK Government's campaigns to prevent trafficking for domestic slavery of Nigerian women, the HERA UK team asked if any participants, remaining completely anonymous, wanted to share their experiences. Ten women who had completed HERA's entrepreneurship training, mentoring, and career seminars in different years volunteered. Each one said she wanted to prevent others from being trafficked. Their observations and experiences are also informative for our own work ahead.
Ranging from 22 to 46 years of age, they were trafficked to the UK from as young as 11 up to 35 years of age. They came from five different Nigerian states and Benin and are at different stages in their immigration proceedings -- from appealing or awaiting an asylum decision to obtaining indefinite leave to remain and applying for UK citizenship. They have varying responses about returning to Nigeria ranging from being willing to return to terrified of the prospect.
Girls are particularly vulnerable to trafficking if orphaned or they have lost a father, and when the household suffers an economic downturn. As one interviewee observes, "My Uncle took over because the law favors men when it comes to taking care of children. They took me from my mother." Parents usually believed they are helping their daughter's educational prospects while relatives are more likely to sell the child knowingly for domestic servitude.
The traffickers in these stories include a Nigerian government official, minister, UK immigration employee, and wealthy Nigerian lawyer. Connections and money are needed to obtain a passport (usually false) and UK tourist visa. As one young woman observes, "My Uncle knew people inside the Embassy so the process went incredibly easily and quickly compared to others' experiences. My Uncle clearly had inside support to make the system work for him."
Going abroad may seem better than living in an abusive household or on the streets in Nigeria. Most are initially excited about coming to "study in London" so do as told at customs. The reality on arrival is quite different. One young woman recounts, "I lived in the same room as the kids' bunk beds and had to be up by 5 am to get them ready, clean, cook, work, go to College, etc. If I slept in, was late, my work was not good enough, I was beaten, often. My aunt provided me with a bus pass. I had no money. I could trust no one. If I was late coming home, or she saw me speaking to others in College, I was beaten."
Escaping slavery in London is surprisingly difficult. Many other women (not just Nigerians) may be caught in these situations. As one woman remembers, "I used to cry on the streets in London and no one could hear me. I would talk to people and they did not hear me." Given a prevailing belief that children are to be seen and not heard as well as intimidation and threats of violence from the person in power, girls and young women fear to seek help. One is told not to open the door to the postman or leave the premises. All report being isolated.
Officials may also fail to act. Without legal status, the woman is particularly vulnerable. One woman reports, "I came to London when I was still a child. Two months after my arrival, a social worker visited me and there were signs that something was not right. My situation could have been spotted earlier." Another observes, "I told the GP that I felt suicidal. She gave me antidepressants, the number to the Samaritan's and advised me to go to the Citizens Advice Bureau. I went to the CAB but they said they could not help me because of my status."
These women eventually escape by having the courage to leave with or without help of family and friends. Some report escaping as a matter of survival. Even after having escaped, waiting for asylum makes women vulnerable to further exploitation and abuse. Housing is expensive and services, limited. Some fear that their traffickers will find them again. One asks, "Why is my trafficker free to come and go but I am in limbo?"
Waiting also has adverse psychological consequences. Two survivors feel suicidal. All report being depressed about not being able to work officially or advance their formal education and training. They tell us that HERA's entrepreneurship training, mentoring and career seminars have been critical for feeling worthwhile and for not giving up. One woman explains that with the mentoring and support she receives, "I have hope here that I can become something. My dreams are not dead. I want to become a midwife."
If her asylum claim is not accepted, one woman observes, "Going back to Nigeria will be dangerous because as my family once said, it would be easier for them to kill me there. Not just that I have no one and absolutely no resources." She is starting a venture on line. For safe returns to Nigeria, though she will need new social networks, access to training, and support to reintegrate. A s HERA teams have found in Central and Eastern Europe, with grant support and technical assistance, courageous young women are employing their skills and ambitions to start successful ventures and careers. Without either the hope of asylum or support for a safe landing, the cycle of trafficking for domestic slavery and sexual exploitation is likely to continue.
Thank you for your support to our work and most of all for your support to these young women. Here's to doing more together in 2017 to preventing trafficking and re-trafficking!