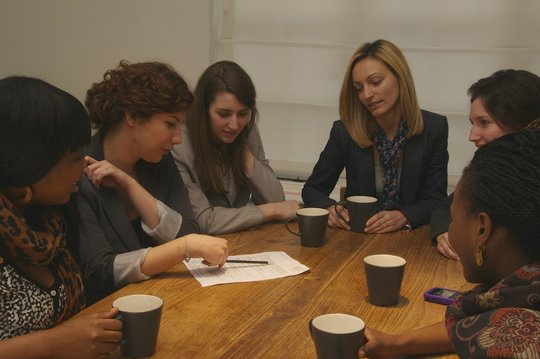 Thank you to all our supporters!
The last few months have been really productive for us here at HERA.
At the moment we are in the process of planning the 2012/13 entrepreneurship training and mentoring programme. This year we are aiming to take on 36 women and have been working closely with our service providers to make sure we reach our goal. We've had a healthy number of new mentor recruits who are eager to share their vast experience and knowledge to their mentees. We are also very grateful to the current mentors from this year's programme, who have committed to taking on another women this summer.
HERA has always been very fortunate to have volunteers come forward to offer their time to run workshops for the women on the course. For example, one of our past mentors has been running English Communication workshops focusing on giving women a stronger voice, a clearer English accent, more positive body language. We also ran a life coaching session that focused on the women's strengths, values and overcoming weaknesses. The women who have taken part in these workshops were very positive about their experience and were happy to recommend these workshops to other women on the course.
HERA has been able to organize work experience for one of our women who will be starting her access to medicine course this September at a Plastic Surgery Clinic. Opportunities like this are invaluable to HERA students.
Your donations have provided us the opportunity to pay for the women's travel to these workshops and attend work experience to ease their financial burdens. The more money we raise gives us the opportunity to offer more services to the women, to help them on their paths to economic independence.
Thank you again for all your all help to make it possible for these women to achieve their dreams.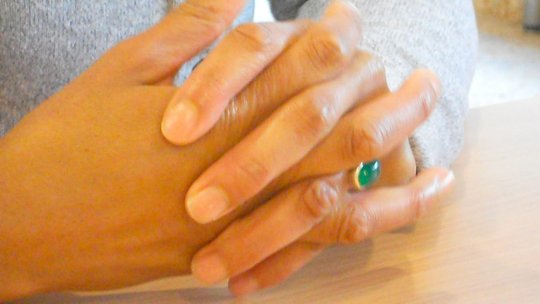 Thank you to all our donors!
Our women continue to make progress towards their goals. The charity lending clothes to women who only own jeans for court appearances has now started and there has been very positive feedback from barristers and social service providers. Another woman is in Zimbabwe organising the licences and permits to start up a children's nursery in her home town, whilst a third has decided to 'go for it' and has enrolled on an Access course for medicine in September – her life's dream, which she thought had passed her by (she is 22 years old!) until HERA instilled in her the belief that she could still do it.
Thanks to your donations, we have been able to put on additional events for women this year: in CV writing and interview skills, and making the most of your inner potential. They have asked us to do more of these. We have also put together a short video – do have a look if you have 5 minutes! It is nice to hear about HERA's impact from the students themselves.
A couple of weeks ago we held a focus group for women who attended the course more than a year ago, to find out whether HERA has a lasting benefit. Here are some of the things they said:
"Whatever background you come from, you can still be somebody."
"I used to be shy, and couldn't speak out, but now I've passed my Progression Pathway to Nursing due to my mentor's motivation."
"HERA doesn't stop after a year; it stays with you for life."
Thank you for helping us make a real difference to these women.
Angela
WARNING: Javascript is currently disabled or is not available in your browser. GlobalGiving makes extensive use of Javascript and will not function properly with Javascript disabled.
Please enable Javascript
and refresh this page.