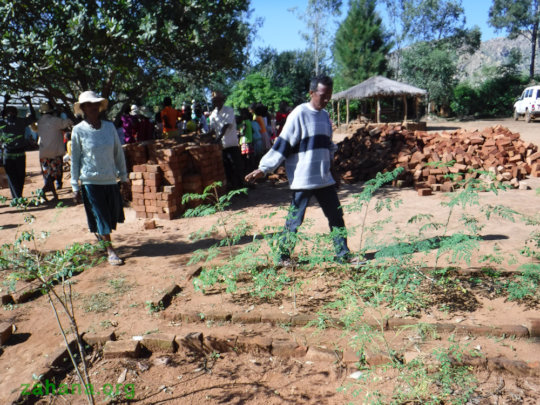 Planting Moringa trees is a low-cost cornerstone to improve nutrition in our villages. Getting the schoolteachers involved growing and eating Moringa is a key part of the strategy, so children learn early on how to grow and eat it. We reported different initiatives over the years that involve students. Our two 'homegrown' students, Donné and Doré are at the moment still studying at agricultural college. Since they got involved in teaching our students, the school gardens are doing much better. In the last site-visit, most of the attention and the camera lens' attention, went to the exciting new school building. Thanks to the teacher who pointed them out, in these three pictures you can see the young Moringa trees doing very well.
Just a short recap about Donné and Doré, since some of our readers may not be familiar with them:
Both brothers were among the first seven students from the village that ever passed the CEPE in 2011, the very prestigious primary school exam. (More about this on our website)
Zahana supported the two to attend secondary school in the nearby village. Passing all exams with flying colors, they went on to high school and now agricultural college in the closest town nearby.
Soon to be graduating with an agricultural degree, the two are the first of Zahana's students to accomplish such an amazing achievement and the first in the community to attend college.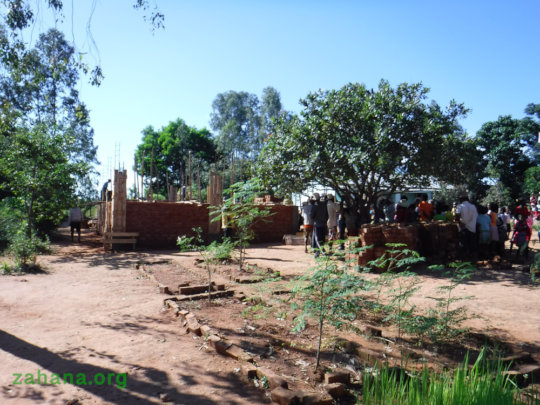 Links:
We are proud to announce: 12 years later, our school will soon have a second building!
A School for their community's children was development goal number one, identified during Zahana's very first community meeting in Fiadanana. In 2005 we were able to secure the funding. Our first school built for and by the community was ready in 2006. With your help, Zahana has been paying the teacher's salaries ever since. Seedlings planted at the time are now towering shade trees in the schoolyard.
This was made possible thanks to the generous support of the French NGO that built our CARMMA, our Health Center focusing especially on maternal and Child health as well. They paid for all of the school's construction materials and labor costs. Zahana is in charge of furniture, teaching materials, as well as hiring and training the additional teachers.
We have bold new plans for the new school. We will report about it, once the construction is finished, after the official inauguration ceremony took place. Stay tuned.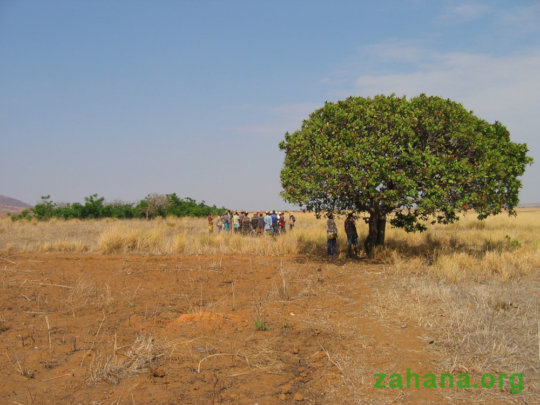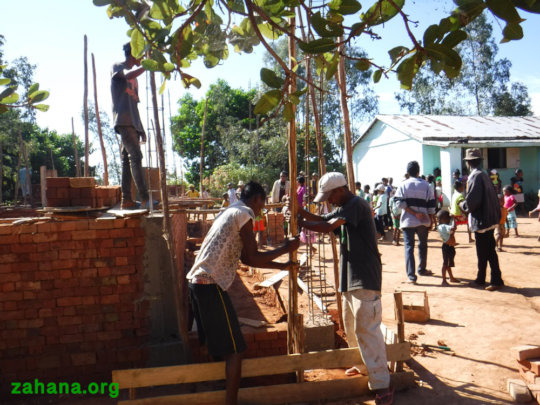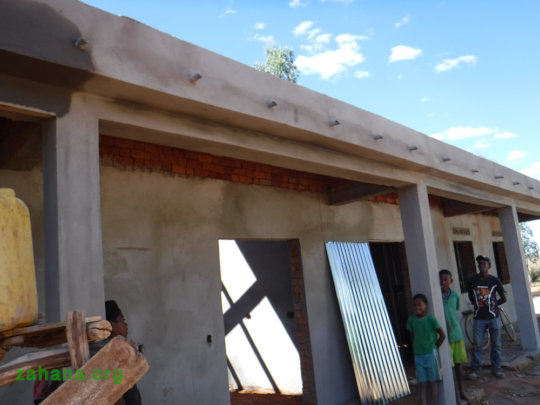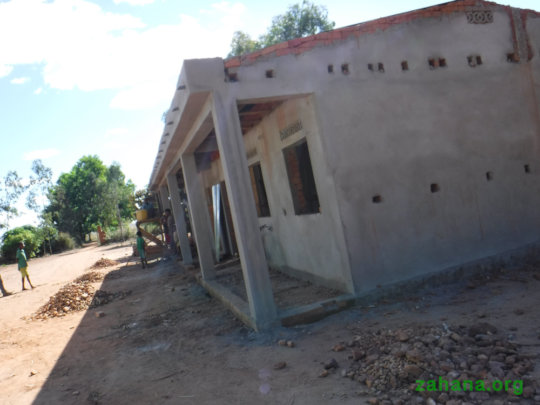 Links: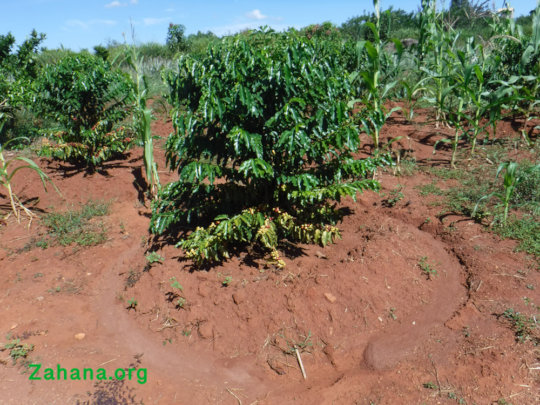 An important strategy of our microcredit framework is: Avoid spending your hard-earned money in the first place, if you can grow it yourself.
It has now been quite a few years since Jean our master gardener in Fiarenana approached us with the idea of growing (more) coffee (again). As a tireless innovator, he had already planted coffee in the past, before Zahana got to work with Fairenana, and knew from experience that it would grow well in his climate. At the beginning we hired him for the short-term project: growing coffee seedlings for his village. Since then a lot has changed, and Jean is now a crucial, indispensable part of the Zahana's staff in his village.
Sipping a cup of coffee as we write this report, we know all too well how important coffee can be for many of us… The same is true for rural Madagascar.
At the latest site visit earlier this year, Jean proudly showed us his new coffee plants that are indeed doing extremely well, next to the corn (or maize in the UK). As you can see from the picture, these coffee cherries have grown enough to bear fruit and are ready to be harvested soon. The ripe coffee cherry, if hand-picked dark red, makes for the best coffee. Since they don't all ripen at the same time, this is a labor-intensive, picked one-by-one, process. Once again, our master gardener Jean is leading by example.
The irony is not lost on us that Jean will soon be drinking single source, hand-picked, sun dried, freshly (hand) roasted coffee...
Markus and Ihanta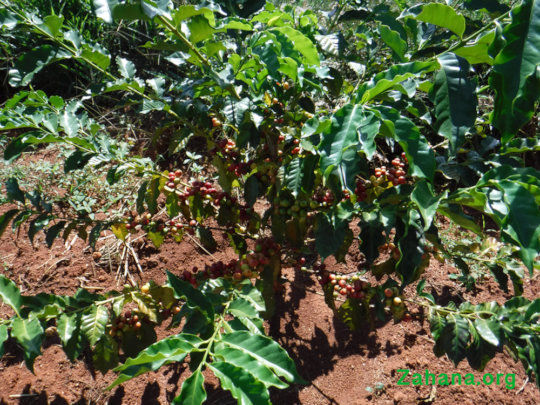 WARNING: Javascript is currently disabled or is not available in your browser. GlobalGiving makes extensive use of Javascript and will not function properly with Javascript disabled.
Please enable Javascript
and refresh this page.