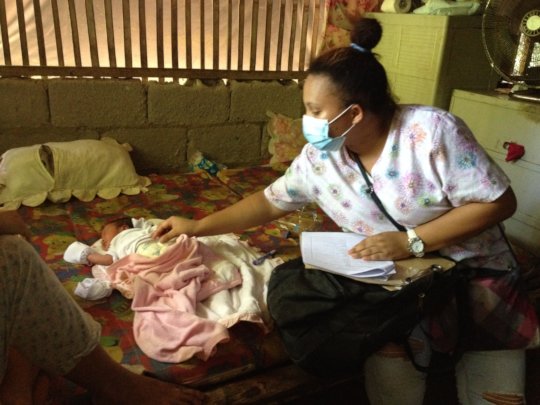 Jasmin was due to deliver her third child any day when she found out that the local birthing clinic where she planned to give birth had raised their delivery fee from 2,500 pesos to 6,500 pesos. She was told it was because of the pandemic; everything costs more now. Unable to afford this, she has in despair. Where will I get the money, she thought? Already they were running out of savings due to the lockdowns that made it difficult for her husband to find work.
Jasmin's neighbor told her about the Mercy In Action sponsored birthing home over the river, where, she said, there is no charge, it is all free care sponsored by Mercy In Action. Jasmin's labor started shortly after the talk with her neighbor, so she discussed it with her husband and they decided to give it a try. Would it really be free? Would they welcome her or turn her away?
Upon arrival, Jasmin said the first thing she noticed was that the facility is so clean! Then she was met by the midwives, who ushered her in with friendly faces, and knew right away she would be safe. A baby girl was born a few hours later.
When Jasmine and her husband checked out the next day with a healthy baby girl in their arms, Jasmine told the midwives, "What I love here is how you take such good care of me, you monitored me closely, and helped me with kindness...I have never had that before!"
As they loaded into the Mercy In Action ambulance for the ride home with their baby daughter, they were given a bag of food, as is every patient during this time of the pandemic. And told that a midwife would visit them in their home the next day, to check up on the new mother and baby.
This story, we hope, will show you just a glimpse of what your donations mean to the community we serve in the Philippines. Now, more than ever, we depend on your generosity to continue to help families like Jasmin's.
Blessings!
Vicki for the Mercy team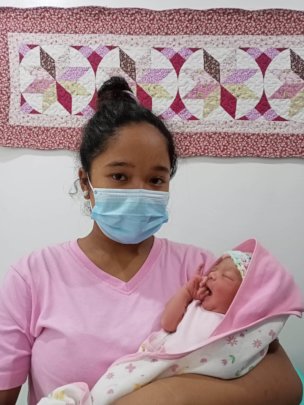 Links: