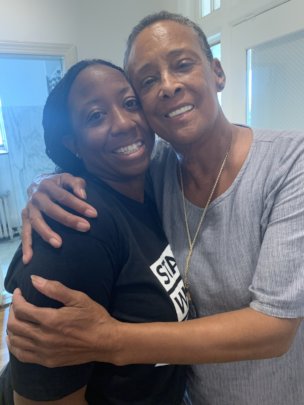 I am sending out this project report one week before the first anniversary of Claudia Booker's death on February 19, 2020. Like so many who knew and loved her, I find I miss my friend every day, even a year after her passing from this life. So it is with joy and sadness that I report the great things Mercy In Action College of Midwifery has been able to do for Black and Indigenous student midwives in her name this past year.
Because of this scholarship fund in Claudia's honor, 20 students received a total of 23 micro-grants to help them financially with their midwifery schooling at Mercy In Action College of Midwifery. 18 students receiving scholarships identify as African American/Black, and two are from American Indian/Alaska Native tribes. The reason this scholarship is so impactful is that these are the two communities in America that lose more babies and mother's lives at birth than any other race or ethnicity.
On February 19th, we remember our friend Claudia and how hard she fought for safe motherhood and newborn survival for all during her lifetime. This scholarship in her name would make her so proud!
Maybe today you would consider a one-time donation, or sign up to become a monthly donor to this Claudia Booker Memorial Midwife Scholarship fund, to help these students finish strong and become the midwives their communities are waiting for.
Thank you and many blessings,
The Mercy in Action College of Midwifery staff and faculty
Links: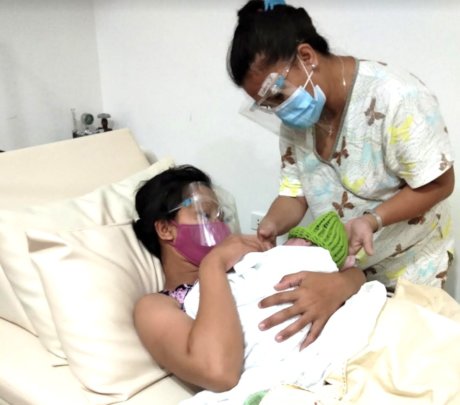 As this difficult year winds down, we are so grateful to be able to report that thousands of families were helped in the Philippines because of your generosity, both with medical care and food, since the pandemic began last March. You helped us help pregnant patients and their families in a powerful way in 2020!
The lock-downs are particularly severe in the Philippines, driving jobless rates to new highs; most of our patients are facing real hunger, so in March we began supplementing food for the families we care for and plan to continue until the pandemic is over. The recipients of this help see it as a gift from God to them, and they are so thankful!
The midwives continue to work cheerfully through the stresses of the pandemic; even in PPE, you can see their eyes smiling and encouraging each patient who is pushing, each pregnant mother who is scared, each father who struggles to find a way to put food on the table and pay for the needs of a new baby as well. They truly are the front-line heroes at Mercy In Action!
And your partnership with us made it all happen. Thank you for your support in 2020. The hardship will not be over anytime soon, as the Philippines is a poor country and will continue to suffer under the COVID-19 virus for a long time. What we know for sure is that we will continue to expend the extra energy, money, and care that is required to get our people safely to the other side of this pandemic, no matter how long it takes!
Happy New Year with lots of love from the Mercy In Action team in the Philippines!
Links: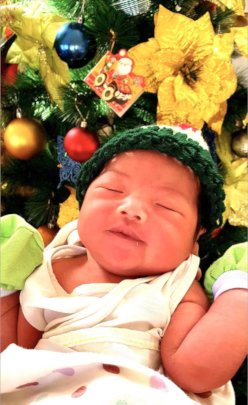 What a challenging year 2020 has been, for so many people, and certainly for the families living in poverty in the Philippines that sought care from Mercy In Action this year! We were there for the 600 babies that have been born thus far this year in our two birth centers, and our midwives helped hundreds of more pregnant women with food, home visits, and clinical check-ups and treatments. We visited the sick, the prisoners, and many in great need, and to them all, we offered medical care, food, and hope.
As this year comes to a close, we think of all of you who supported Mercy In Action in our work this year. It was because of your partnership with us that we were able to find those with no resources and help them safely through pregnancy and delivery. It was your donations that gave 600 low-income women safe childbirth. You saw the urgent need when the pandemic lockdowns began and helped us buy food for all our pregnant and postpartum patients and their families when they had no way to go to work. You saw the need for midwives to provide cost-effective and personalized care in areas where there was no good maternity care of any kind. You helped many people living in poverty - his report is for you to see that you are indeed making a difference in the world. In a tough year, you provided vital and life-giving help to many. On their behalf, we say a heartfelt Thank You!
Sending this with lots of love from the Mercy In Action team in the Philippines!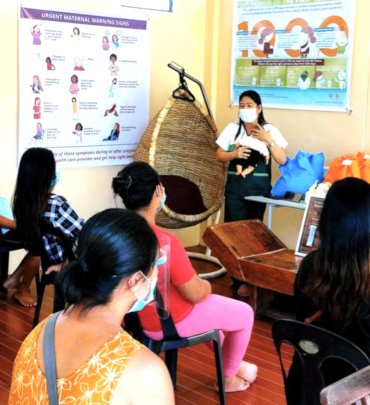 WARNING: Javascript is currently disabled or is not available in your browser. GlobalGiving makes extensive use of Javascript and will not function properly with Javascript disabled.
Please enable Javascript
and refresh this page.