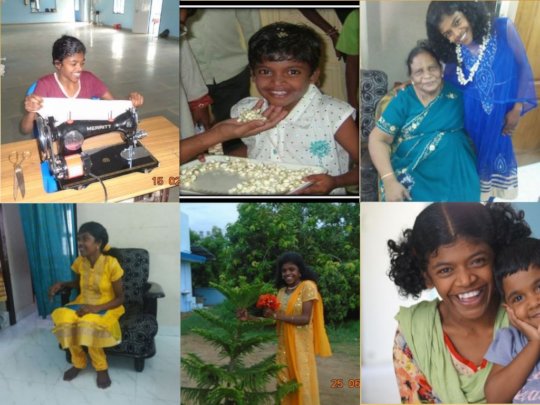 Anita was 3 yrs., old diagnosed with HIV, when she first stepped into Arias Home of HOPE in 2003. By then, she had lost her mother to HIV/AIDS & her father was battling with HIV/AIDS. Being sick, he couldn't care and provide for her any more.
At Arias home, Anita, grew up to be a young caring and loving girl. She never held herself back in loving other kids who had lost their parents and were equally battling with HIV like her. She always wore a beautiful big smile however Destiny had other plans for her and on 18th Sept 2018, she passed away after developing complications due to HIV/AIDS. Her passing away has left a vacuum that can never be filled as she stayed in the home for 15+ long years and was an integral part of the home.
Your support has always encouraged us and helped us to care for children like Anita for 15+ years providing them safe and loving environment. Presently we give care for 65 children in three orphanages.
We thank each and every one of you for the support rendered to HOPE foundation in caring and nurturing these children who are going through difficulties of being orphan, sick and needy.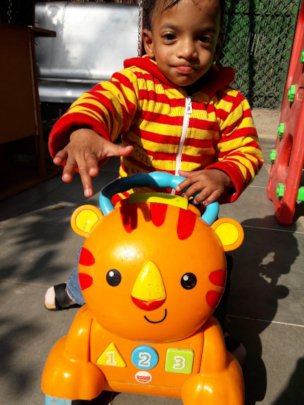 Sharad is two and a half years now. He was seperated from his parents at birth. Because of his prematurity at birth, he had to be hospitalised for about 4 months to recover. When he had enough stamina and strenth to survive, he was brought to Asharan orphanage but his development was delayed. No family has come forward to adopt him because of his special need. We are hoping and praying for a family for him. Sharad had weak legs which has improved with physiotherapy. His speech is delayed. He is receiving speech therapy for it. He is very active. His main entertainment is to climb where ever he could reach his hands. He would better develop in a family setting with proper care.
Asharan Orphanage, HOPE foundation, Delhi was started in 1997 to give care and protection to young children who have no one else in their lives. Since then we were able to care for 663 children between the ages of 0 to 10 years including children with special needs.
Help us care for more children who have no parents to look after them. Please send your one time or regular monetary contributions. Your contributions will go a long way in restoring the life of these little ones who only have us in their lives now.
Special thanks to all of you who have responded to the needs of the children in the past. We request you to continue walk with these children so that they too see the light and have a safe childhood.
We need more people to come forward to sponsor these wonderful children. Please reach out to your friends and advocate for them.
Thank you
Asharan orphanage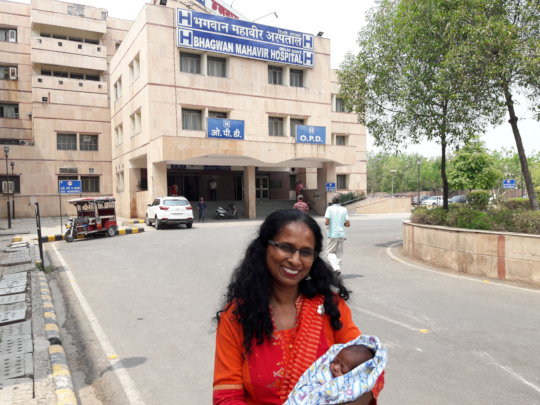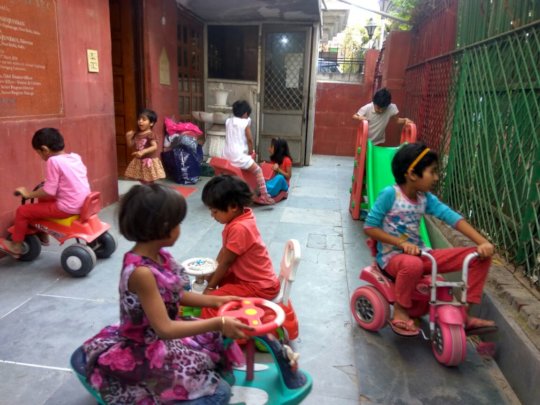 This year, India celebrated its 72nd Independence Day and as always it was a different atmosphere across the country. A feeling of patriotism surges up of how India broke the shackles of slavery on 15th August 1947.
This Independence Day Mr. Prasad from Dell and volunteers from Accenture celebrated Independence Day with the children of our school. Mr. Prasad hoisted the flag and delivered a very encouraging speech on true nationalism and patriotism and how one can become a Leader and a responsible citizen of the country. Students of VI Std performed for inspiring patriotic songs while cute little angels of upper primary delivered speeches on National leaders and KG students dressed like National leaders. The whole atmosphere was filled with a feeling of patriotism and to add more colors Accenture volunteers donated books for the library in commemoration of the 72nd Independence Day.
We take pride in thanking you for your support in enabling us to provide a platform where the students are educated and well informed about our country and its achievements.
https://m.facebook.com/story.php?story_fbid=1080703105388081&id=276370665821333
WARNING: Javascript is currently disabled or is not available in your browser. GlobalGiving makes extensive use of Javascript and will not function properly with Javascript disabled.
Please enable Javascript
and refresh this page.