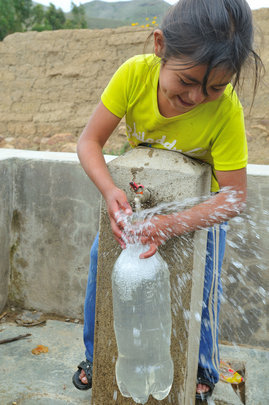 Dear Supporters,
As you probably know, development is not a steady process. This is especially true if development concerns a completely novel device and if your setting is in low-income countries – as is the case with our indicator for Solar Water Disinfection. While at times, there were laps ahead and exciting connections to people from unexpected areas, there also are times when things move very slowly. Our project is just in such a phase – for example, it took more than two months to ship some of our newly developed prototypes to Bolivia. The hard part was not actually shipping them, but getting them through customs – like many low-income countries, Bolivia has rather strict import policies and not the most cooperative officers… In any case, the new prototypes are now where they should be (in Bolivia) and this means that testing can start within a few days.
In order to protect the intellectual property of our partner organizations, we currently cannot provide pictures of the prototypes we are testing – several of them have patents pending. However, once these processes are completed, you will see the ground-breaking changes the devices went through, becoming ever smarter and sleeker, and at the same time more affordable.
At the same time, we would like to point out to an international photo contest on the Global Giving website. The SODIS Foundation has two photos among the finalists – check them out and vote for the ones you like best. It takes less than a minute (don't forget to confirm your vote by answering the e-mail you will receive instantly), and the winning organization will receive 1,000 USD extra for their project.
We hope this project up-date is useful for you. Please let us know what you think about it or what other information you want us to provide.
Thank you for your support and best regards from the whole project team,
Links: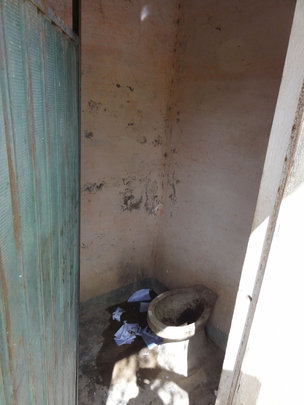 Dear supporters,
We just quickly wanted to let you know that June 13th is a Bonus Day - this means that donations to our project will be matched by additional 50% on this day. This makes your donation even more effective and helps us to reach out to even more families every day.
Meanwhile, our project keeps going ahead, changing the project area one family at the time. For example the family of Pastora Perez, who is dedicated to pig breeding. Pastora Perez approached our micro-finance partner because her water and sanitary installation were in a dire state and she wanted to change this. After forming a group with four more neighbours, she was able to access a credit of 1,000 dollars in order to install a water tank and to improve her toilet. Within a short time, her living conditions have changed completely: not only can the whole family now take a shower and drink clean water, but having an improved toilet also means that they have recovered some dignity. Sometimes, this is just as important as the services provided by the project. Pastora Perez is very satisfied with her investment, because the water tanks allows her to save a lot of time which she now can dedicate to more productive activities than carrying water.
Please feel free to give us feedback about the project and this report. What kind of information would you like to receive? If you think this is an important project, please pass on the word to friends and family. And why not make a small donation on June 13th and take advantage of the unique opportunity that someone else will add 50% of your donation? We are thankful for every donation, no matter the amount.
Best regards from the whole project team,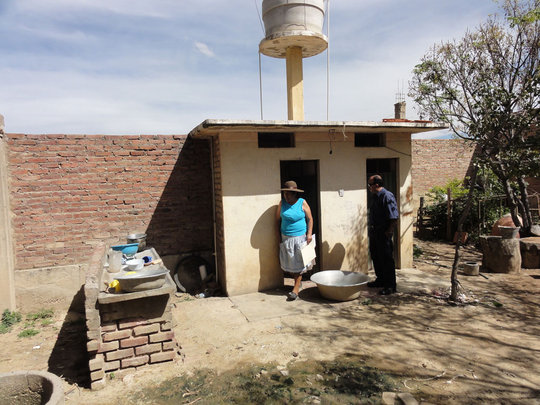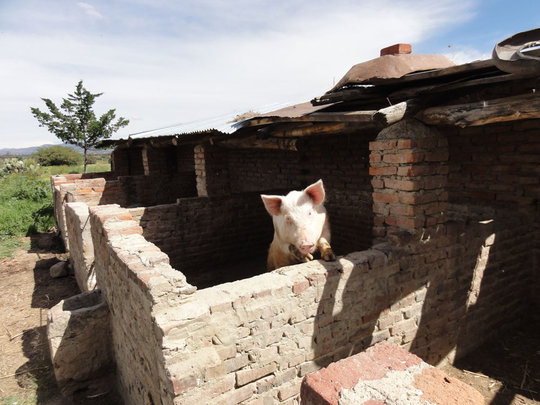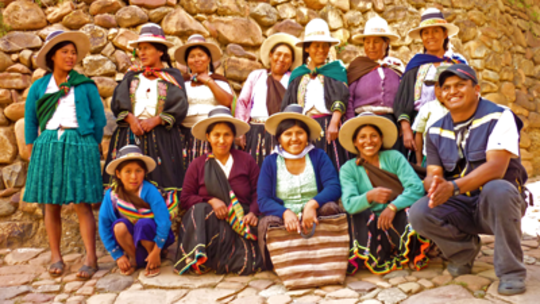 Dear Supporters,
First of all, we wanted to inform you that the fundraising campaign in February was a huge sucess: We raised $2,487 from supporters like you, and the Rockefeller Foundation increased this amount with additional $5,780.06 in matching funds! This is great news and we would like to thank all of you who made this possible.
Thanks to these donations, we can now prepare the next project phase. Currently, we are waiting for several groups - from universities as well as from companies - around the world to send us their next generation prototypes for the SODIS indicator. The SODIS Foundation then will run a series of tests in order to check the accuracy of the devices but also the acceptance by potential users, which is at least as important as the technical part.
We also wanted to share with you the good news that the "Water for Life Award" this year went to a project of the SODIS Foundation. This imporant award is organized by agencies of the United Nations in order to promote particularly effective projects in the field of water management and awareness of water issues. The first prize in the category 'best participatory, communication, awareness-raising and education practices' went to the SODIS Foundation. On World Water Day (March 22), during a special ceremony at the Headquarters of the Food and Agrictultural Organization in Rome, the award was handed over to Elsa Sánchez, executive director of the SODIS Foundation. The organizing institutions also will help disseminating the results of this project; currently, a short video is in preparation and we will be sharing with you its release in the coming weeks. We want you to feel part of this success - because of supporters like you, we can keep developing such innovative projects and reach out to the people who most need it.
Thank you again and best regards from the whole project team,
Matthias Saladin
P.S. May 13 is Mother's Day - why not make a donation to one of your favourite projects in the name of someone? The Mother's Day Tribute Card Campaign is active now: Make a donation to one of our projects and select the third option, "gift or in honor of," under the orange donate button on the project page. GlobalGiving will send the gift recipient an email, print-at-home, or physical card. Several fun card designs are on offer and you can choose a customized design.
Links:
WARNING: Javascript is currently disabled or is not available in your browser. GlobalGiving makes extensive use of Javascript and will not function properly with Javascript disabled.
Please enable Javascript
and refresh this page.