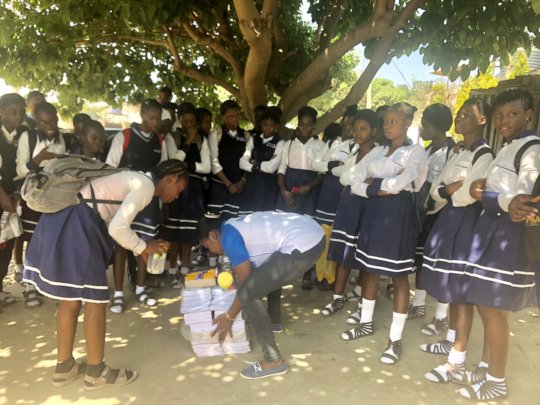 A)The Fageli good health advocacy and lifestyle foundation. Visited the Government secondary school at lugbe community of Abuja FCT today 3/Nov/2020.
Meet visited the school during the closing hours so that we could avoid the situation where what we came to present might not go round the children inside the school. and this might leave so many unhappy. So we had to meet them outside the school premises and that is why they are not seated in their classrooms because we actually met them trekking home and we got 98 of them.
B) We are happy that the ones we met are very happy that they got these excecise books and writing materials pen, pencils, erasers, sharpener from us when they didn't expect anything. Some said it was a surprise gift from the government.
They were all happy. This books will help them in coping notes in their classes and the pen will also help them too for the main time.
Most of them where saying thanks to MR President Buhari that's the President of Nigeria because they thought we were sent by our government to give them this relief writing materials, and (they were also saying please we also need food, when will you people bring us food? ) we told them soon, but we are not from the president. But a charity organization, non governmental organization
We at Fageli foundation we are happy giving this gift writing materials to this teenagers. We want to appreciate All our Donors from GlobalGiving who made this possible. Thank you for your support and Donations. With you we shall do better next time.
C) Please make our next event bigger.
1,We would be paying school fees for those who could not pay their school fees.
2)we shall be buying them school bags and textbooks and writing materials, uniforms and sandals and also serving them with nice meals and drinks as a lunch pack to make them happier.
Thank you for making our next event bigger and better than this, and we hope to hold it right inside their classrooms to reach every child.
Thank you so much
mrs Obasi Udoka Florence
CEO The Fageli foundation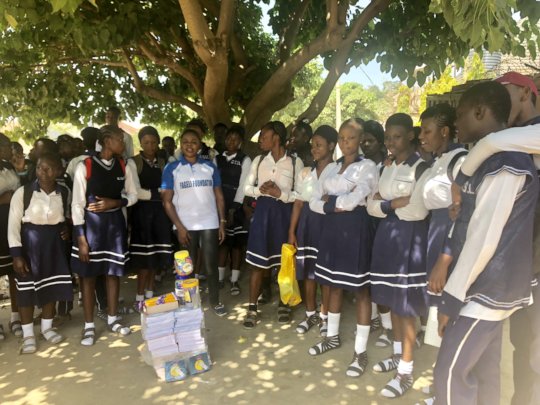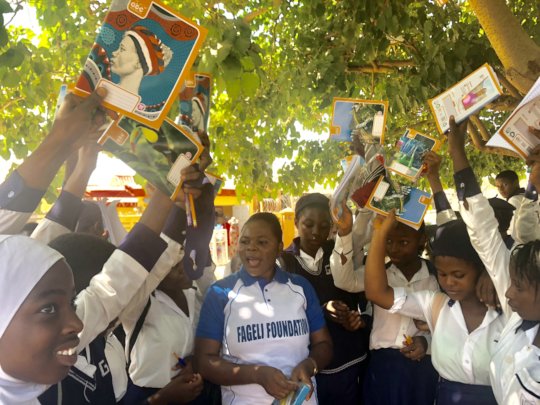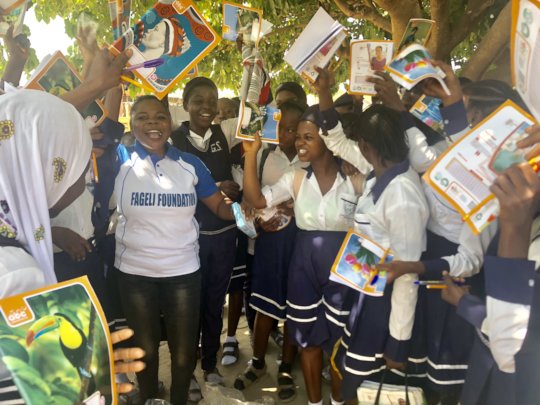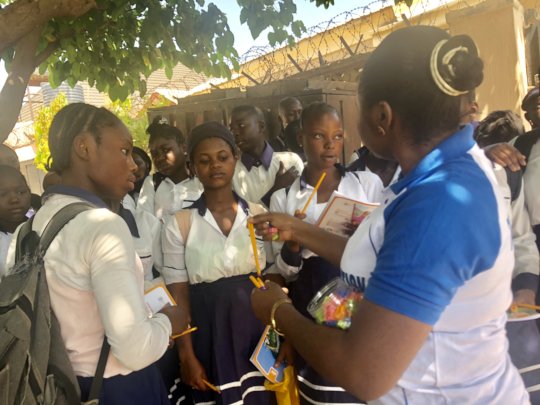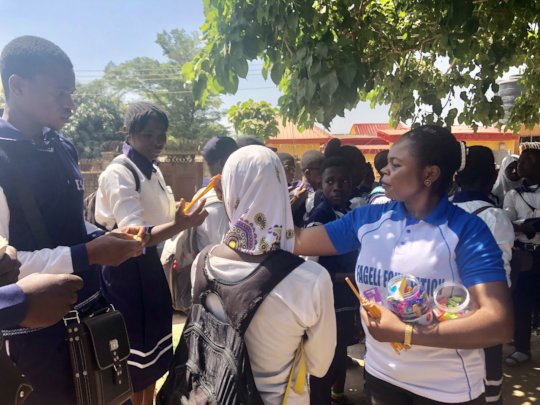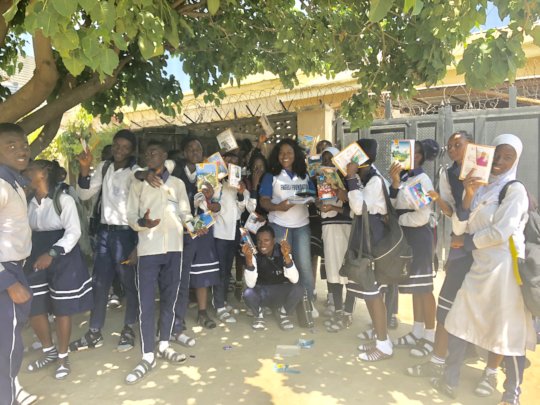 Links: