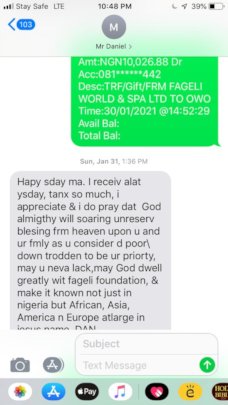 We have families That can not pay their children school fees, and they are also struggling to feed due to the general situation globally which has rendered some poor families helpless and moneyless.
This pictures attached are alert of transfers of money made into the account of some family who could to afford school fees for their children and we at the Fageli foundation gave a helping hands by supporting them with transfers of money to their bank account to enable them pay school frees. We help four families with money transfers. Mr Daniel, mrs Hawa, mrs comfort, mrs Sadiyat
Mrs Hawa is a widow with 3 daughters who carries the burden of her 3 daughters school fees all alone. She has been in my supporting list since 2015.
We also helped a woman mrs comfort whose children were chased out of school due to she cannot complete her children school fees. We transferred money to her to help her pay up the outstanding school fees.
We have plenty of this teenage girls whose parents are not capable to pay their school fees. We are depending on your Donations to provide full support of paying the full school fees next term.
We also want to say a big thank you to you for your Donations and we appreciate your kind heart and support. We are using this opportunity to ask that you should please be our fundraising campaign partner to connect more Donors to our projects. As this will really help us raise steady fund to help make this girls leaders of tomorrow and also help them to have a voice in our society.
Our next event is by April ending this 2021 a new term will begin which is 3rd term. We would like to gather the list of this teenage girls from their different families and pay their school fees in full which will give their parents a big relief.
Thanking you in anticipation for your Donations today.
Obasi florence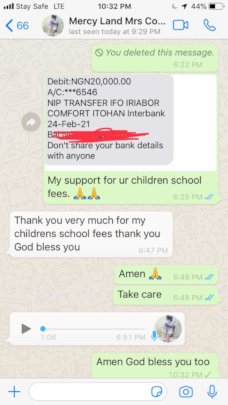 Links:
1). We have been able to touch lives through feeding the poor by sharing of food items to the less privileged mothers, pregnant women and nursing mothers Last year 2020 December we did a big Event Titled DECEMBER TO REMEMBER for the less privileged women.
2) Major part of the money used for the event came from my business money and also with the help of God Almighty few family members contributed and We added to what we have in our GlobalGiving project account to get this event done and successful.
3) We are happy many mothers and families were blessed with food to eat with their families and children for the past Christmas season. It was a big relief for over 350 women who came.
Our next event is to feed the poor homeless women and children. We would like to have a full support from our Donors and we are praying for you because God Almighty will not allow your account to go dry, As you support this project thousands will be fed and will be happy.
A big thank you to all our Donors on GlobalGiving.
Links: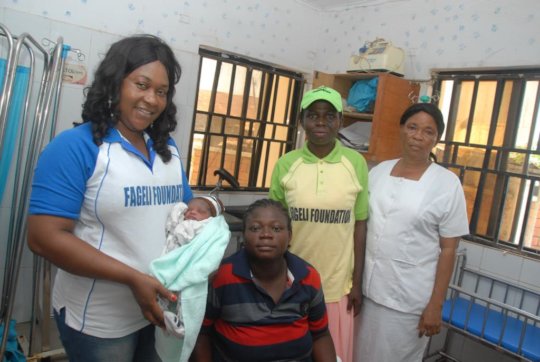 1) We visited the AMAC Health care center at the local community of lugbe in Abuja FCT to see the less privileged pregnant mothers who can not afford delivery money and delivery items to identify with them. We were able to get 100 of them who are close to their delivery time 8 to 9 months pregnan. And after having one on one talk with them trying to know their financial problems and delivery problems we discovered that all of them have not bought their delivery items and have no money to pay for delivery bills. So we had to select only those that are 9months and 9months plus to pay their bills and They are 40 in number which we made payment with a list of their names for their delivery bills and we shall be updating with their delivery details and pictures.
2) We have their names listed out. The metron said the list will be paste in the labour room notice board so that When they come for delivery they will check the payment list if their name is among those paid for to deliver for free without paying any money. This were the wonderful arrangement we made through the Donations we got from our wonderful global givin Donors. And These women were so happy and speechless, they said we were God sent. The Chief NURSE was so happy that we have made her facility a memorable one. They said they have not experience such visit in that community before. We are very proud of our Donors who made this a success. Without you we cannot touch lives.
3) We also identify those pregnant women who don't have money to eat food and we helped them with money to buy some food items. We were able to feed them with fried rice and chicken from a big restaurant that is known for the big & mighty alone in Nigeria. We also bought shopright gift bag and some item in the bag from (shopright) because many of them haven't had opportunity to visit or have anything from there due to poverty level. Also the reason behind this was to make them have sense of belonging too that they have tested what the big and mighty taste here in Nigeria. We also ordered chicken republic food for all the pregnant mothers and staffs of the facility. They were all happy. And so many said since they were born they have not eaten fried rice and some said they have not tested chicken for years, that the chicken were so big and taste. These women were so happy.
4) We also gave them audience to share their needs and problems with us and which we gave them hope promising them that we are family now and that we shall be caring for them always and Even after their delivery, we shall be assisting them just to make sure they are happy in their homes with their children. after 2 days one of the women delivered and gave us a call. This pregnant are in different stages from one to nine months but we shared them in groups and we agreed to be visiting them only from eight months to nine months as that is the main time that they really needs our help to pay their bills and also care for their babay. so this set we visited will deliver all their babies by a months time, then we will have the new set from those who were seven months will now be in 8 to 9 months. this women are very poor, most of them said their husbands are just cleaners and security men and they earn littlr salaries, and some are farmers. We were told that most of them once its 8 months they stop coming to the healthcare they deliver at home because they have no delivery money. We are thankful to GlobalGiving. God bless all our Donors and GlobalGiving for this wonderful platform that is changing lives.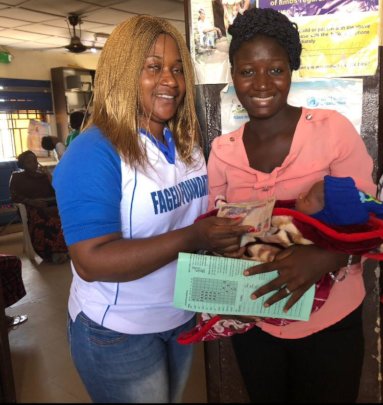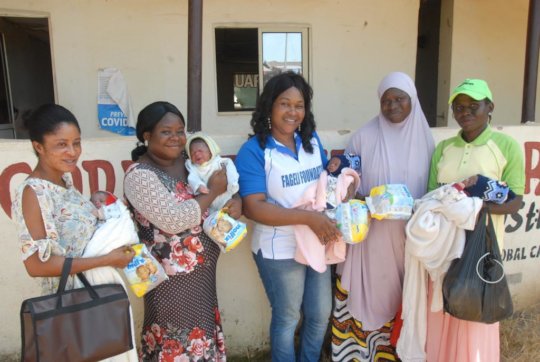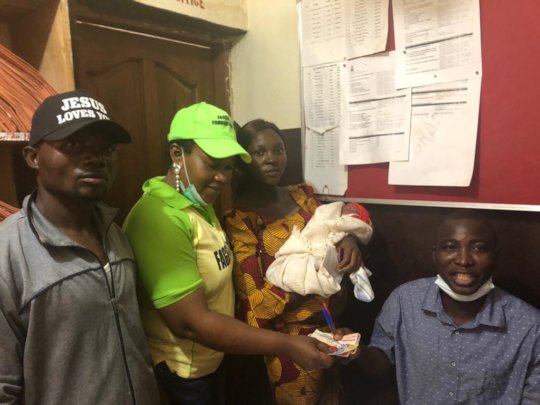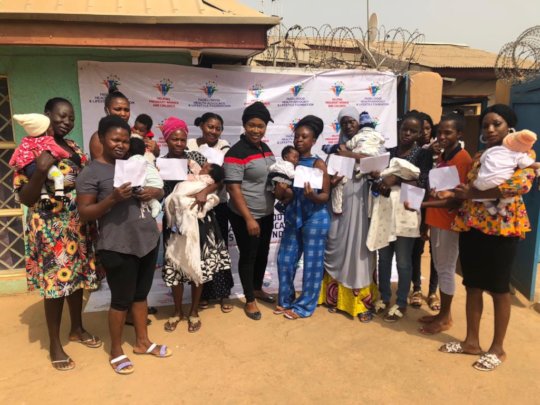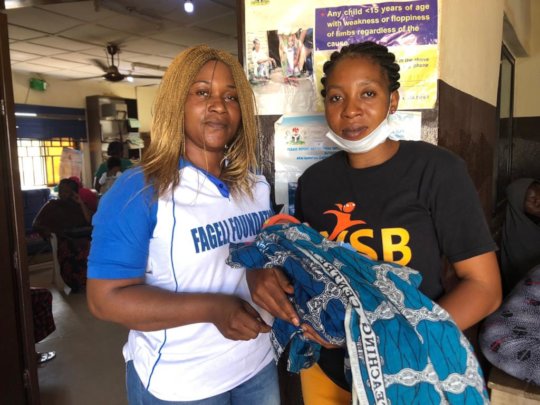 Links:
WARNING: Javascript is currently disabled or is not available in your browser. GlobalGiving makes extensive use of Javascript and will not function properly with Javascript disabled.
Please enable Javascript
and refresh this page.