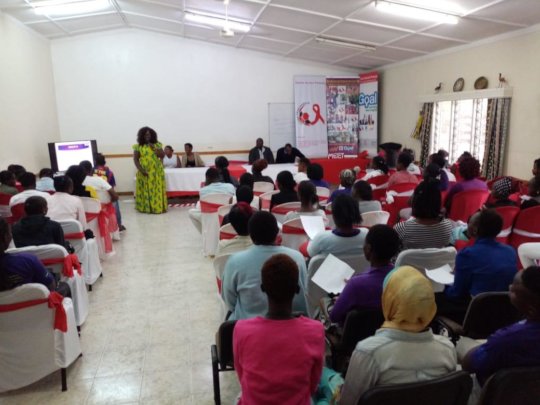 All in the spirit of creating a society that is socially, economically, and healthy empowered which is the cornerstone of VAP's programs, lot 3 of the 'Employment +Entrepreneurship gathered for a 3 days work preparedness boot camp prior to their graduation. Attended by diverse established professionals from all the spheres of business and corporates, armed with cutting-edge information and speaker after speaker, including representatives from: standard chartered bank, VIVO company and Rotaract amongst others, participants were filled up various techniques. Amongst the skills that were taught included: CV writing, goal setting, personal branding, interviews, self-expression, personal skills etc.
Career Awareness Forum
No sooner had the graduation of cohort 3 completed, than the career awareness for cohort 4 was conducted. Accompanied by their parents and guardians, various participants including youth with intellectual developmental disability were taken through the nitty- gritty of various vocational training courses of their choices by different professional experts from the partnering institutions. A couple of former VAP Achievers 'Employment Entrepreneurship' graduates who are currently working and some operating their own businesses were on board with testimonies that inspired the newly recruited cohort. "I have gone through all the social and economic program pieces of VAP and am comfortably living independently while supporting my siblings." Said 22 years old Jacinta, a VAP Achiever.
New Vivo Employee
Fresh from participating in VAP's life skills and Employment + Entrepreneurship projects, Judy got an internship opportunity with Vivo active wear, a Kenyan-based clothing retailer operating in major malls in Kenya. After a few months of internship dedication, exemplary performance and display of the tailoring course that she had undertaken, she impressed the management and finally landed a job placement with Vivo Active Wear Company.Judy now lives independently and can confidently support her siblings and her parents.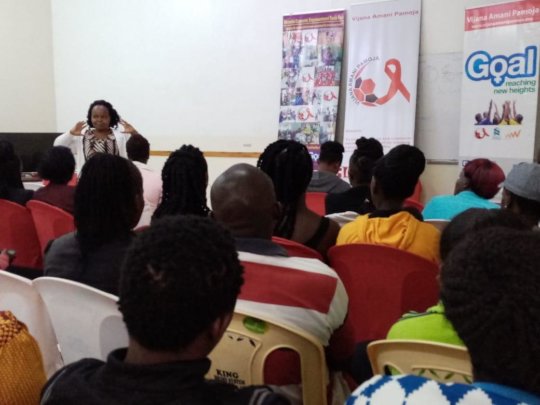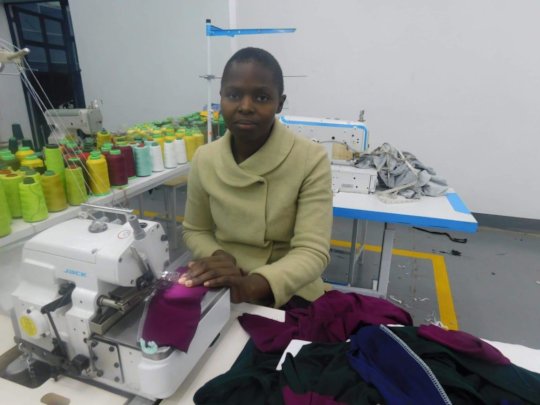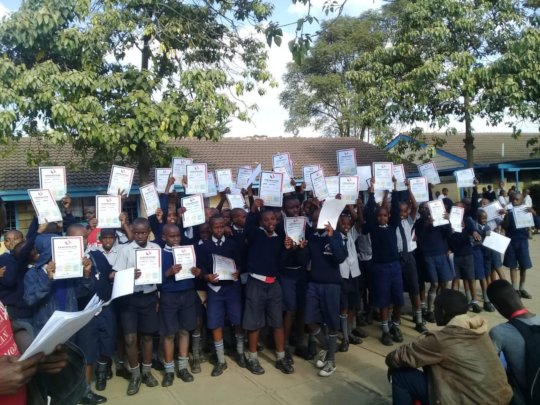 As August school holiday was beckoning, a number of Skillz Kenya program participants in both primary and secondary schools were confirmed as HIV ambassadors and community agents of change. Skillz coaches were busy confirming participants of both Skillz Mtaani (primary schools) and Skillz Mabeste (secondary schools) with certificates that would officially enable graduates to share HIV information with their peers, families and the entire community all under one word 'Prevention'. "I have been informed about HIV am ready to share information with my friends to prevent it." Said 14 years old Rafael from Outering primary school.
Employment + Entrepreneurship
With majority of 'Employment+ Entrepreneurship' project participants being girls and young women, VAP had to heed to the call of including boys into the program. This has been as a result of popular demand and feedbacks collected from the community and the program boys participants. Skillz Kenya that addresses HIV awareness, and 'Heshima' program that addresses positive masculinity amongst boys and men through the platform of football, are two key programs that are used as springboards to recruiting boys into Economic + Entrepreneurship' project. Amongst the courses taken by boys include: Catering, pastry, cookery, electronics, tailoring etc.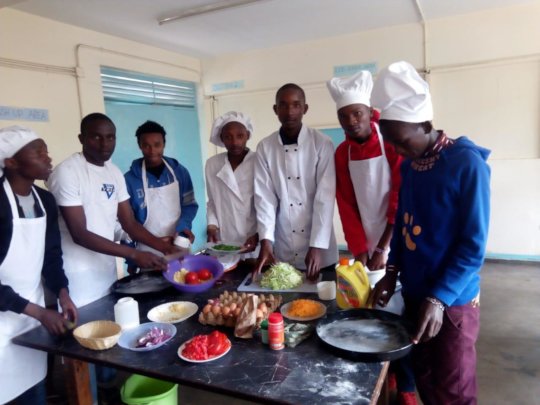 Following the impressiveness and success of Kick-out corruption program in different community centres and schools, the demand of having the program in other schools and centres is rising up on a daily basis. After having completed the program in different schools and communities, Mr.Mwenda the head teacher from Greensville primary school who was visiting Mweli primary school when the program was on going, happened to get a first hand opportunity to witness kick-out corruption program at Greensville school. After his witnessing, he enquired from the program implementers if he could have the program at his school as well. Immediately after the completion of the program at Mweli school, focus shifted to his school at Greensville where a total of 200 student participants aged 12-15 years old both boys and girls are currently participating in the program. Asked why he was interested in the program, this is what Mr. Mwennda said "There is great need of this program in this school and given the fact that we are all nurturing future leaders, I think it's more important they start to know the dangers of corruption right from the tender ages so that when they grow up and become leaders, they can be leaders of integrity who can spur this nation to a greater height as far as development is concerned." "I feel so proud to be part of the Kick-Out corruption program because my dream is to become a great leader and I know I can't achieve this if I don't learn integrity issues and the dangers of corruption. This is something that teachers don't teach us, but am glad to be able to receive from VAP organization." Said Ben ,a 13 years old program participant from Mweli school.
WARNING: Javascript is currently disabled or is not available in your browser. GlobalGiving makes extensive use of Javascript and will not function properly with Javascript disabled.
Please enable Javascript
and refresh this page.