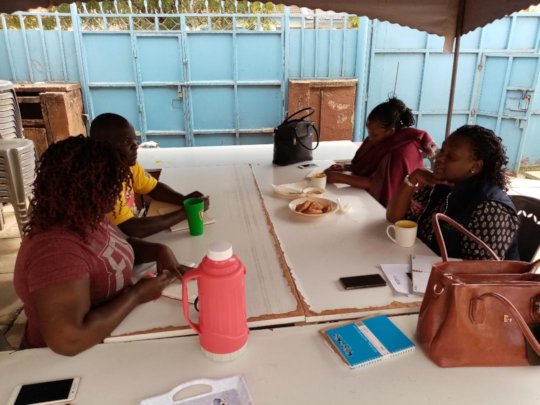 For the last couple of weeks since the official partnership with Kenya Community Development foundation (KCDF), VAP has been engaged in a vigorous local fundraising campaign with a target of raising Kes, 400,000 (USD 40,000) before 15th June. The target would result into receiving a matching fund of Kes, 1,600,000 (USD 16,000) from KCDF that would be channeled into supporting VAP's youth who are enrolled in 'Employment +Entrepreneurship'project.It's now official that VAP reached the target and would like to express its utmost THANK YOU note to all the supporters, friends, and volunteers from every corner of this world who charged up this fundraising drive.The funding will go towards supporting and recruiting more girls into 'Employment +Entrepreneurship' project that will see participants taking up various vocational training courses of their choice.
VAP At Women Deliver Confernce 2019
The city of Vancouver came to a standstill when it played host to 2019 women deliver conference. Being the world's largest gathering on gender equality and the health, rights, and well-being of girls and women, it brought together world leaders including: presidents, influencers, innovators and change-makers who made each main stage plenary sessions memorable and provocative. Officially opened by Canadian Prime Minister , all attendees were engaged in empowerment dialogues that drive girls and women agenda forward into the 21st century.
VAP Trains With Mom In Balance
With every piece put together in readiness for the official launch of Secure Futures project,VAP female coaches received a one day training activities and guidelines that would be integrated into Secure Futures project.The trainings focused on how to help expectant young mothers to keep fit,healthy and in shape during their pregnanacy journey and those who have given birth to help them get back in shape during their motherhood journey.Mom In Balance will be working closely with VAP for the success of Secure Futures project whose aim is to utilize girl-centred