Following the impressiveness and success of Kick-out corruption program in different community centres and schools, the demand of having the program in other schools and centres is rising up on a daily basis. After having completed the program in different schools and communities, Mr.Mwenda the head teacher from Greensville primary school who was visiting Mweli primary school when the program was on going, happened to get a first hand opportunity to witness kick-out corruption program at Greensville school. After his witnessing, he enquired from the program implementers if he could have the program at his school as well. Immediately after the completion of the program at Mweli school, focus shifted to his school at Greensville where a total of 200 student participants aged 12-15 years old both boys and girls are currently participating in the program. Asked why he was interested in the program, this is what Mr. Mwennda said "There is great need of this program in this school and given the fact that we are all nurturing future leaders, I think it's more important they start to know the dangers of corruption right from the tender ages so that when they grow up and become leaders, they can be leaders of integrity who can spur this nation to a greater height as far as development is concerned." "I feel so proud to be part of the Kick-Out corruption program because my dream is to become a great leader and I know I can't achieve this if I don't learn integrity issues and the dangers of corruption. This is something that teachers don't teach us, but am glad to be able to receive from VAP organization." Said Ben ,a 13 years old program participant from Mweli school.
With the program focus being in schools, the first half of 2019 monitoring and evaluation meeting was held at VAP offices. The aim of the meeting was to evaluate and get updates from coaches regarding different programs taking place in various schools and community centres since the month of January. Led by master coaches and centre contact coaches, the meeting discussed the challenges and successes that have been encountered throughout the program and came out with mitigation plans to counter the challenges experienced.The newly recruited coaches had an opportunity to talk about their experiences."Am happy to be teaching back to my former school and teach what was taught to me while i was still there.The combination of football while addressing educational matters and educational subjects are very key to improving education" Said 17 years old Fredrick.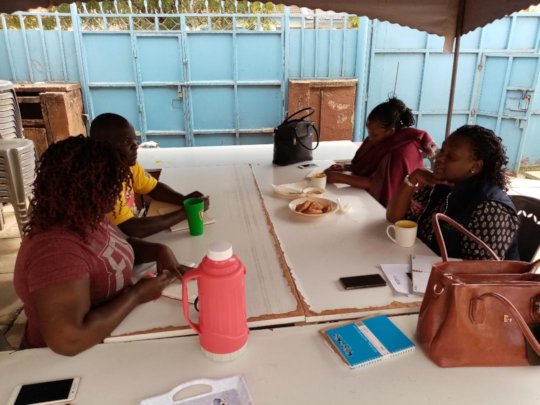 For the last couple of weeks since the official partnership with Kenya Community Development foundation (KCDF), VAP has been engaged in a vigorous local fundraising campaign with a target of raising Kes, 400,000 (USD 40,000) before 15th June. The target would result into receiving a matching fund of Kes, 1,600,000 (USD 16,000) from KCDF that would be channeled into supporting VAP's youth who are enrolled in 'Employment +Entrepreneurship'project.It's now official that VAP reached the target and would like to express its utmost THANK YOU note to all the supporters, friends, and volunteers from every corner of this world who charged up this fundraising drive.The funding will go towards supporting and recruiting more girls into 'Employment +Entrepreneurship' project that will see participants taking up various vocational training courses of their choice.
VAP At Women Deliver Confernce 2019
The city of Vancouver came to a standstill when it played host to 2019 women deliver conference. Being the world's largest gathering on gender equality and the health, rights, and well-being of girls and women, it brought together world leaders including: presidents, influencers, innovators and change-makers who made each main stage plenary sessions memorable and provocative. Officially opened by Canadian Prime Minister , all attendees were engaged in empowerment dialogues that drive girls and women agenda forward into the 21st century.
VAP Trains With Mom In Balance
With every piece put together in readiness for the official launch of Secure Futures project,VAP female coaches received a one day training activities and guidelines that would be integrated into Secure Futures project.The trainings focused on how to help expectant young mothers to keep fit,healthy and in shape during their pregnanacy journey and those who have given birth to help them get back in shape during their motherhood journey.Mom In Balance will be working closely with VAP for the success of Secure Futures project whose aim is to utilize girl-centred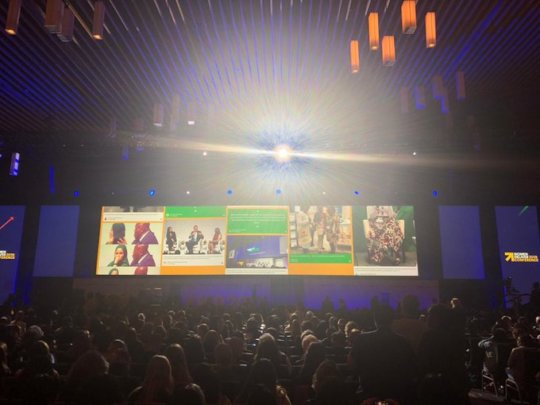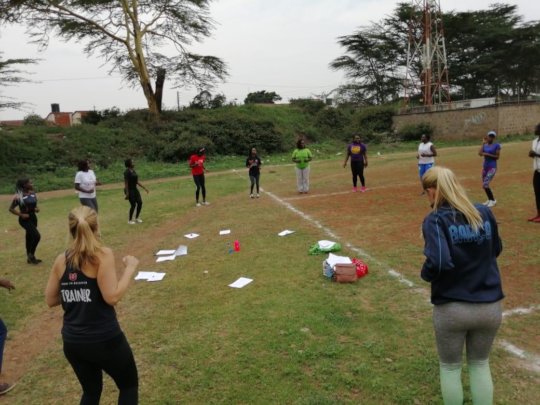 WARNING: Javascript is currently disabled or is not available in your browser. GlobalGiving makes extensive use of Javascript and will not function properly with Javascript disabled.
Please enable Javascript
and refresh this page.