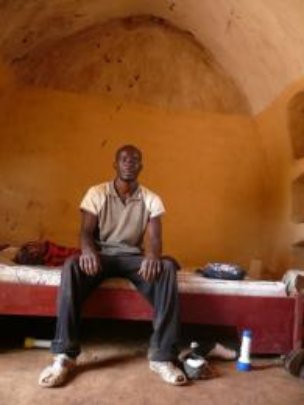 The last season has been a particularly successful one for AVN-Mali.
Growth of production and training
Compared to our other countries of action, the Malian NV market is the one which has grown the most this season:
- the number of construction sites increased by 28%, to a total of 436 in 226 different localities
- the Kickstart method in rural areas is particularly efficient and well-adapted to the Malian context; 98% of the season's NV clients are rural farmers, AVN's core target; in total, over 7,000 people in Mali have benefitted from the AVN Programme
- the number of trained masons grew by 26% to a total of 223, and the increasing commitment of traditional masons (those who build with earth/metal roofing sheets and/or cement/metal roofing sheets) means we can expect this remarkable growth to continue.
A regional deployment suported by numerous partners
The opening of the San region, chosen in collaboration with the Ségou AOPP (farmers' organisation), means that AVN is now present in four regions in Mali.
Hiring someone responsible for institutional advocacy (a French employee based in Bamako) in mid-season led to the implementation and strengthening of unequivocal advances in raising awareness vis-à-vis national institutional actors.
During this season, a plan to expand to three Cercles in the Kayes and Koulikoro regions was approved as part of the Natural Resources and Climate Change Management Project (PGRNCC), under the aegis of the Agency for Environment and Sustainable Development (AEDD) and funded by the World Bank. It is noteworthy that this is the first time in Mali that a project has been led by a national institutional actor.
This season the four-year project focused on preparing activities, in particular the expansion to the Banamba region and the hiring of a local team.
The support from the Malian Minister of Economy and Finances vis-à-vis the Islamic Development Bank (IDB)has led to funding being granted, which will be allocated next season to strengthening professional training in the Cercle of Koutiala as part of a multi-partner approach (inter-communities, companies, etc.).
The attached photos are just a few examples of the wide range of buildings constructed by NV masons in Mali.