This has been a challenging period for the clinic project. Construction remains delayed as Pandemic restrictions remain in place in Peru limiting progress. Our missionary partners, and many in the village became positive during the third wave to hit the village recently. Fortunately, they have fared well, at least in part to the preparations that you have made possible through your generosity, with no extremely serious cases reported. However, it was an extremely challenging time for our missionary partners as they were quarantined and unable to help their fellow villagers as their heart always desires. We look forward to the time when restrictions have lifted and we are able to continue with the planned and partially funded project that will improve the future health of the villagers!
We thank you for your support and patience!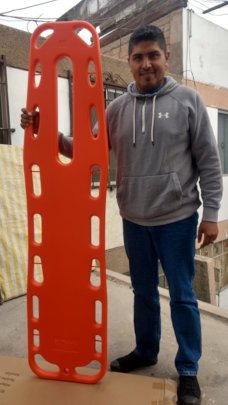 While 2020 was a challenging year for nearly everyone, your generosity made a real difference in the lives of the Nomatseungua Tribe in rural Peru. Your support enabled our missionaries to obtain a pulse oximeter, a digital thermometer, a backboard, and cervical collar to better equip them to take care of the tribe's immediate medical needs. They also purchased and supplied many needed medications for those that were sick. While there were cases of Covid-19 in the tribe, after many efforts to keep it away eventually were overcome, we are not aware of any that became very serious or resulted in death. You were a part of making that possible for this vulnerable tribe!
Not all of the money received so far has been spent. Plans for the clinic construction have been delayed due to Government restrictions and quarantines. Peru has recently entered lock-down again, and the construction equipment needed to begin the project is not currently allowed to move within the country. So, the construction is delayed at this point. We continue to work towards having things in place when it becomes allowed to continue. We look forward to sharing and celebrating with you as the clinic becomes a reality. Thank you for your generous support!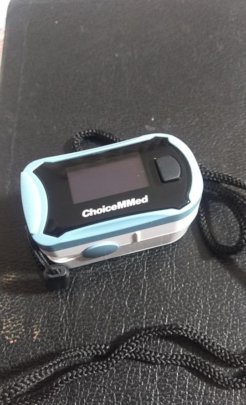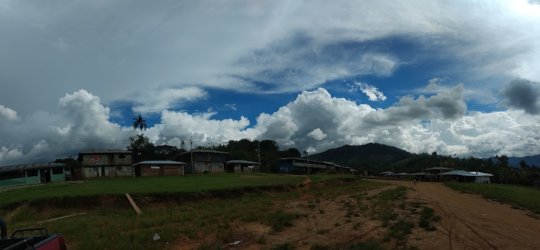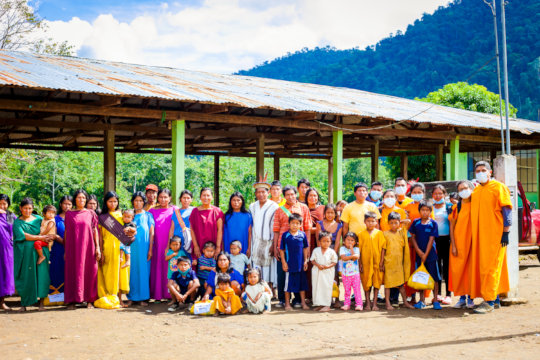 While rural Peru is in great need of improved access to medical care, the Covid-19 Pandemic caused the tribal villagers to struggle to obtain food due to a strict lockdown. With the agreement of the generous donors, it was decided that providing health care would not matter if they starved before they received it. And so, the money was used to provide desperately needed food staples to provide relief to 5 villages, about 100 families. Each family was provided staples like rice, beans, and cooking oil to aid them in surviving through the Pandemic. Proper nutrition is also closely linked to overall health. Indigenous people in rural Peru often struggle to obtain enough nutritious food, but the Pandemic brought it to a level of severity that we have never seen before. The tribal leaders were extremely thankful for the help. They had felt isolated and forgotten, but thanks to you they were reminded that they are not alone and that people care about them and their wellbeing.

We will continue to work to provide the medical care that they need.

Thank you!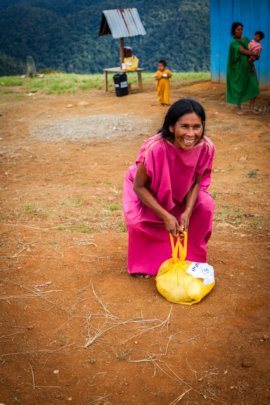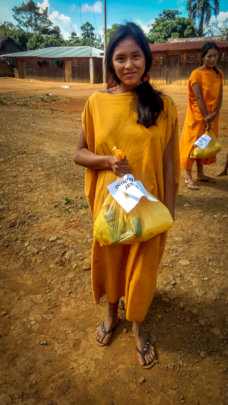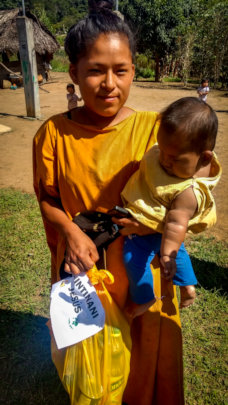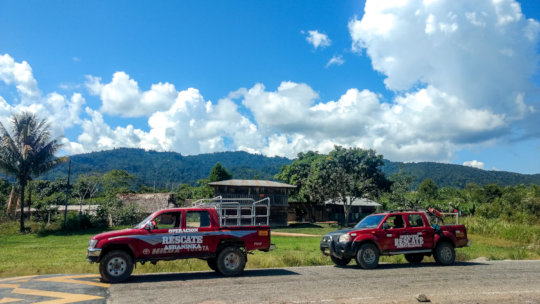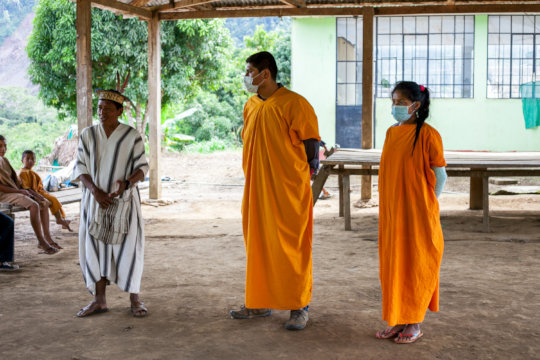 WARNING: Javascript is currently disabled or is not available in your browser. GlobalGiving makes extensive use of Javascript and will not function properly with Javascript disabled.
Please enable Javascript
and refresh this page.