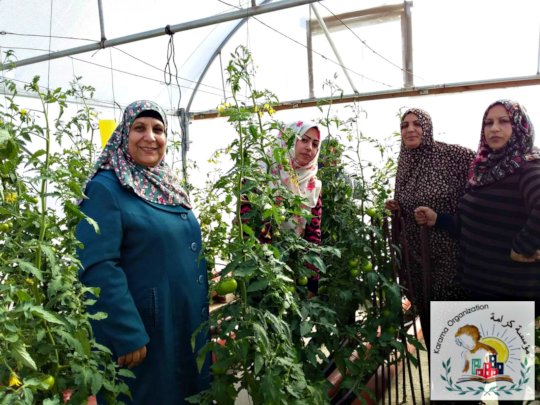 Welcome to the February update from chilly Deheishe Camp! We hope you and your loved ones are in great health and wellbeing. Karama is eager to let you know more about how our rooftop greenhouses are doing. As you know, Karama has been expanding their initial few greenhouses to now over 110 greenhouses in FOUR refugee camps located on the West Bank – Palestine. These green places are gardens of hope, health, and productivity for the women who can easily become trapped in cycles of hopelessness and depression in the bleak economic and political environment.
Each year we are trying to include more and more women in the project, contributing to food security for refugee families as well as empowerment and (emotional) health for the female owners of these fields. Even before the women are involved in the construction of their greenhouse on their own roof, they will have learned the basics of gardening and know the skills of planting and harvesting. After the first season, the women will have a good understanding of dealing with their greenhouse and can also identify some diseases that might appear in the vegetables they keep. Different styles of workshops are organized; alternating field visits, hands-on activities, lectures and discussion groups.
Continuing, in-depth sessions are organized, still in small groups up to 15 women to make sure all can actively participate. These will focus on protocols of fertilizing their soil and plants, cooling and heating the greenhouse, as well as natural or herbal remedies for common diseases. Unfortunately, greenhouse production is not without diseases, so we have to teach the women how to quickly identify any threat and treat this swiftly in the most natural way. Luckily our engineers know many tips and tricks to keep the plants healthy and strong, many of these are do-it-yourself or herbal home remedies that the women can access relatively cheaply around the house.
Some of the very active participants even dig deeper for more information to know how to optimize their production through different techniques of pruning (taking off additional leaves/branches from each plant) or adding nutritional value through home remedies. In this way, many women could greatly increase the quality of their product as well as their total production – even when already in the harvest season! This is an amazing achievement that makes the women very proud – as well as the Karama staff of course. In the coming months, this experience will be shared with all participants!
In this past month, the project staff also worked hard to organize social activities for the women; getting women from the different refugee camps familiar with each other. The women from Aida camp and Azza camp (both in Bethlehem region) as well as from Arroub camp in Hebron region had an engaging morning in Karama center in Deheishe camp. The delicious hospitality provided by Karama's bakery did not go unnoticed!
Hope you enjoy this insight in the work of the Palestinian women you are so meaningfully supporting through Global Giving! Without question, your support is very important for this project, for the Karama staff and for the women we are lucky to have participating in this initiative.
Thank you for contributing to hope and health for women in Palestine!
Warm wishes from the whole Karama team.
PS: We can't show you anything yet - but know that the project team also worked very hard on new promotional material for the project and Karama, including a documentary of the progress in the greenhouse project! Stay tuned for the release! :D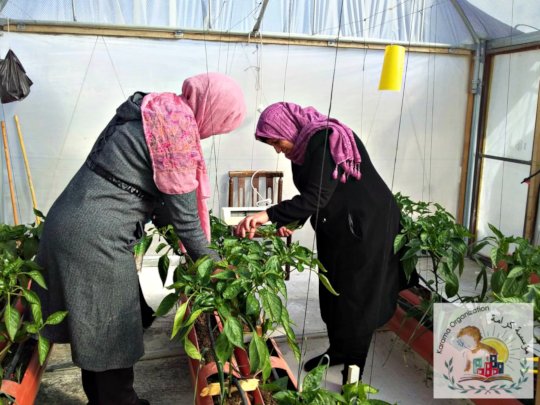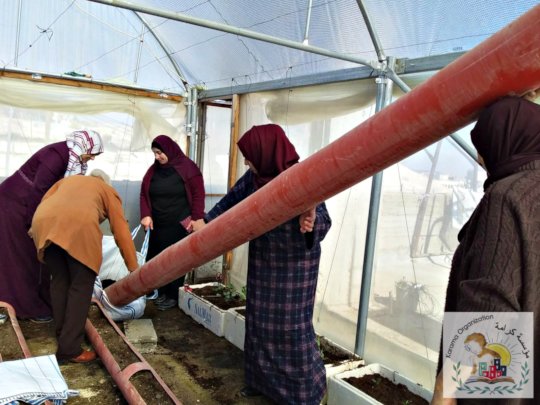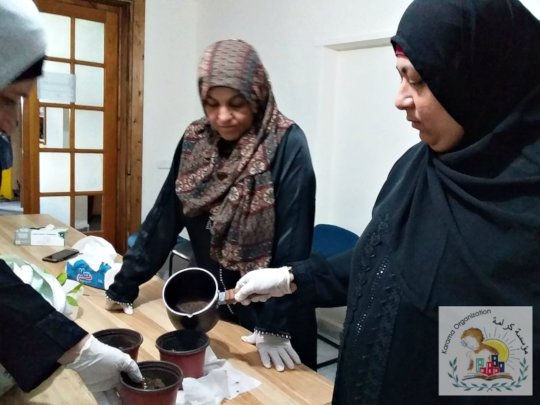 Links: