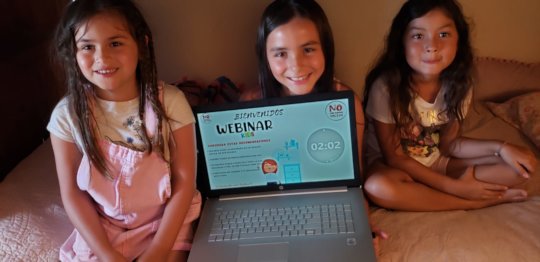 We are happy to share good news.
Bringing freedom through prevention has been possible.
Doña Toña lives in a remote place in Durango, she does not have children but decided to fill her house inviting the children from the rancherias around her, these were tens of children in a single house gathered to see the preventive videos; literally all the minors in their community who did not own a TV or internet went happy to watch the webinars that were published during 4 consecutive days as part of freedom for thousands.
Doña Toña says that the children arrived excited and expectant of what they would learn, during the videos they were very happy and when it was finished, they commented that they wanted to see more to continue learning.
As an organization, it is encouraging to know that kids enjoyed the webinars carried out through the support of GlobalGiving and of every person who lovingly joined us, we also received many messages from parents to thank us for the video conversations and encouraged us to make more material to fight this problem
These 8 videos had a range between 1700 views to 10,000 those who have the most interest.
It was also managed to raise a fencing of adults with different nationalities that were added to the preventive efforts against trafficking in persons through entertainment and training that equipped them with tools to care for the human being and say no to modern day slavery.
Our next activities are:
* YouTube weekend for kid's/ freedom for thousands.
* Child prevention day in vulnerable community.
* Training for volunteers from the children's preventive area.
* SIN ESCLAVOS (slave free or no slaves) winter training.
As an organization, we have given a turn to the freedom for thousands project, initially aimed only to the northern border of Mexico and to which, due to the pandemic, it had to adapt to social networks.
Our efforts in the virtual area have given excellent results and this provided the opportunity to children from different places in the world, not only on the northern Mexican border but in different municipalities in the united states, Peru and Chile, without a doubt we will continue working and expecting to bring freedom for millions of children, girls and adolescents around the world.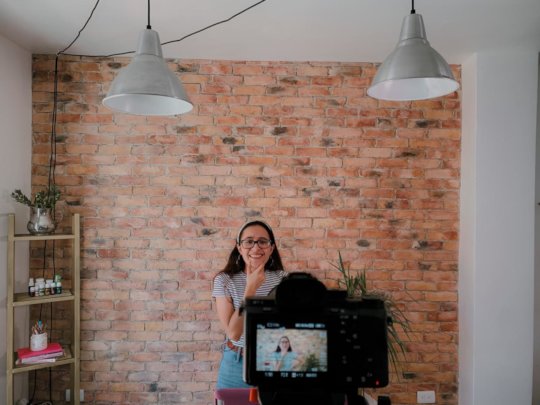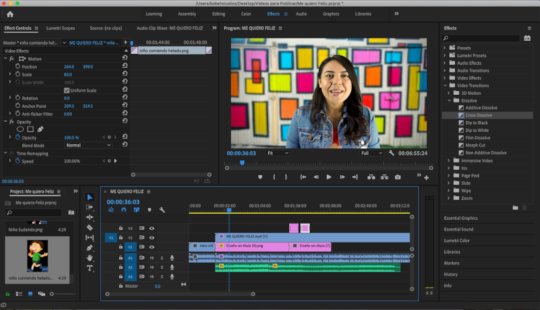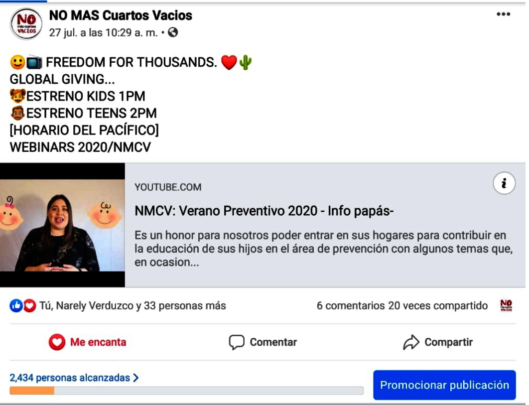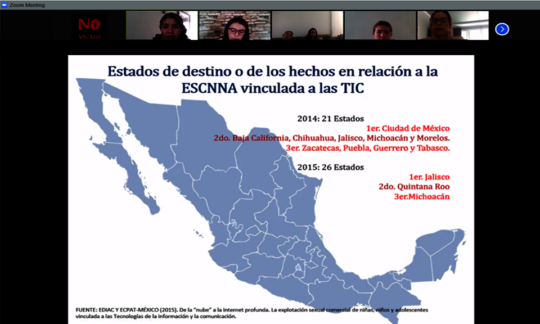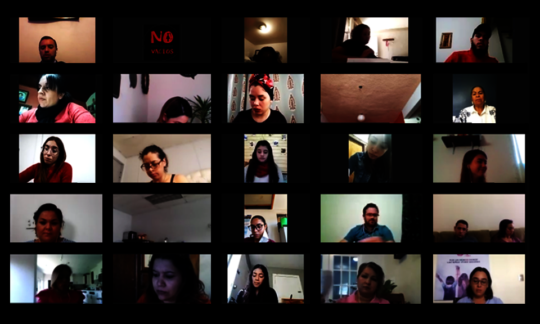 Links: