During a Community Spay Day, in order to provide services to as many animals as safely possible, we follow a strict procedure. The steps are 1) check animals in, 2) medical check to each animal, 3) preparation for those who are gonna be operated on, 4) monitor recovery after surgery, and 5) discharge. Although we try to move animals through these steps as fast as possible, there is a certain amount of waiting which can not be helped.
So we added a bit of public education; PACT provided information on Male circumcision. This is being promoted in Swaziland as it is proven to reduce the risk of HIV transmission. Vusumnotfo also had a display on our programming services. We included some toys for children to play with while they were waiting with their parents.
Regardless, a community spay day is just gonna be a long day. This is because we want to give every animal full medical attention while explaining "the what and why" to people. And of course an animal can not be discharged after surgery until they are fully awake and their vital signs are stable.
The end result of 54 animals sterlized and 115 additional dogs and cats receiving necessary medical treatment - all carried out under very basic conditions with a team of volunteers - was exhausting but so very rewarding. Thank you for helping us make all of this happen.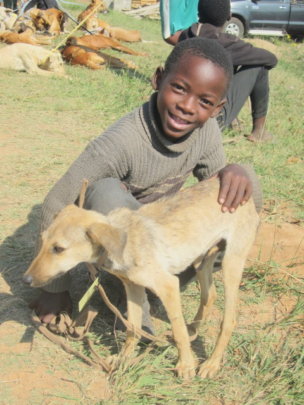 On June 24, the day before the clinic, the Swaziland Animal Welfare Society (SAWS) team travelled to Ekudvwaleni High School loaded with operating tables, other equipment, and drugs to set up the class rooms for an early start on Saturday morning.
Late in the afternoon Waterford AWARE (Animals Welfare and Rabies Education) students and teachers arrived, found their overnight accommodation at Vusumnotfo, unpacked and then drove to the school to see where things were and what was expected from them the next day.
Meanwhile, one of the Waterford teachers and a Vusumnotfo staff member were busy in the very basic kitchen preparing supper for the team (around 30), which we all enjoyed. Everyone opted for an early night as we would be up with the sparrows the next day.
Saturday dawned cool but dry and after a quick breakfast we were off to the school to start the long but rewarding day. When we arrived community members were already waiting for us.
The first step in the process was to check the animals against the registration list. We did this on a "first come, first serve" basis. Each animal was tagged according to "medical check" and "sterilized". The 14 Veterinarians and a few more volunteers arrived around 8.00 am. For the next twelve hours the team worked like crazy, resulting in 54 animals being sterilized and another 115 receiving the necessary medical treatment. The last animal was discharged around 8.00 pm.
Thank you for providing the resources that helped make this amazing day happen.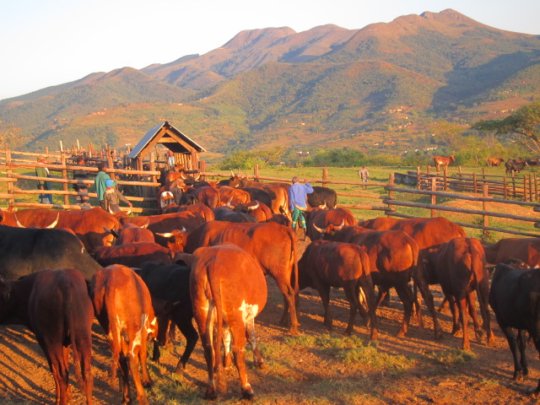 From mid May to June 24, 2016, Vusumnotfo and Swaziland Animal Welfare Society (SAWS) staff conducted registration for our 2nd Annual Community Spay Day (since held on June 25, 2016).
At 2 chiefdoms, 7 dip tanks, 3 primary schools, 1 high school, and 1 police station we conducted education and registration sessions. We explained about the basic practices of good care for dogs and cats and also how to use these practices to promote empathy and responsibility in young children. Afterwards people registered their dogs and cats for the upcoming spay day.
Although we were one community over from the location of our 1st Community Spay Day at Mshingishingini, it was very encouraging that at each session, a person would freely share that they had a family member whose dog or cat had been spayed in 2014. In the rural Swazi context, sharing personal positive stories in a public forum is a sign that people are starting to appreciate the results of a new concept. As one man said "my dog stays at home now and is part of the family. He runs up to greet me when I arrive back and this never happened before".
The level of interest was such that 201 dogs and 12 cats were registered for 123 operations and 90 medical wellness checks. Although we suspected that it might not be possible to treat this number of animals in a single community spay day, we also did not want to limit people.
So we took this as a challenge to do our best and strongly encouraged everyone who had registered to arrive early on the spay day. On behalf of the Spay Day Team, I am pleased to announce the results of Vusumnotfo's 2nd Annual Community Spay Day on June 25 - 54 animals sterilized and 115 additional dogs & cats received necessary medical treatment. Wow!
In my next reports I will be sharing photos and detals of these amazing results. We are now getting calls from other communities asking "when can Vusumnotfo and SAWS do this in our community?" - so we really appreciate your continued support.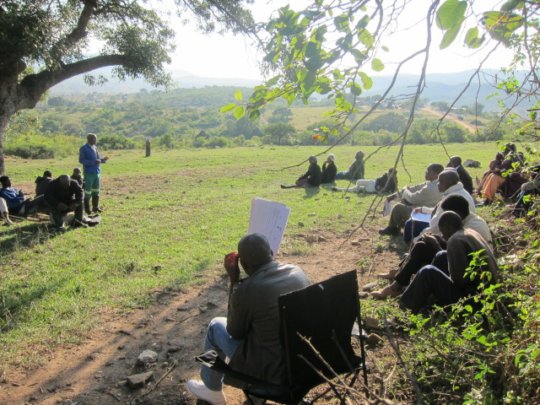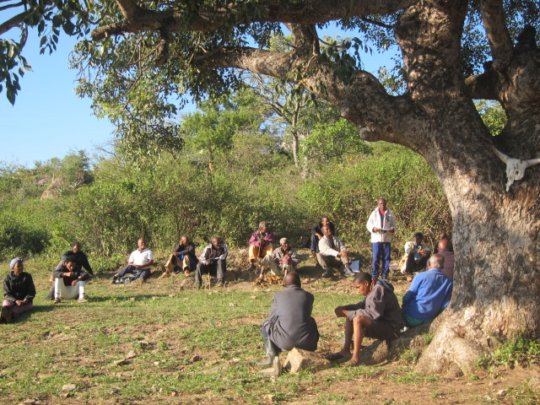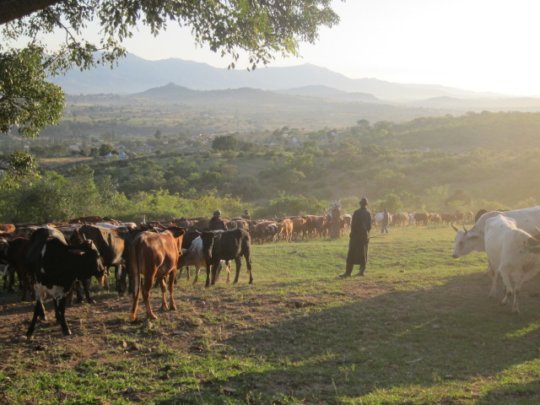 WARNING: Javascript is currently disabled or is not available in your browser. GlobalGiving makes extensive use of Javascript and will not function properly with Javascript disabled.
Please enable Javascript
and refresh this page.