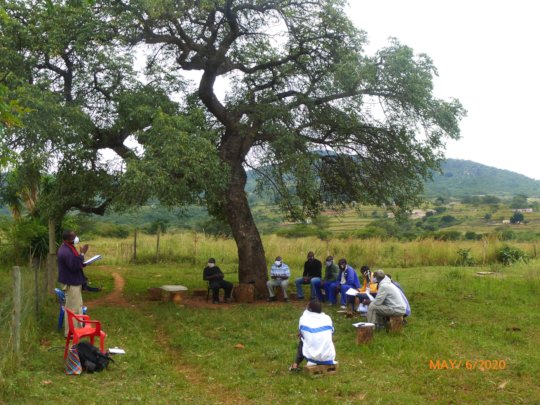 Due to COVID-19 restrictions, our original date for the spay day in June has been put on hold until restrictions are lifted. However, we decided that since the situation has lasted for longer than we had all thought possible, we would focus on the preparations that we could within this crazy reality.
Nkamanzi community was selected. This community is 20 Km down a gravel road. There are three dip tanks with a total of 765 dogs (278 owners), so this community is truly in need of a spay day! Both cattle and dogs are registered specific to a dip tank, cows for tick dipping and dogs for annual rabies injections.
As Vusumnotfo is in the process of drilling 5 boreholes at Nkamanzi for domestic water supply, we have been driving the gravel road into Nkamanzi often. The high number of scrappy looking dogs on the road is striking.
We presented the "what, why and how" of the spay day to Nkamanzi Libandla (chiefdom council) for their permission. I found it particularly rewarding that Libandla members had already heard positive results from friends and family members whose dogs had been operated on at the 2019 spay day at Mkhuzweni Primary School (25 Km away).
We also carried out a site visit with Swaziland Animal Welfare Society to view the buildings at Nkamanzi Primary School. This was to ensure that the required basic infrastructure is available (or if need be can be brought to the school).
Prior to this the head teacher from Mkhuzweni Primary School called the head teacher from Nkamanzi to explain first hand the practicalities of the day as they relate to school operations.
As is protocol, we left the permission form with the Libandla for their final consideration. We have since received written permission from both Nkamanzi Libandla and the Head of Nkamanzi Primary School, so this critical step in the process is completed.
Our annual spay day is part of Vusumnotfo's early childhood training programme "to increase knowledge of early childhood development and learning, including factors that influence this". Specifically we use the spay day as an example to show how animal care can demonstrate responsibility and empathy to children.
For updates on our related activities, go to Instagram handle Vusumnotfo.Eswatini.
Your continued support makes this possible. Please note that all donations made up to $50 on September 14 to 18 will be matched by GlobalGiving at 50%.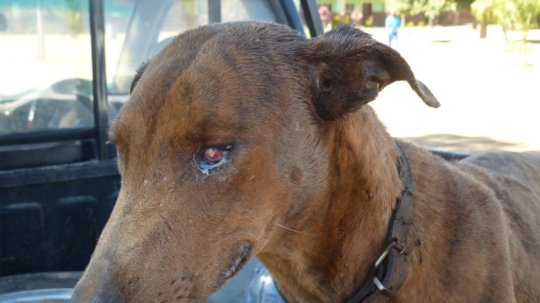 Links: