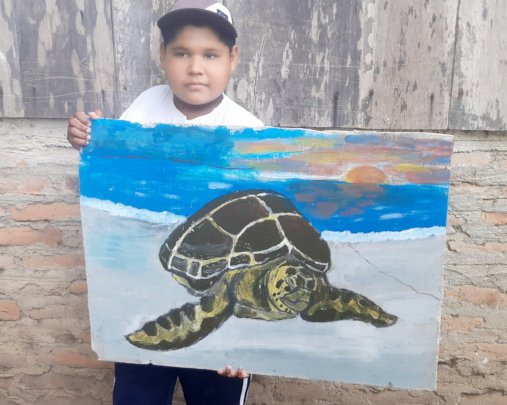 Dear Friends,
Hello from Paso Pacífico! We are so grateful to you for contributing to our "Save the Sea Turtles" project, whose focus was to expand the production and distribution of the InvestEGGator artificial sea turtle egg. Despite the challenges our world is facing, here is some good news regarding this turtle-saving technology:
InvestEGGator interest continues: Partners and collaborators around the world are looking to work with us on implementing the InvestEGGator technology to save turtles. Presently, we are in talks with an organization that works on turtle nesting beaches in Indonesia.
An InvestEGGator thesis paper is entering final stages: In 2018, researcher Helen Pheasey partnered with Paso Pacífico to test the InvestEGGator on beaches in Costa Rica. She has completed her Ph.D. at the University of Kent in the UK. Her research, which supports the InvestEGGator's usefulness and sets a standard for future research, is now under review for publication.
The InvestEGGator is in the field: The InvestEGGator is being used in a country in South America. We hope to share with you any results we receive from there.
As the COVID-19 pandemic reached Central America, we made adjustments to protect our staff while continuing to save sea turtles. Here are some of the ways that recent donations have been making a difference:
Turtle nurseries are ready for the summer nesting season: At our two sea turtle nurseries located in Playa El Coco and Playa Ostional, Nicaragua, our female sea turtle rangers painted fresh educational signs, cleaned up garbage, and sifted the sand, removing debris. Their work prepares the nurseries to house a wave of turtle eggs from summer's increased numbers of nesting sea turtles.
Sea turtle rangers are focusing their efforts to protect sea turtles and each other: Local economies are suffering. Poaching activity is sharply increasing. In order to safely rotate our turtle rangers on and off beaches and maintain social distancing, we are focusing our efforts on Playa Brasilón, a beach where endangered hawksbill and Eastern Pacific green turtles nest. Food aid is also being given to 270 vulnerable families in our area.
An international news site picked up our story about sea turtle issues: Highly-respected Spanish news site Mongabay Latam shared our concerns about conditions for protecting sea turtles in Nicaragua during the time of COVID-19. Here, you can read their article. it includes a video with interviews of our female ranger team and our executive director, Dr. Sarah Otterstrom.
Kids in local communities are creating sea turtle art: We couldn't resist sharing a photo, above, of one of our Junior Rangers with his painting of a sea turtle! Our Junior Rangers are creating works of art from home for contests sponsored by us (and our donors). Since these children live in communities where poaching is widespread, their advocacy for sea turtles is encouraging poachers to consider better alternatives.
If you would like more news about our work in Central America, you can sign up for our e-newsletter. Thank you again for your support.
Best,
Dr. Sarah Otterstrom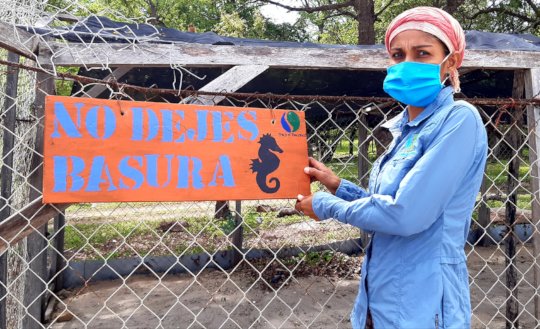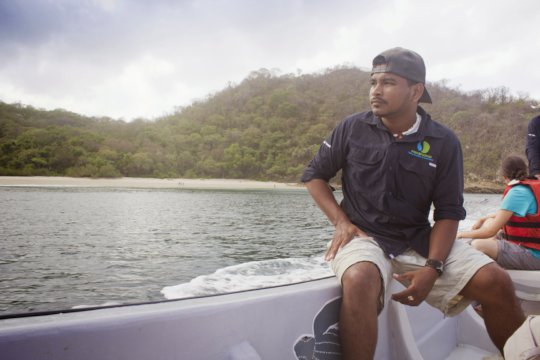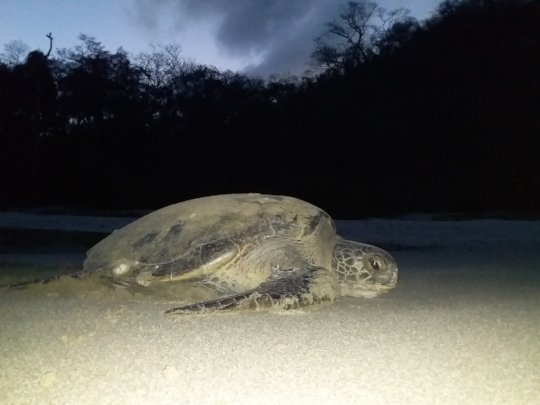 Links: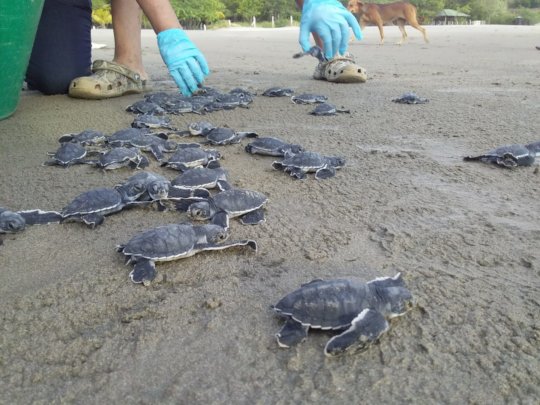 Dear Friends and Supporters,
The InvestEGGator project has made some exciting steps since you donated to the program. First, we wrapped up our effforts to test the investEGGator under a range of conditions.
We were able to work with several local groups and researchers working in Costa Rica. To date, those partners have deployed about 150 eggs in sea turtle nests. Most of those were not poached, reflecting the higher levels of protection nests receive in Costa Rica. About 20% of the eggs have actually been poached, although sometimes the poachers noticed the eggs and left them discarded on the beaches. Of the ones that were taken, 5 have successfully transmitted their paths, sometimes showing long journeys of almost 200 km from beach to final destination. In several cases, poachers found the eggs and eventually turned them in to someone who returned them to the investigators who put them there, wondering what they were!
We have worked with a South American government to deploy an additional 30 eggs in a South American country (anonymous for now), and are in talks with three other locations around the world.
Research carried out by our collaborator Helen Pheasey on the effectiveness of the InvestEGGator is now under review, and has been invited for a full submission to a top journal.
Our sea turtle rangers are set up to provide turtle monitoring training at two hotels, will enable us to protect up to 200 additional nests each year and could pave the way for us to deploy the investEGGator where our main programs exist
We are so grateful to you for your generous support for the sea turtle program and look forward to providing you with more updates soon.
Warm Regards,
Sarah
Paso Pacifico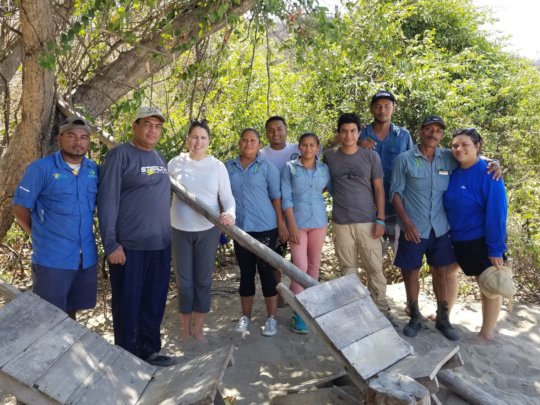 WARNING: Javascript is currently disabled or is not available in your browser. GlobalGiving makes extensive use of Javascript and will not function properly with Javascript disabled.
Please enable Javascript
and refresh this page.