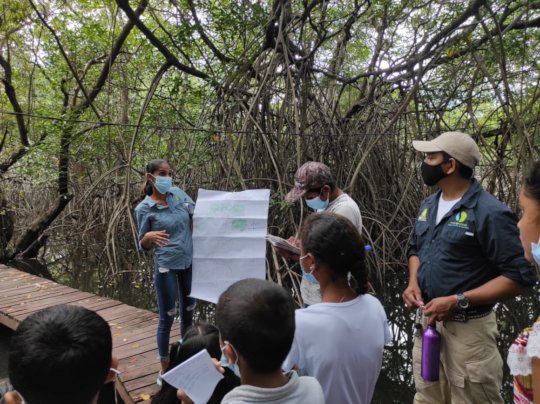 Dear Friend,
In our last update, we mentioned that a record number of junior rangers (over 240!) were enrolled in our program. Since then, our rangers have taken part in global events, workshops and a field trip to the beach. Below are some updates on the program's activities, all of which were made possible by your generous donations:
Our junior rangers took part in the City Nature Challenge and, along with other Paso Pacifico volunteers, photographed over 141 species (ranging from plants to fish) in the forests and wetlands of Ostional, Nicaragua. Some of the photographed animals included the American crocodile and a white-nosed coati. You can read more about our participation here.
The rangers also took part in the semiannual Global Big Day birding challenge. Our 41 volunteer birders spent their time documenting birds from dawn to dusk. We're proud to share that for the third consecutive time, our team identified the most species (211) out of all the teams! The junior rangers helped boost Nicaragua to 4th place as having observed the most species in Central America.
In Northern Nicaragua, the rangers held celebratory activities for the macaw after a successful nesting season, thanks to the community and supporters like you. The celebrations included meals made by parents and piñatas for the children.
Last week, teachers and rangers held a workshop for the communities of La Salvia and El Rosario about the conservation of limpets, proper disposal of garbage, and recycling in the school and home. The workshop had 128 guests including children and their parents.
This week, 31 junior rangers had the opportunity to visit the beach for a life-changing field trip. For half of these kids, this was their first time visiting the beach in their life, making the hands-on learning experience all the more exciting.
We wanted to thank you for investing in these children and their education. With your help, our junior rangers are painting a bright future for themselves and the animals around them.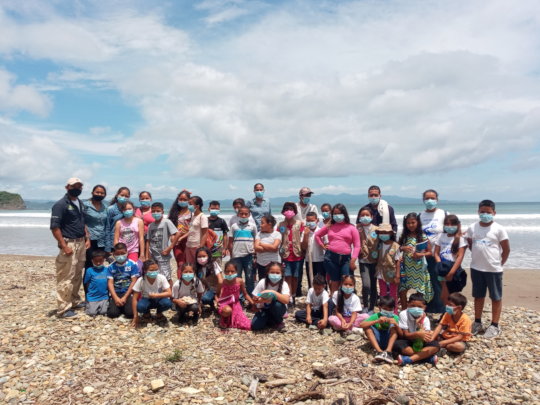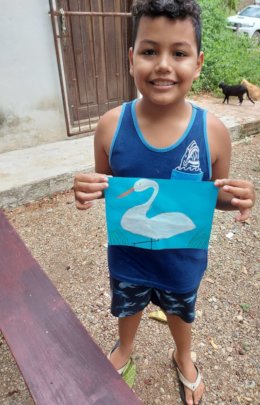 Dear Friend,
We are endlessly thankful for your support as we continue to aid the conservation of sea turtles around the world. Through the investEGGator project, you are making crime-stopping technology available to international conservation partners. Because of your donations, you've helped us create solutions to further prevent the poaching of endangered species. Your support is enabling the protection of nesting sea turtles. Here are some of the wonderful developments we've made thanks to your generous donations:
In a continuation of our efforts to combat the trafficking of sea turtle eggs, we've partnered with an NGO to deploy a batch of our investEGGator decoy eggs in the Caribbean. The tracking data that these decoy eggs generate will help conservationists map the sea turtle egg trafficking routes. Sea turtle egg trade and consumption has continued throughout the pandemic and remains a major threat. Thanks to your support, conservationists around the world are employing our technology in the fight against sea turtle trafficking.
The investEGGator continues to draw interest due to its innovative tech. We were recently interviewed for the CBS television show Innovation Nation about our efforts to save the sea turtles, including the innovative way that we have employed 3D printing and GPS/GSM tracking devices to create the investEGGator eggs. The episode is set to premiere in the fall of this year.
Your support has helped to expand nesting sea turtle protection to additional beaches. Paso Pacifico sea turtle rangers carried out a training workshop at a hotel resort in Tola, Nicaragua in preparation for nesting season. As part of the workshop, our rangers were advised on how to build a turtle nursery structure to aid the sea turtles.
Though COVID-19 has led to an increase in poaching pressure, our rangers have continued working to ensure that the hatching process safely runs its course and that sea turtles are protected. During the past six months, we have protected and released over 500 sea turtle hatchlings, primarily green sea turtles.
The eastern Pacific leatherback turtle is critically endangered. Without a major change in course, it will likely disappear by 2050. You made it possible for us to attend a multi-day planning workshop with experts across Latin America to consider emergency measures like rearing juvenile turtles in captivity. Everyone involved vowed to try to save this incredible marine turtle.
This week, 31 children participated in a field trip to the beach where they learned about sea turtle conservation, a trip that proved to be fruitful in ways unprecedented. Many of these kids, being from the inlands, had never been to the beach or seen sea turtles before. Such experiences build up the next generation and help the children value sea turtles and their ocean home.
Thanks again for your incredible support and we hope you have a beautiful July!
Sincerely,
Sarah and the Paso Pacifico team!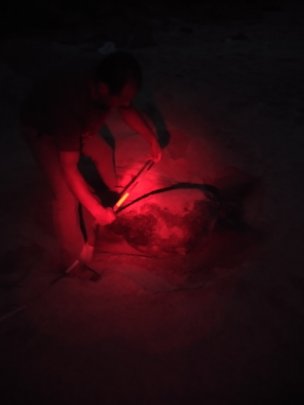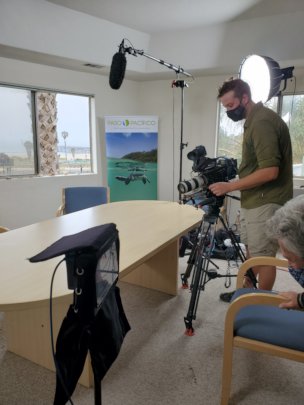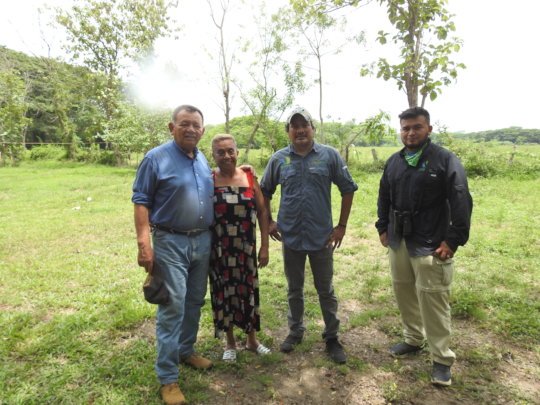 Thank you for helping to protect habitat for willow flycatchers that are wintering in Central America. Your support made it possible for us to maintain our long-term southwest willow flycatcher monitoring at three sites in western Nicaragua. More importantly, we have been able to engage with farmers to encourage them to protect habitat until mid to late May when the migrants have left.
Here are some exciting project updates:
One major landowner with a sizeable willow flycather population in northwestern Nicaragua has agreed to protect the habitat and to work with neighbors to do the same. As an incentive and at the farmers request, we made a large outdoor banner for his farm that recognizes his property as a conservation area for flycathers.
Our birding team participated in the Global Big Day event and documented the presence of flycatchers on May 8th, highlighting the need to protect habitat into the month. Farmers traditional burn field from mid April to beginning of May. With your support we will work to reach additional farmers with the message to delay burning.
You are helping science! After delays due to Covid, the feathers collected in February 2020 in El Salvador are nearly ready for export to the U.S. for DNA analysis with the Bird Genome Project. This genome project is the one that has linked wintering willow-flycatchers with endangered birds from breeding areas in the southwestern United States.
Thanks again for your generous support. We hope that the birds arrived safely to their nesting grounds in the southwestern United States, and with your help, we look forwarding to protecting their habitat during the next wintering season.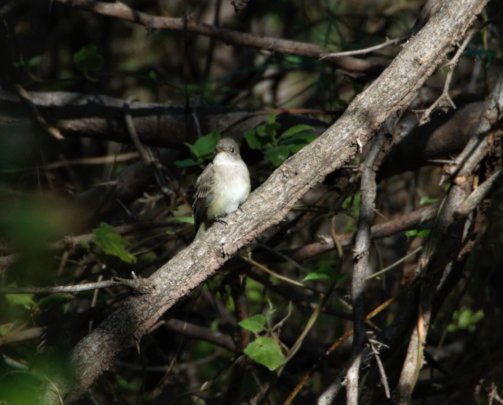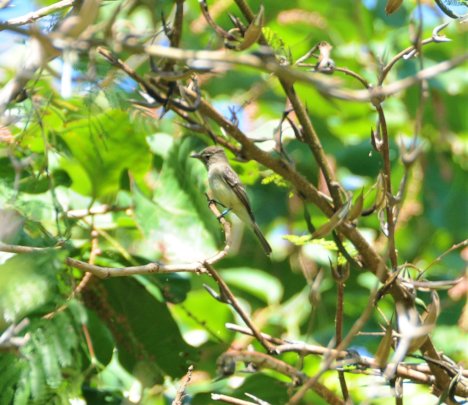 WARNING: Javascript is currently disabled or is not available in your browser. GlobalGiving makes extensive use of Javascript and will not function properly with Javascript disabled.
Please enable Javascript
and refresh this page.