Dear Donors,
Since our last update, things have been somewhat quiet because the little willow flycatchers flew north to spend their breeding season in North America. Yet, your ongoing support has sustained the program and is helping us prepare for the willow flycatcher season next month, thank you. Here are a couple of things we would like to share:
We used the last few months to review data from the 2020-2021 wintering season and shared it with collaborators at the Southern Sierra Research Station. Upon review, one bird stood out to us because it had been banded in 2017 as a second year bird. It is at least 4 years old! We are so grateful to you for supporting our partnership with the landowner where this flycatcher visited this past winter.
Our project collaborators at the Southern Sierra Research Station and the Guanacaste Conservation Area were featured in this beautiful documentary that explains how the bird genoscape project is connecting the geography dots for the willow flycatcher. The film is currently on tour at film festivals around the country. You help us to collect feathers from willow flycatchers that go to this mapping project, thank you.
We usually begin to see them at our monitoring sites in November, so this week we are preparing to participate in the Global Big Day volunteer birding event, and we are preparing our team to monitor the three sites in western Nicaragua. This year will be especially good because we are to work closely with the landowner at the northern site. We are so grateful to your support that has made this valuable research and protection efforts possible.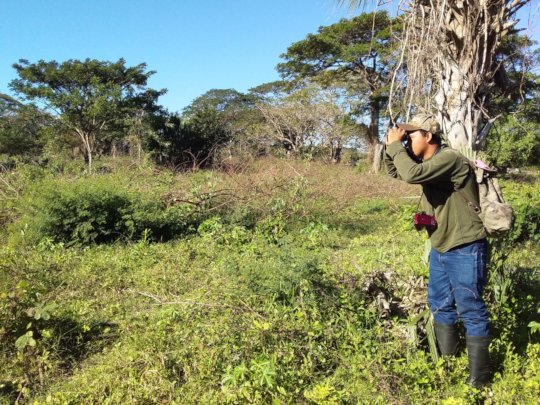 Links: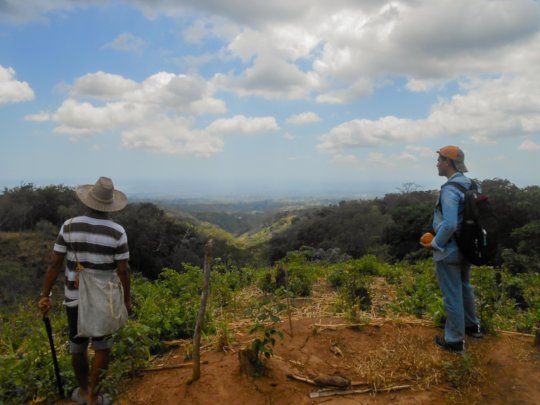 Dear Friend,
Thank you so much for supporting our campaign to develop a learning curriculum that will support farmers in planting trees. Here are some updates on our progress over the past few months:
We completed our ethnographic study of farmers across three regions in El Salvador and Nicaragua. There, we learned that farmers are proud of their ability to utilize their machetes, and have deep knowledge about how to use their machetes to prune trees, stimulate new growth and replant trees. As a result of this study, we are now putting together an illustrated training manual to help reach 1 million farmers in the area. Our manual will empower farmers and their communities, while also ensuring that our fight against climate change is stronger than ever.
Our reforestation project has also led us to become finalists in a global innovation competition! Thanks to you and your support, our project has led us to gain more exposure which, in turn, will lead to more trees being planted to save our planet.
We have begun reviewing illustrations and searching for Latinx artists who could help us to draw culturally relevant images of farmers using machetes to stimulate different types of tree sprouting.
Rainy season is underway in Central America and we are working with landowners in eastern El Salvador to identify new sites to plant trees.
This project is a key element of a platform being under design by Paso Pacifico, with support from the Ashoka ASPIRe program and Societal Platform of the Ekstep Foundation. The platform will connect youth with farmers to promote tree-growing using traditional tools like machetes, and by mapping them for climate change. We are grateful for your contributions to this program and look forward to sharing more in the coming months.
With gratitude,
Sarah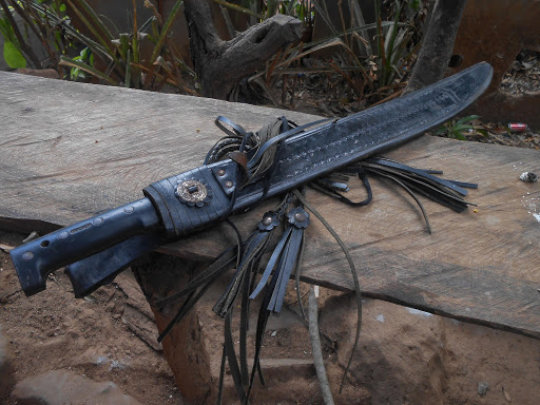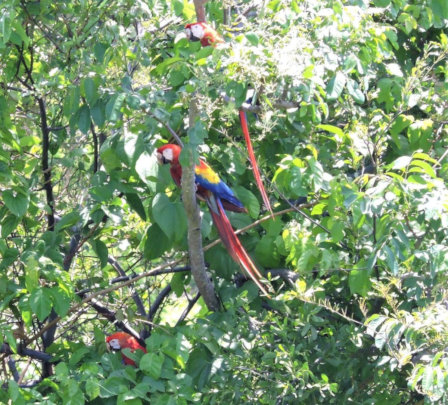 Dear friend,
We're writing to share some exciting updates about our efforts to save the cyanoptera macaw. Because of your donations, we've made incredible progress! Here are some of the amazing events that have taken place, as well as information on an upcoming project, all thanks to your support.
For the first time in four years, a cyanoptera macaw fledged its nest! Our team (along with the help of the macaw's parents) worked tirelessly for 90 days to ensure that the baby was safe from poachers and growing as it should. We thank you for believing in our work and allowing us the opportunity to save the macaws!
As a result of a successful nesting season for the macaw, our team threw a party for the junior rangers to celebrate! The celebrations included meals made by the community and piñatas for the children. Our junior rangers were also awarded with certificates for their devotion to conservation.
We're preparing for an upcoming project and we need your help in making it a success! Though the macaw population is around 14 right now, we are relentless in our efforts to save the beautiful bird. We plan to introduce nest boxes to attract more nesting pairs in an effort to increase the population. We can't do this without your support.
Lastly, July Bonus Day has begun! GlobalGiving will be matching donations over $100 while their remaining $400,000 in matching funds is still available. We hope you'll use this opportunity to support our work and our planet!
Because of you, a baby bird fledged its nest for the first time in years. We are hopeful for the future of the cyanoptera macaw, and we thank you for investing in the many more that will flutter their wings as we continue our tireless work.
With gratitude,
Sarah and the Paso Pacifico team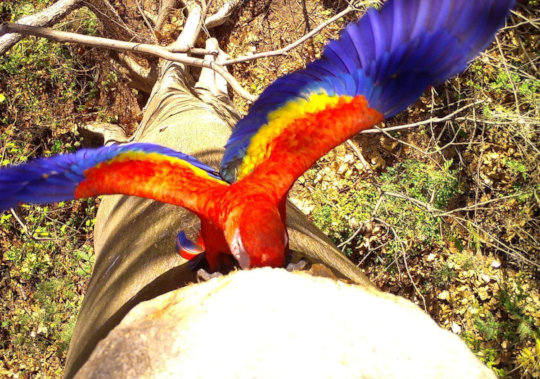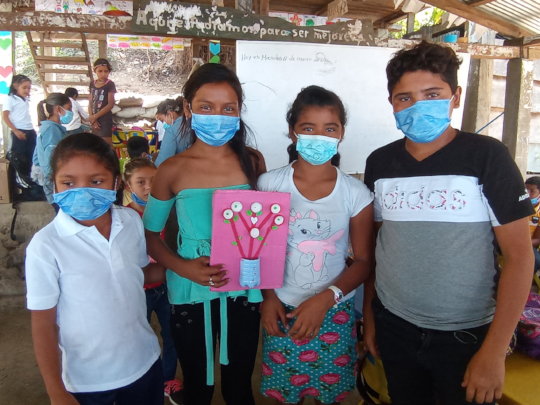 WARNING: Javascript is currently disabled or is not available in your browser. GlobalGiving makes extensive use of Javascript and will not function properly with Javascript disabled.
Please enable Javascript
and refresh this page.