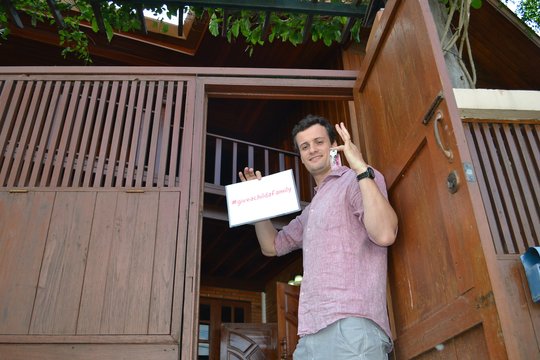 Our Thailand project has been running for a little over a year now. We tell our project partners: 'we're successful when you're successful', and although it is still very early, this project is showing many signs of success, including positive relationships between Care for Children and our partnering orphanage in Chiang Mai, collective enthusiasm for the work, eagerness to learn, creative ideas, and visionary plans.
Our partner in Chiang Mai has begun their local family placement project and has employed their first family placement officer (sponsored by Care for Children) bringing the count up to two! We are also excited that they have successfully placed 32 children into families to date!
In other news, the Care for Children team has just moved into our new office in Thailand! We are looking forward to e
xciting times ahead! Our vision is to place 1 MILLION orphaned children into good, local families in Asia.
Thank you for supporting this project - the work cannot happen without you! Join Care for Children's Christmas Campaign and our 'vision for a million' orphaned children into good, local families.
Links: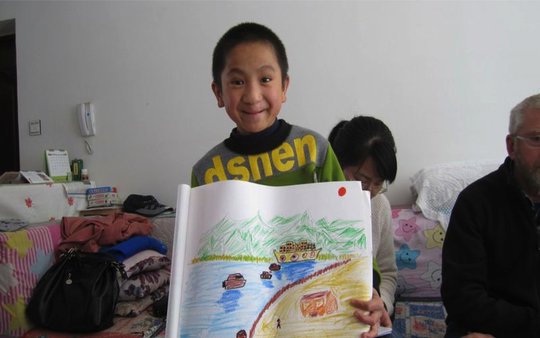 Faces like this show how important family can be. Xiao Long is 12 years old. He's lived with his foster family for 7 years. When he was first placed with his family, he couldn't walk or talk, and he was thought to have learning difficulties. Now he speaks well, attends the local school and has shown he has no learning difficulties to speak of! As you can see, family life has brought out his passion for art. The Child Welfare Institution where he used to live continues to support his foster family, and even helps to provide a private art teacher to cultivate Xiao Long's talents.
This Christmas, help give other boys like Xiao Long a new family. #giveachildafamily
From all of us at Care for Children, thank you for your support this year! We can't do this work without you.
Links:
How do you cope with change?
Perhaps you've changed jobs and are having to learn a new set of skills? Maybe you've been laid off and you don't know where the next pay check will come from? Or you might even be picking up a new hobby? The fact of the matter is, we all experience change one way or another and everyone has different ways of coping. For some of us, we embrace change and adapt to the new situation, but for others facing change can make us feel vulnerable.
Helping children and families cope with change is an important part of our work. Children who have been orphaned or abandoned have to bear the burden of loss from a very young age - loss of parents, loss of heritage, loss of identity to name a few. We provide training to family placement workers and foster carers on how to support children through change, separation and loss. We also help workers and carers maintain the right balance in dealing with the emotions of supporting children in care.
On a recent training trip to Chengdu, our training team spent three days with family placement workers and some foster families to work through the issue of dealing with separation and loss. There are different situations children and their foster families have to manage and work through - for example, some children need to move placements so that they can gain better access to education and others may be reaching independence and need support as they prepare to move on.
There were 30 participants who came from different parts of Chengdu, representing over nine different orphanages. Many participants had never attended our training before and shared how they appreciated the opportunity to learn more about coping with separation and loss. They also mentioned the need for more training like this to be rolled out! We love being able to meet and gather with our local partners to work and learn collectively together!
We at Care for Children would like to say thank you to all our Global Giving supporters who make this important work possible! You are helping to lay strong foundations for children to receive the best quality care!
Links:
WARNING: Javascript is currently disabled or is not available in your browser. GlobalGiving makes extensive use of Javascript and will not function properly with Javascript disabled.
Please enable Javascript
and refresh this page.