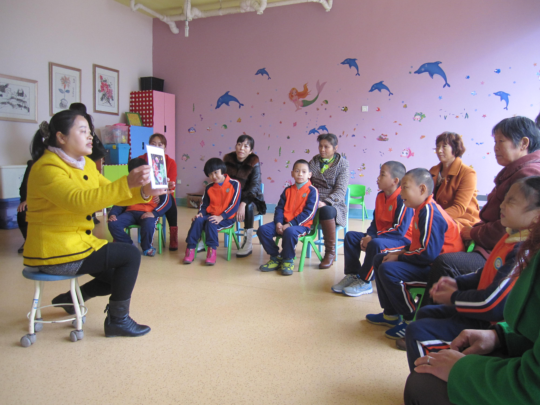 As you know, Care for Children supports care institutions (orphanages) across Asia to transition to family-based care, specifically foster care. This means moving children out of the institution and placing them in local, loving foster families.
Chengdu Welfare Institution, one of Care for Children's long-term partners in China, has seen big changes in the way it operates.
Based in one of the most important economic, cultural and communication centres of China, Care for Children started working with this care institution in 2001, at which point it knew nothing about foster care. Thanks to Care for Children's ongoing training and support, the institution has now developed one of the best models of family-based care for orphaned and abandoned children in China.
The institution is currently supporting over 200 children it has placed with families in the local community. By taking part in Care for Children's training, staff at the institution are now convinced that family-based care is much better for children than institutional care.
"It's better for the child to be placed into families as it provides the child with a family and the sense of belonging. It also helps to build the child's confidence."
"After the child was moved into the foster family, his school performance has greatly improved."
With more and more children moved out of the institution and placed into local families, Chengdu Child Welfare Institution has repurposed its facilities accordingly to support children within the local community. They have established a kindergarten within the institution with over 100 children. Not only does it provide much needed early childhood education but it also allows children within the institution to mix with children in the community.
They have also redirected their funds and resources to build community resource centres within those communities where the majority of children have been placed. As well as a base for the family placement workers, from where they can manage their caseload of children, here children can access a variety of services such as special education, rehabilitation, and independent living classes. Parents also have access to training such as positive communication with children and how to care for children with disabilities. As well as improving the success of family placements, it is hoped that over time the community resource centres will result in less children being abandoned in the first place.
Once again, thank you for your support and staying connected with our work.