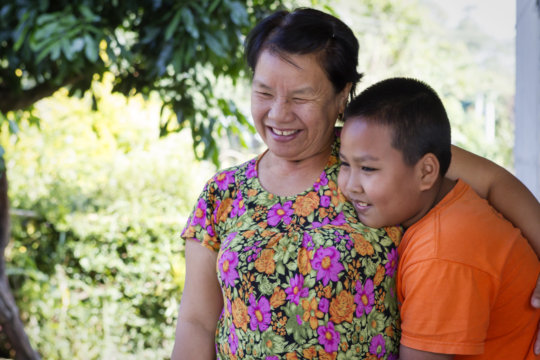 As you know, Care for Children supports care institutions (orphanages) across Asia to develop local foster care programmes. This means moving children out of the institution and placing them in local, loving foster families.
Our Thai team is in the process of rolling-out our family placement training to all child welfare homes (orphanages) across the country. One of those is Pakkred Home for Boys, which is based in a suburb of Bangkok. It is currently home to over 100 boys, the majority of whom were abandoned due to poverty.
We started training the children's home in January 2016. The home was extremely interested in developing a foster care programme but was skeptical about finding suitable foster parents. As so many people move to Bangkok to find work, it can be difficult to identify 'stay at home foster mums'.
The ideal scenario is to find a group of foster parents within a small close-knit community. This offers the benefits of peer support and also makes visiting the families a lot easier.
The home sent a mix of social workers, child development specialists and care givers to the training. They commented that the training was not only improving their knowledge of foster care but would also improve the standard of care for children within the home.
They have since placed six children in foster care and there is now a sense of hope that they will be able to find many more families. They are planning on sending more staff to the training this year so that more of them can become family placement workers.
"As I've seen some of the boys move into foster families, I've felt really proud and happy that these kids now have a good environment to live in and a new chance at happiness. And it is not just good for children but also the families who now feel a new sense of contentment. It has really inspired me to keep working and to feel proud of what I do." Family Placement Worker
Once again, thank you for your support and staying connected with our work.