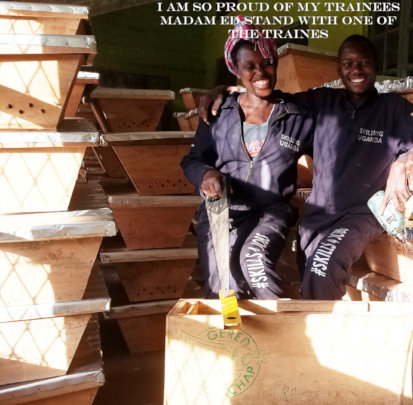 Dear Partner,
We acknowledge and value the continued support given to the rural women of Budongo to strengthen their livelihood income through beekeeping.
Our campaign to Support 1000 Young Mothers with Beehives in Uganda has so far recieved $1,572.8 USD that has enabled us to produce more than 110 hives and distributed to more women.

In our most recent harvest we managed to get additional, 12kg of honey.
We have managed to recruit our own youth we trained as full time staff to produce bee equipment for increase honey production, this was becuase other people were willing to buy we had to increase production.
The project is looking forward to raise more funds to produce and distribute more hives to reach the target of 1000.
Also we look ahead to mobilize more funds to acquire modern packaging materials, honey processing machine to enable us market well packed and quality honey to meet the national and international levels of quality.

We continue to be profoundly impressed by your kind support towards the young mothers of Budongo Women Enterprise.
With gratitude
Safeplan Uganda
Birungi Annet
Executive Director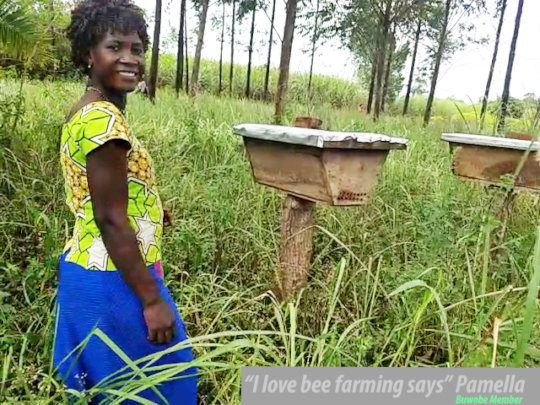 GlobalGiving Project report April 2020

In September 2019, Safeplan launched a campaign on GlobalGiving to support its project the Budongo Women Bee Enterprises, a total of $1,408 dollars was contributed by generous people from around the world, and up to 75 beehives were produced, each beneficiary now owns 3 bee hives, we continue to say thank you all for your support.
Activities accomplished include;
30 youths qualified as trainer of trainee acquiring certificate of completion courtesy of USAID.
75 beehives boxes shared among thirty beneficiaries each one owns 3 beehives. Watch the 1mins video here
1 pair of beehive suite was bought (2 overall, gum boots, and hand gloves for honey harvest)
The USAID $15,000 prize funds ended on October 31st 2019, Safeplan Uganda organisation has the task to mobilise and fundraise to ensure project sustainability that is why we appreciate your support always because you have extended the project life beyond donor funds.

We are looking forward to mobilising more funds to continue the project to ensure each member owns at least five beehive boxes.

We want to thank you again and ask you to keep watch over our reports for more updates.
With appreciation
Safeplan Uganda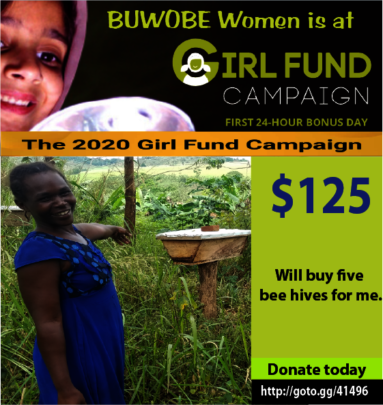 Links: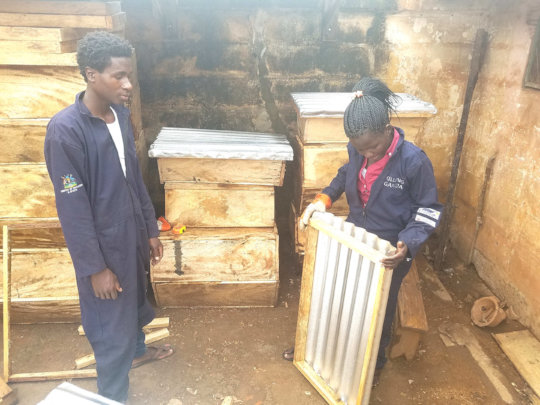 In September 2019 Budongo Women Bee Enterprises (BUWOBE) was one of the projects competing in the Global giving accelerator programme an online crowd funding platform, generous people from around the world supported the project with $1,408 which transformed to $1045 after the transfer charges are deducted.
The crowd campaign fund is to support 1000 women with 5 bee hives each in Budongo Sub county Masindi District in Uganda.
To date 50 bee hives have been produced and ready for installation. Thank you, our partners.

Progress to date:
The beehives have been produced with very little labor cost thus enabling us to have more boxes.
The previous beehives installed are almost ready for harvest and I want to assure you they are doing very well.
Bee hives project is the way to go for rural women around the forest reserves and it going to be a lucrative business for rural people in Uganda.
Challenges
Timber cost have gone high due to high restriction by the forest authority and heavy rainfall during this season.
We have more members who still need hives and require more beehives.
To learn more about the BUWOBE project please visit BUWOBE Page.

To support our project again please visit BUWOBE Project to make your contribution.

Budongo Women Bee Enterprise working around the clock to address the challenges women face especially economically. The project is has empowered with skills now we are supporting with inputs and market linkages. The skills phase has provided a capital asset to the beneficiaries, the input is to generate financial source for individuals keeping bees and market network will crown it all with access to finance services, increased earning and overall good life for individuals and their families with improved livelihood.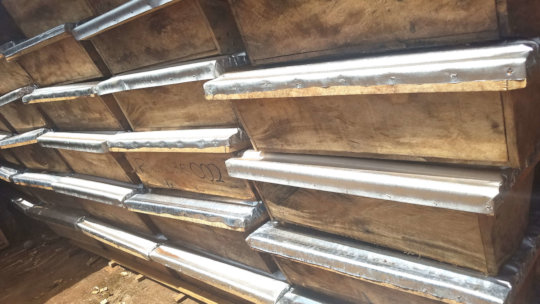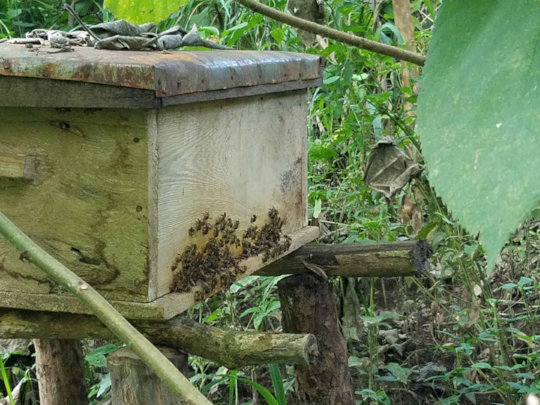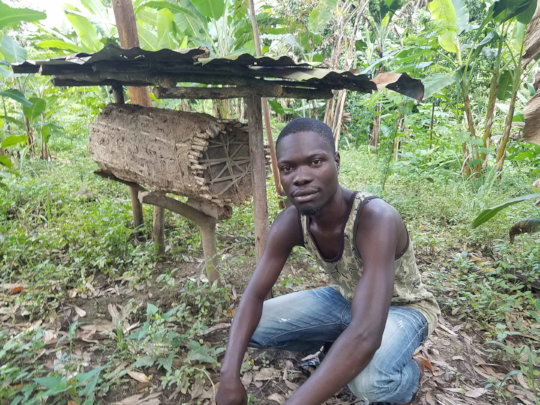 Links:
WARNING: Javascript is currently disabled or is not available in your browser. GlobalGiving makes extensive use of Javascript and will not function properly with Javascript disabled.
Please enable Javascript
and refresh this page.