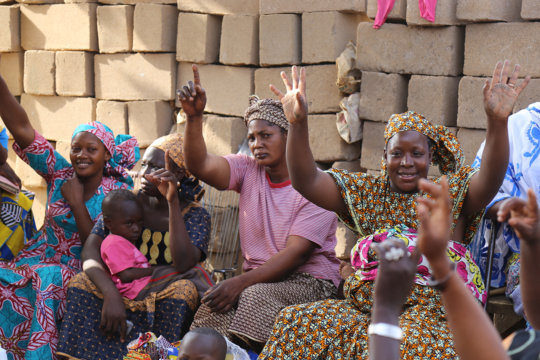 On 10 March of this year, eleven women enrolled in our Savings for Health and Reproductive Empowerment (SHARE) program in Sikoro gathered together for a workshop with a midwife from the local health center. The SHARE program is designed to help pregnant women save money to pay for their prenatal care expenses. Mali Health contributes a small amount to cover the cost of delivering in a health center in order to make sure that every mother and child start their lives together as safe and healthy as possible.
The midwife had visited this SHARE group many weeks earlier to discuss hygiene during pregnancy, so she asked the women in the group to review what they had learned last time in order to make sure they recalled the information correctly. After a couple of questions from the newer members who hadn't attended the previous session, the group collectively repeated what they had learned, and the midwife was satisfied with their responses.
Today's session was focused on the importance of creating a birth plan, a concept that many of the women — even those who had given birth before — had never considered. The midwife spoke with the assembled mothers about planning for the finances they would need; the clothing they should gather for themselves and the baby; arranging transportation and identifying someone whose responsibility it would be to bring them to the health center when the time came; writing down and remembering their blood type and having someone available with the same blood type who could donate blood in case of hemorrhage; as well as a number of other topics.
After the midwife explained each component and why it was important, the mothers spent time discussing, debating, refuting, and asking questions. Some parts of the plan, such as identifying who would bring them to the health center, were not practical in reality, they said, because they could not predict who would be around them on any given day. The midwife patiently and politely answered all of their questions and helped them think of ways to address some of these complications.
She also reiterated for the women how important it is to give birth in the health center instead of at home. Excessive bleeding and infections are the leading causes of death for women related to pregnancy, so it is critical to deliver in a health center where trained staff have the tools necessary to respond quickly to complications if they arise. The mothers in the group seemed to understand this risk all too well, and all agreed that they would give birth in the Sikoro maternity ward when the time came.
Sessions like these are one of the reasons why — with your support — we haven't lost a single mother in our programs for more than three years. Before Mali Health began its work, women's only hope of receiving qualified maternal health education was to attend a prenatal care session at the health center, a service that most of the women in Sikoro and our other partner communities could not afford. Far too many women went through their entire pregnancy and delivery without ever once coming into contact with a health professional.
Today, by bringing midwives and other providers out of the health centers and into the communities, we are making this vital information available to far more women than ever before. By reaching them early and in a context where they feel safe and comfortable, we are helping them to recognize the importance of receiving professional care, and we are helping them gather the resources necessary to access it. As a result, 100% of the women enrolled in our SHARE program in the past 16 months have attended all of their prenatal care visits and every single birth has taken place in a health center. You have made that possible with your support of Mali Health.
Our sincerest thanks,
-The Mali Health team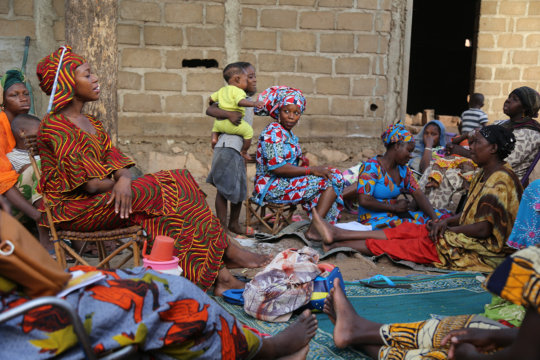 Links: