The PlanetRead Team from Pondicherry, India recently went on a field visit to understand the level of access of various kinds of media and how they could possibilt improve the reading skills of children. Please find below the highlights of the trip:
Ambika, a 4th grade girl, was all smiles! She could not understand how a weird looking gadget (iPad) suddenly started playing a cartoon. She watched the animated story for about 2 minutes. Then we asked her about the story. She had understood most of it – the animals, the conversations between the characters etc... She was ecstatic and explained how much she liked the AniBook and thanked us for showing her this story.
Now the interesting part is that we showed this simple story in English: http://youtu.be/XpqFAX6vRlM. Ambika explained to us what she understood in Tamil, her mother tongue. She was able to easily guess what was going on with the visuals. But unfortunately, though in the 4th grade, she could not read or follow most of the conversations in the story. The Headmaster of the school then told us their children have never seen such content and admitted quite frankly that Ambika wouldn't have been able to read or follow the dialogues.
Ambika joins the ranks of 234 million primary school children in India in the 6-14 age group. This was the highlight of our one day field visit to a government primary school in India in a village called Mangalam that is situated approximately 15 kilometers away from Tiruvannamalai, a district in South India. This school has been functioning for over 20 years and this was the first time anyone had visited them or inquired about children's content, their facilities and their reading levels.
Though Tamil Nadu is thought of as a high literacy state but it may come as a surprise that, according to ASER (2013), only 29% rural children in Grade 3 are able to read a Grade 1 level text. This figure has remained in the 27.2% to 30.6% range from ASER (2009) to ASER (2013). The national average in ASER (2013) was 40.2%. In this case, we are talking about their own mother tongue.
The main conclusion of our trip was that we could use the help of local cable TV operators to telecast programs with SLS and thereby help improve the literacy/reading levels of the entire district.
Same Language Subtitling (SLS) provides automatic and inescapable reading engagement among weak-reading viewers. This engagement then leads to measurable reading skill improvement. Originally conceived by our project leader in 1996, SLS is on its way to become national policy in India on film song-based programming on TV.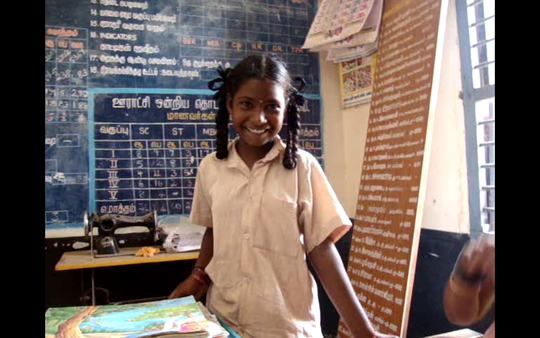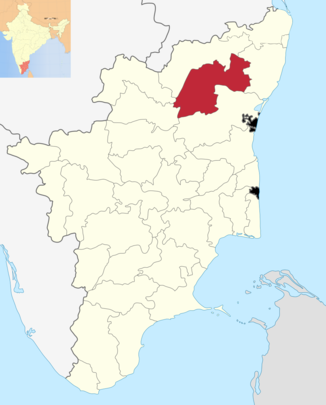 Links: