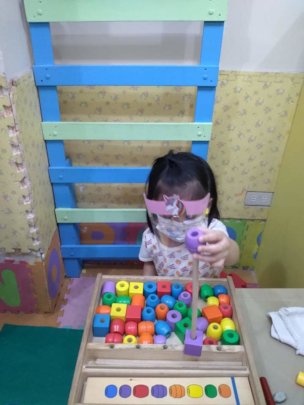 This project is specific to the medical and nutritional needs of our kids in Tahanan ng Pagmamahal. For all of you who have supported and are following this project, here is an update of where your love gifts have been used in the last 4 four months:
We at Tahanan have dealt with several medical challenges in the midst of the COVID 19 pandemic. In the last four (4) months, we have shouldered on and celebrated big and small victories.
Forty-Six (46) kids got sick with different diseases: Bronchopneumonia/pneumonia, Asthma, Colds, Allergic Rhinitis, Rashes, Neonatal acne, Boils, Chronic Otitis Media, Hydrocele, Furunculosis, Fever, Inguinal Hernia, Atopic Dermatitis, Oblique Fracture of the Lateral 7th rib and Cow's Milk Protein Allergy (CMPA), but all of them recovered.
We were not spared from COVID 19 since we had five (5) children who tested positive. They had mild COVID symptoms. They were properly isolated in an upper room that was transformed into a quarantine area for them. All five (5) kids recovered.
Among our major victories in the last four (4) months was that of 8-month old Baby Arcq who underwent a successful emergency surgery due to Meckel's Diverticulum. He was rushed in the middle of the night into the Emergency Room of The Medical City due to blood in his stool. He is lactose intolerant and has specific milk requirements. He is currently drinking NAN Optipro HW2 for 6-12 mos.
Another major victory was getting a clear prognosis for Baby Nash. Three (3) months old Baby Nash has Cow's Milk Protein Allergy (CMPA) and increased fat globulos. Nutramigen LGG meets his specific milk requirement.
Twenty-four (24) children were immunized against (Measles, Mumps & Rubella (MMR), Pentavalent Vaccine, Pneumococcal conjugate vaccine, Vitamin A, Oral Polio Vaccine Inactivated Polio Vaccine)
From March to present, four (4) kids with speech delay are undergoing occupational and speech therapy. There are marked improvements from when they started compared to how they are at present: clearer enunciation of letters (R, S); pronounced interest in initiating conversations – greeting good morning, informing others where he/she is going ("Dito ka lang, may therapy ako" – roughly translated – "Stay here, I have therapy) expressing what they want, speaking in a complete sentence; interest in holding or having a proper pencil grip. These sessions are held once a week from March until September.
All forty-eight (48) children had their dental check-up before the Enhanced Community Quarantine.
We are grateful for your generous hearts and kindness. With your help, all our kids are medically declared healthy. They are fed nutritious meals; safe and protected from harm; loved and cared for by YOU, Tahanan's house parents and staff. May the blessings you shared with us multiply and return to you a hundredfold.