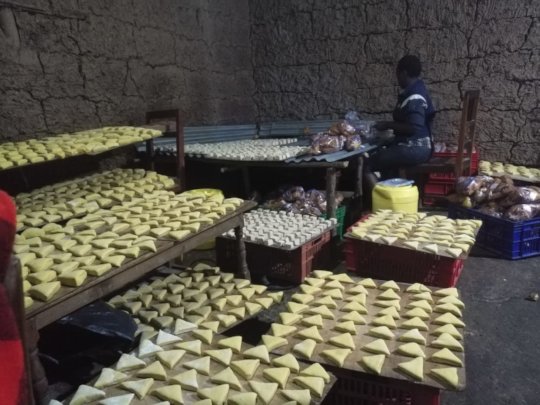 After some months without carrying some of its activities (in particular activities related to education and income-generating activities) due to Covid-19 pandemic, Tushirikiane is now starting to implement some of the suspended activities. Schools have resumed and children are benefitting from assistance and Tushirikiane is again trying to see how to resume income-generating activities on a larger scale.
As previously reported, Tushirikiane had managed to get 3 projects started and these are still going on, though sometimes facing the impact of Covid-19. However, all the three projects, like many other financed under other programmes, have managed to go on with their businesses. Just as a reminder, out of $ 1324 disbursed, Tushirikiane had spent Ksh 115,000 ( equivalent to about $ 1066) o those 3 projects before funding was suspended following the outbreak of Covid-19.
Tushirikiane is now in the process of helping members establish Self-help Groups and is considering another project to finance under this initiative with the remaining amount of about around Ksh 30,000.
In particular, the project of making doughnuts is doing well and is expanding and some pictures are attached in this report.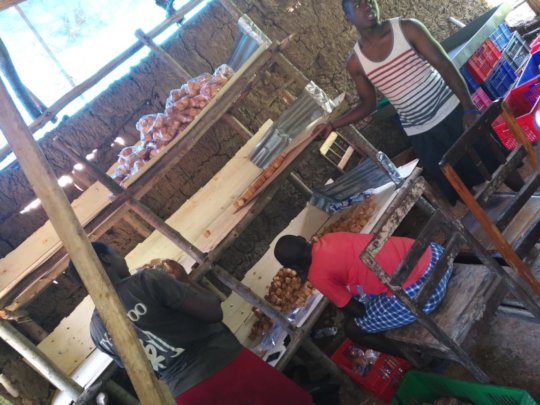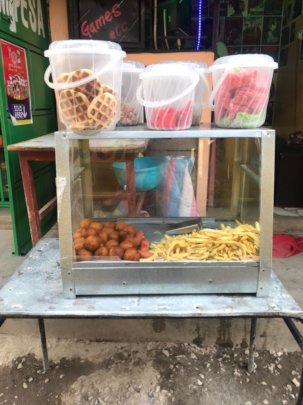 Links: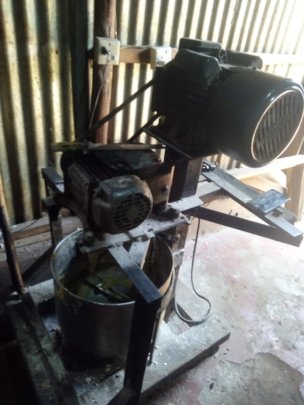 The Project "Raising refugees' living standards" is still being implemented and three of its projects started are going well, despite that Covid-19 has had an impact on them due to confinement measures. Fortunately, none has been stopped. As a reminder, the three projects funded are:
1. Bakery
2. Selling Clothes in Gikomba Market
3. Tailoring
So far, the project has received $ 1324.54 (Ksh 143,103) and the three project have been funded with Ksh 115,000. which means Tushirikiane still has around Ksh 30,103.36 to start another project or boost the two already running of sellings clothes and tailoring. We are waiting for the economic activities to resume properly and the confinement measures to be lifted to do so.
Tushirikiane wishes to take this opportunity to thank all those who managed to contribute to this project and calls upon your generosity to go on donating.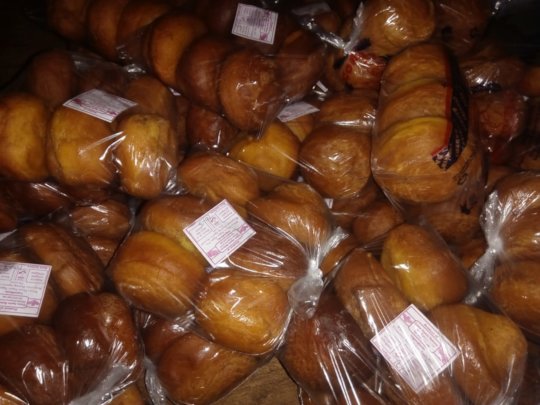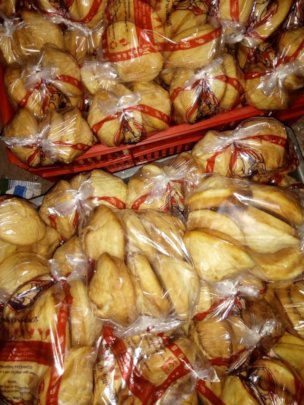 Links:
Since the outbreak of Covid-19 pandemic, Tushirikiane continued its activities but it shifted from its main activities and has been focusing on activities aimed at protecting its members from the effects of the pandemic as some of its activities could not be carried out. The activities at a halt are, for instance, education-related activities because schools and colleges are closed until now and activities related to financing new income generating activities.
However, under the project Raising the refugees' living standards, Tushirikiane decided in September to boost one of the three projects funded under this project. This is the project of a member who was making doughnuts and decided to expand it and changed into a bakery. He was given Ksh 25,000. As far as the other two funded projects (one of selling clothes in the market and the other of tailoring) are concerned, they are still going on. Tushirikiane has been following up on them and they are doing well. However, it is not possible to boost them in this period because many people are not ready to spend on clothes because uncertainty in this period of Covid-19. In addition, Tushirikiane has stopped funding new projects because it is hard now to start a new business due to Covid-19 confinement measures.
Out of $ 1324.54 which has been disbursed, Tushirikiane has so far given out Ksh 115,000).
Links:
WARNING: Javascript is currently disabled or is not available in your browser. GlobalGiving makes extensive use of Javascript and will not function properly with Javascript disabled.
Please enable Javascript
and refresh this page.