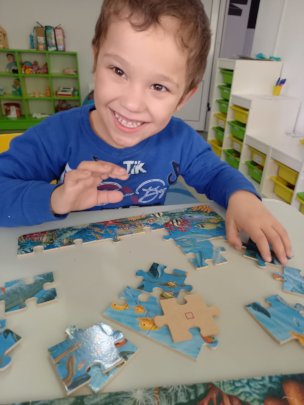 La Multi Ani! Happy birthday to us!
Spring has sprung in Barlad and our special kids are blooming!
February marked two years since Delia's Learning Center opened our doors to special needs children in Barlad, Romania. Last March, we moved into a more spacious new facility enabling each of our staff to have individual rooms to work with the children while still having larger spaces for group activitivies.
The move also gave us a small outdoor space. In just a few weeks, the weather will be warm enough for us to begin planting a vegetable and flower garden with the children. We can't wait!
We are amazed at the progress the children are making. For some, that means gaining self-esteem and learning to work independently while for others it is learning the joy of reading. We share their excitement at learning to count and understanding basic mathematical concepts. Since many of our children have few social interactions with other kids, we are thrilled to see them now develop friendships and understand appropriate social behaviors during playtime.
So much to celebrate and be thankful for, despite the tumult of the past year. We want to take this moment to again thank you for being a part of our journey in making sure that ALL children have access to education. Please take a moment to view the photos we are sharing. They will make your day!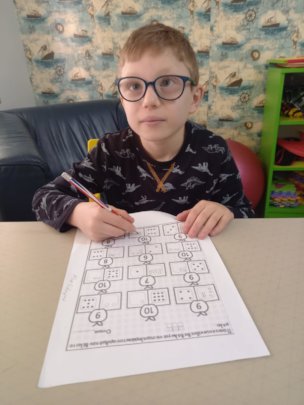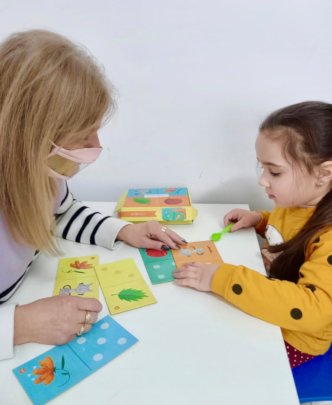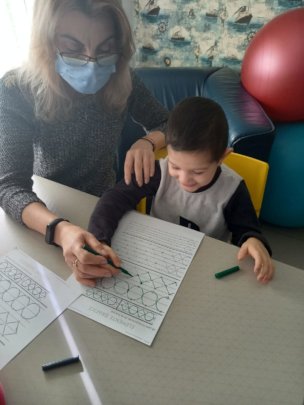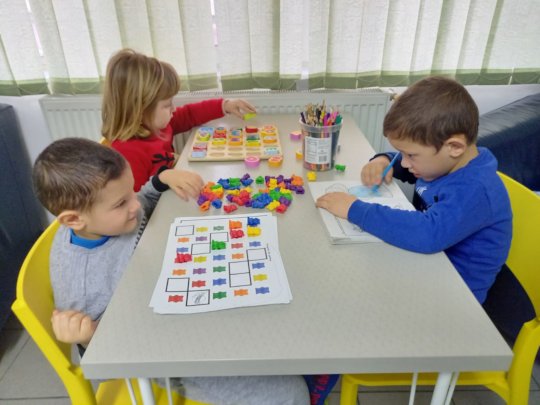 Links:
People often ask about the challenges of running Delia's Learning Center in one of the poorest areas of the E.U. Let me tell a story that will help you to understand some of the logistical hurdles but.. keep in mind the song "Aint no mountain high enough" is playng in the background.
Re-opening Delia's Learning Center in the midst of the pandemic posed a number of challenges. One of the biggest was HOW would our team be able to wear masks in compliance with Education Department guidelines and communicate effectively with our kids who have autistm or language-related disabilities. Many of the kids were confused by the masks themselves at first, but there was the larger issue of them relying on seeing facial expressions fully. The answer to this problem seemed simple: Use masks with a clear panel over the lips/mouth. But not so simple to find them in our in our Center's "neck of the woods." So, we decided, "why not import them?" With a speech pathologist's recommendation, we purchased the masks and shipped them off to Romania this fall.. and that's where their journey begin... our precious masks were held up in Romanian customs for three weeks and then rejected and returned to New York! No clue as to why!! Our teachers and kids needed them so what to do? Ship them to England to our Co-Founder David Conway and have him send them off to Romania. (We knew shipping from the UK was easier). BUT then the UK went into a deeper lockdown and David was unable to get them shipped until late January! A 3-month journey to ensure that our staff and kids can communicate better!
I am also sharing this story because we want our donors to know that we appreciate your financial support that made it possible to climb up that mountain to help our special kids learn and grow!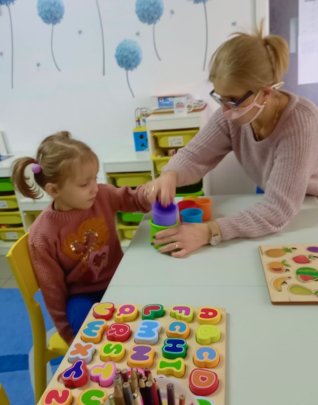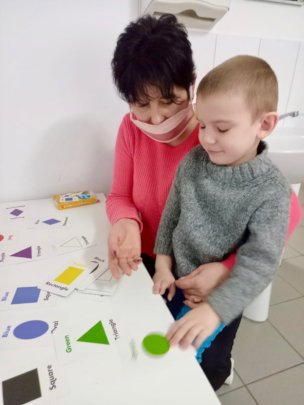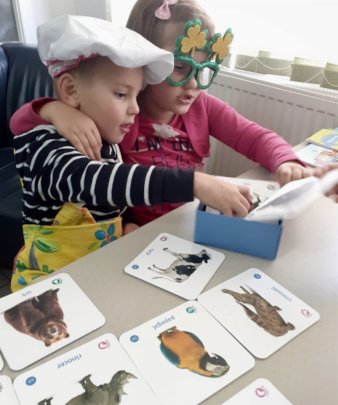 Friends to learn with... play with ...help complete a puzzle or build a lego castle...
For many of our kids at Delia's Learning Center, this is the first time they have had a friend their own age. Can you imagine being 5, 8, or 11 years old and due to a physical or developmental disability you are rejected from attending school? No opportunity to learn how to build relationships with peers. No opportunity to learn from each other. At Delia's Learning Center we have a holistic approach and focus on all areas of a child's development: cognitive, emotional, and physical.
Our teachers and psychologist gently guide children toward appropriate social behaviors and encourage cooperative play and learning. During the past two months, we have continued to grow with additional children joining the twice-daily sessions at our Center. New friendships are formed as together, kids practice writing, learn to recognize the letters of the alphabet, or play numbers and matching games.
What words are there to express when we observe that a child whose autism and lack of socialization has kept him in his "shell," is all of a sudden engaged in a learning game with another child.
During this difficult year, we have all experienced isolation from friends. Perhaps it will give you a little boost to know that by supporting The Delia Foundation you have helped some very special children learn through friendship.
We wish you good health in the months ahead. Please reach out to myself, Laura Larkin or David Conway if you would like to know more about our work.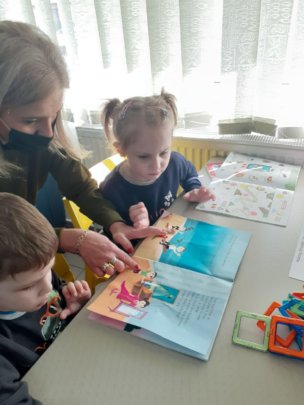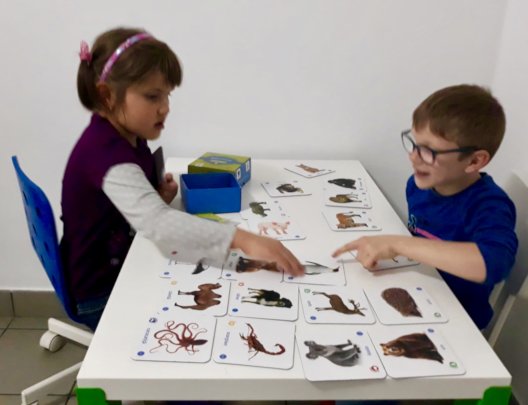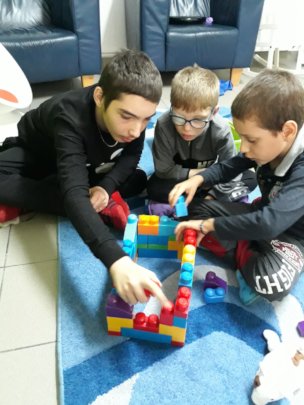 Links:
WARNING: Javascript is currently disabled or is not available in your browser. GlobalGiving makes extensive use of Javascript and will not function properly with Javascript disabled.
Please enable Javascript
and refresh this page.