A lot can be said of the devastation to the Gulf area states of Louisiana and Mississippi.
Hurricane Delta damage is still being assessed to this day and many people are coming to grips with their new realities.
As we enter in the colder months of Fall, thousands of families have little to no resources to fall back on and insurance companies are stretched thin (unable to complete or approve some claims).
Our work in the Calcasieu Parrish region of Louisiana has been effective and appreciated. We have served over 3,000 meals and we have given at least 4 pallets of gently used clothing to people in need. Though 4 pallets isn't enough, it was still a great sign from Americans across the country that "we care and will not let you go through this alone". Those exact words came from a man, roughly 55 years old, who lost his home and job but felt a lot better when he saw our box truck pull up.
We appreciate all of our teams efforts, with you being a part of that team. We love and appreciate our donors!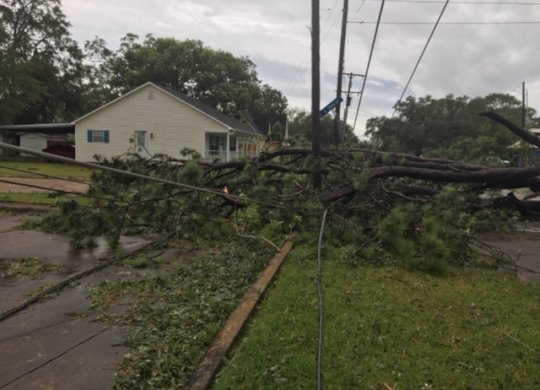 Report at 07:45 EST
Hurricane Laura was only the beginning of a series of emergencies for this region. Late last evening (OCT 09) Hurricane Delta came into the area and destroyed weeks worth of progress in rebuilding.
Even though we had a week to help people prepare to evacuate, it is still a bitter taste to the area to have to relive the damage and loss. Some of the infrastructure was already on its last leg and now many of those structures that held some potential of being salvaged didn't or won't survive now.
Thousands of people were coming to food pantries and distribution sites before now and we imagine that when the storm fully passes later today those lines will be longer. The bad part is that we don't have that kind of supply, so we need your help.
Please consider helping and also spreading the word about our efforts.
Gods blessings.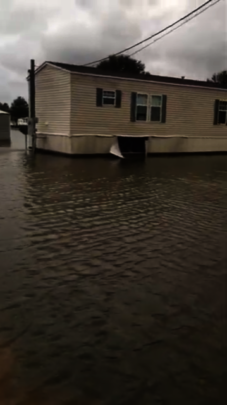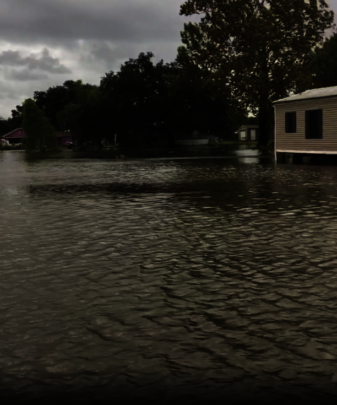 In our eight (8) years of doing rescue, we have never seen so many hurricanes jump in magnitude as we have in the past two years. Hurricane Laura, within 24 hours of Hurricane Marco, went from a Category 2 to a very high Category 4 storm with winds at 140 miles per hour where we were staged (near south Lake Charles off of Route 210).
The level of damage to the properties where we were could be likened to the damage seen in Hurricane Michael in Panama City, FL (which was also recently flooded).
The people in Cameron, Hackberry and Lake Charles (as well as several other cities) lost everything. For the older brick structures that did weather the storm well (most of which were social gathering places, not homes) many may not have running water or electricity until November. *Per the Parish utility company Entergy who we worked beside. Note: 70% of power poles were snapped in half or uprooted and broken as well.
Our mindset for this disaster is: the families need everything. From baby clothes to hygiene, food and tarp for their roofs.
Their new reality is one of truly having to start over. It will take 2-3 years for these towns to re-stabilize their communities.
Please consider sharing this donation platform with your friends and orgainzations today.
Thank you and may God continually bless you and yours.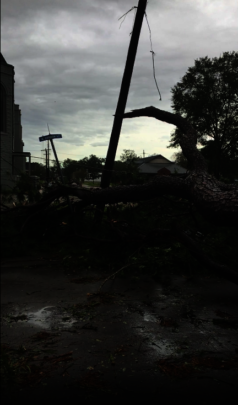 Links:
WARNING: Javascript is currently disabled or is not available in your browser. GlobalGiving makes extensive use of Javascript and will not function properly with Javascript disabled.
Please enable Javascript
and refresh this page.