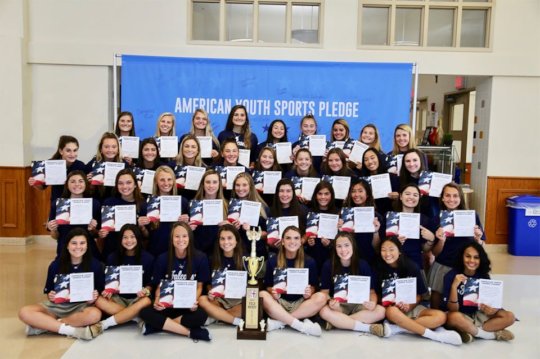 Earlier this final quarter of the year, The National Endowment for Youth Sports (NEYS), set out to raise its first $10,000 for youth sports programs throughout the United States, and especially programs targeting girls, disabled youth and children in economically-disadvantaged areas.
As of December 8, 2019, we have secured $9,000 dollars and achieved the following with your support:
1) Purchased and Distributed three Youth Fit bits to disabled youth athletes through a program called Team Up for 1 in Baltimore, Maryland. Their mission is to enhance the quality of life for children (and their families) with developmental disabilities, chronic and life-threatening illnesses. TU41 engages the sports world by matching children with teams from every competitive level – college, high school and professional. Through MVP Ceremonies, team activities and endless TU41 programs – children and families leave behind their heavy burden and receive support and compassion to improve their quality of life. TU41 offers programs supporting parents and siblings as part of caring for the child.
2) Awarded a grant of $5,000 to Beat the Streets in New York City which develops the full human and athletic potential of urban youth and to strengthens the culture of New York City wrestling. The award was announced at a "friend-raiser" in NYC on December 3, 2019.
3) Hosted and important Advocacy event at Good Council high school in Olney, Maryland whereby more than 50 high school athletes and administrative personnel learned about the NEYS and signed a pledge stating that: "I pledge to all Americans that I will support national, state and local efforts to expand youth sports participation in America; and encourage volunteerism, good sportsmanship, and diversity and inclusion in youth sports programs in America".
None of this would have been possible with your support! And, we're just getting started.
Thank you for believing in The National Endowment for Youth Sports.