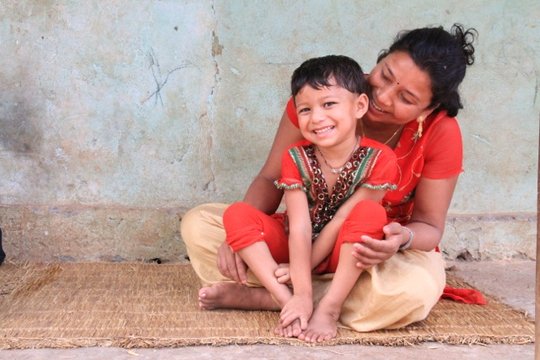 Each of the huts clustered on the banks of the Malekhu River in Dhading (west of Kathmandu), has something in common: they are all inhabited by Dalits, a marginalized caste formerly considered 'untouchable'. It was in one of these huts that little Rojina was born with her feet bent inward.
"We thought her problem would correct as she grew, but even at two my daughter could not stand or walk on her own, she would just crawl around on all fours," remembers her mother Kanchi Pariyar. "We were so worried that our child will never be able to walk upright. How will she go to school? Will she be able to play with her friends? How will she support herself when she grows up?"
Fortunately, when Rojina was about three years old, a community worker from the Hospital and Rehabilitation Center for Disabled Children (HRDC) came across her while doing outreach for a mobile clinic in nearby Gajuri. "I will never forget the day I took Rojina to the health camp. I was surprised to see so many children with physical disabilities, many more severe than my daughter," says Kanchi.
"When the doctor examined Rojina and assured her feet would be straight in just a few months, my joy knew no bounds," she adds. "I returned home with the feeling that I was finally able to do something for my daughter. My biggest wish was about to come true. Rojina would soon be able to walk on her own."
A month later, Rojina started 'Ponseti' treatment: a non-surgical method for correcting clubfoot by applying a series of plaster casts. Since the inception of their own Ponseti program in 2004, HRDC has successfully treated over 3,000 children with the revolutionary technique. Within a few weeks, Rojina was able to start slowly walking in a pair of orthotic shoes that were specially created at HRDC.
"We were all so happy to see Rojina healed in just a few months. It was really a dream come true for all of us," says Kanchi as she hugs her daughter and gives her a warm smile.
Asked how she feels about her corrected feet, Rojina says, "I am happy my feet are not bent anymore. I can stand and walk, and play easily with my friends. And now I can walk to school with my sisters!" As we say goodbye to the family, Rojina shyly hugs a wooden beam and waves – a bright smile from a wonderful young girl with a new lease on life.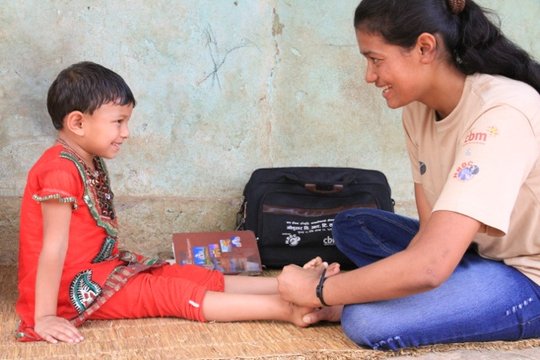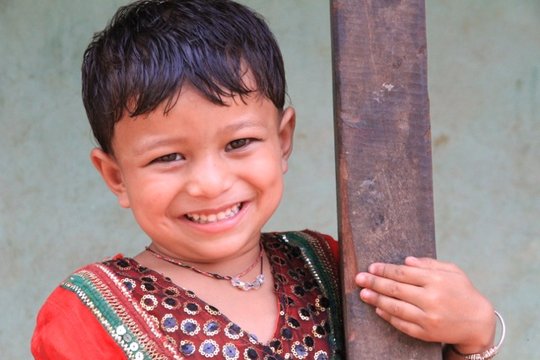 Links: