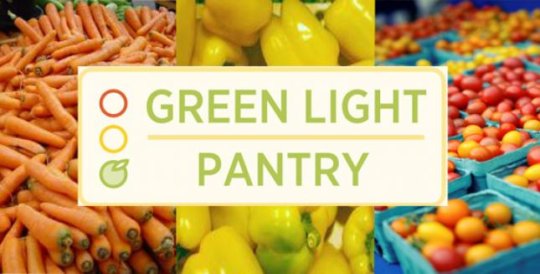 For 278 families in our region, last year was made just a bit easier thanks to the support of hunger fighters like you!
As we begin a new year, we are thrilled to report that our two Green Light Pantries served nearly 30,000 pounds of healthy food to 278 families in 2015.
If you are not familiar with this initiative, these Green Light Pantries were opened in 2013 and provide only highly nutritious food to their clients. In addition, pantry members can participate in monthly nutrition workshops, health screenings and receive other services.
"It's just different," said Danaya, a client of the Green Light Pantry. "Everything is so fresh...It's just a home feeling. A home away from home...it saves me tremendously being able to have it (the pantry) in my life."
For many families that face food insecurity, nutritious food is often not an option as it generally cost more to eat healthy. This pantry model was designed to improve healthy food access for all.
In November, we teamed up with the Philadelphia Eagles for the annual Eagles Tackle Hunger online healthy food drive. The campaign brought in thousands of pounds of food to benefit the Green Light Pantries. Two Eagles players, Cody Parkey and Brandon Bair kicked off the drive by delivering freshly picked produce from our friends at Greener Partners with Swoop, the team mascot.
In our 2015 Emergency Food Provider Report, we surveyed more than 230 food pantries and soup kitchens in the Philadelphia region. One of many important findings was that 90 percent of respondents indicated that they wanted to offer healthy food to their clients.
Important to us is that the Green Light Pantries follow the "choice pantry" model, meaning that clients are allowed to choose exactly which foods they would like, instead of receiving a pre-packaged bag or box. Not only does this cut down on food waste, but it provides clients with a measure of dignity as well.
We look forward to assisting even more families with more food in 2016. As always, thank you for your support of programs like our Green Light Pantries!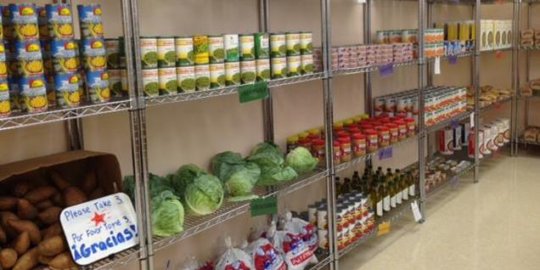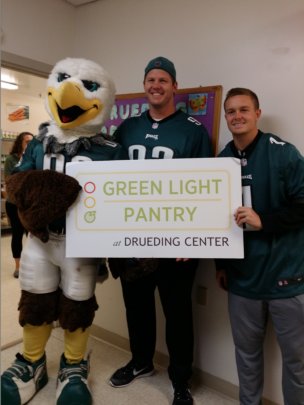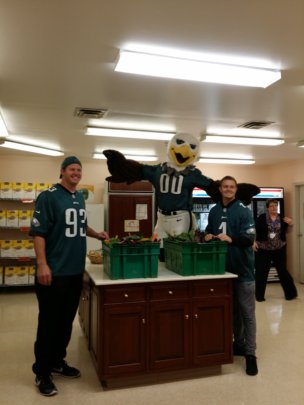 Links: