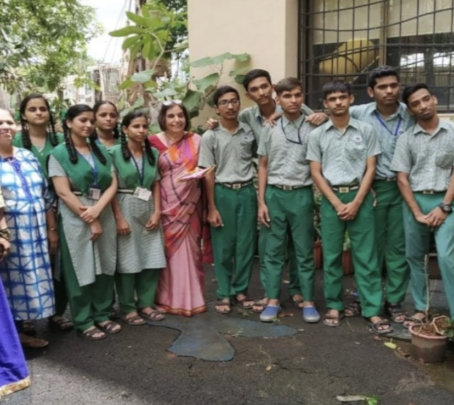 Having a disability places you in the world's largest minority group. Currently around 10% of the world's population, or roughly 650 million people, live with a disability. As per the Indian Census conducted 2011, in India, out of the 121 crore population, about 2.68 crore persons are 'disabled', which is 2.21% of the total population. In an era where 'inclusive development' is being emphasised as the right path towards sustainable development, focussed initiatives for the welfare of disabled persons are essential. In times like this, when even going out is a risk, children with disabilities are unable to access the special services they require – therapies, batteries, specialised reading material, and indeed even the support of each other. This results in a double disadvantage – first due to the Covid concerns and second due to their special vulnerabilities.
Save The Children India is equipped to offer services to children with disability from 0-18 years, with a special focus on hearing, speech and intellectual disability. We run a state-of-the-art educational facility for children from marginalized communities, where 230 children with special needs are given the necessary learning environment, infrastructure, and facilities they need for them to excel and thrive. Through its two sections for hearing impaired and intellectually disabled children, the school provides academic, functional, vocational skills and wide range of co- curricular & extra-curricular activities that are integral components of the children's holistic development.
10 of our students appeared for the SSC examinations (Class 10) this year, and all of them passed with 1st class, a very big milestone for both them and us.
The students were facilitated through an online session, and were provided with career guidance on streams of education they can take up, most suited to their needs and interests.
We wish all our students the very best in their future endeavours.