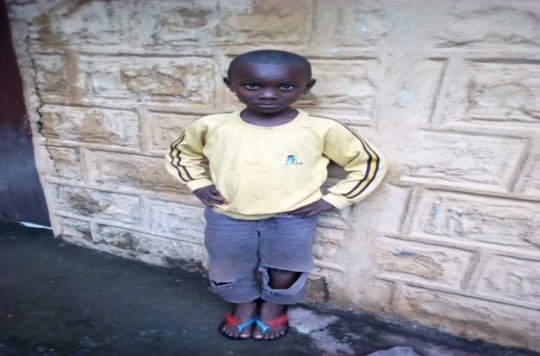 A darling young boy who lost his two parents during the Ebola epidemic in Sierra Leone was discovered by the Ben Hirsch staff during a visit to one of the communities called Perrifefewabu where the epidemic seriously hurt so many people. Most of the children were displaced in the village so the Ben Hirsch staff brought him to the interim care center for some time and later on he was fostered to one of the foster parents.
Through the intervention of BTA through Ben Hirsch he is now living happily with his foster parent and doing do well. We are sharing two photographs so you can see the difference our program has made in his life – and the life of hundreds of other children!
Please see "Before BTA" and "After." You are making such a difference! Thank you again and again.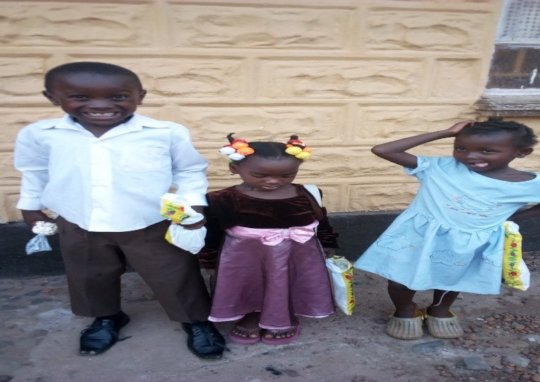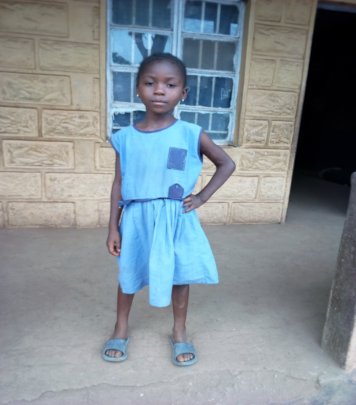 A Brighter Tomorrow for Africa (BTA) continues to succeed in funding school feeding programs in four locations throughout Sierra Leone. Today we want to share with you two brief stories of children who are benefiting from our program at the Ben Hirsch Child Care Centre in the Kenema District.
One: A beautiful eight-year-old girl was burnt in a farm with her caregiver in their village, was brought to the Kenema police for help. The police sent her to our Ben Hirsch Child Care Canter but, because of the traumatic experience, she did not talk or eat for almost a month. She was withdrawn from everyone.
However, after much counselling, she began to eat the food provided by BTA and gradually moved from her shell and told us about the scar about which she was ashamed that she obtained from the burnt. After much treatment the scar is gradually going away and now, she is a happy girl. She approached the social worker and said my life has changed at Ben Hirsch. Thanks to BTA for touching her life in such a positive way.
Two: There is a 10-year old boy who used to beg or assist beggars in order to get some token that would make it possible for him to buy a little bit of food to eat. At some point, he was identified as an orphan and removed from the street. He was brought to Ben Hirsch where he now is getting educated and he is receiving breakfast and lunch every day because of the BTA program. We are proud to say he has, in this short period of time, learned to read and write the letters alphabet. He comes to school regularly and has not gone back to beg in the streets again. He is also doing much better physically and recently came in first a 50-metre rally!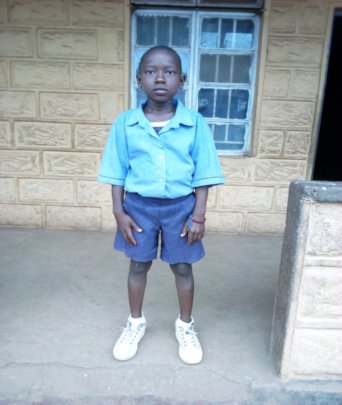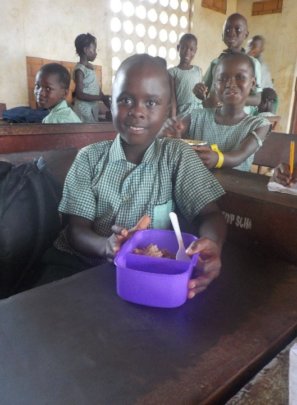 This is the story of an 8-year-old boy who is supported by A Brighter Tomorrow for Africa's school feeding program in Moyamba, Sierra Leone. He is a pupil of the primary school and is in class two, living with his father, mother, two sisters and one brother. His family has been very happy together.
He started his schooling in Children of the Nations - Mallory Jansen Memorial NurserySchool on the 7th of September 2015. As a pupil, attending Mallory Jansen Memorial School, he walks two miles to school and back home each day, but with the joy that one day he will be great and help to impart others.
During lunch, "the BTA" is served; pupils from the nursey, primary and the secondary schools have been benefiting a lot from the BTA food as a meals. "The BTA" is what the students call the food that is provided by our organization.
The BTA food has been so helpful and well served on time each day. He only needs to bring his plate and spoon to school, and he will receive his share.
He has enjoyed the BTA so very much and have being a source of inspiration to him; the BTA food has helped in nourishing his body and has also given him a greater strength to walk two miles every day to school and back home.
He thanks God for the BTA food as it has been helping him concentrate in school. Most times, he comes to school with an empty stomach and without a lunch being provided for him by hisparents. The BTA food in school makes him strong, healthy and focus in class work every day.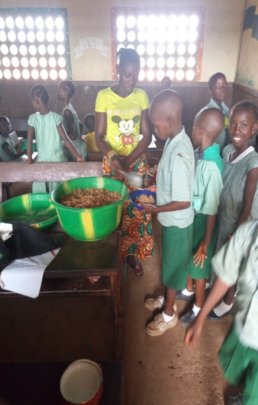 WARNING: Javascript is currently disabled or is not available in your browser. GlobalGiving makes extensive use of Javascript and will not function properly with Javascript disabled.
Please enable Javascript
and refresh this page.