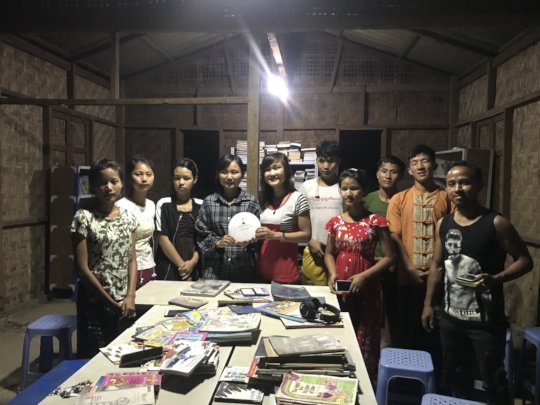 Myanmar is rolling out a much-needed new national curriculum which offers refugee children the chance to participate in mainstream education and sit high school exams. But it's really hard for schools in camps to get hold of the new curriculum materials. Our Head of IT, May Thet Khine Nyein explains why the new curriculum is important and the problems facing kids in camps:
"The new curriculum leads in a direction where children will be able to learn critical skills. It needs teaching aids, songs and extra-curricular resources. But government schools from hard-to-reach locations do not have textbooks or any teaching aids for their students. For children in refugee camps, it is extra difficult to access the new curriculum because of the instability of the regions and the hard-to-reach locations.The new curriculum textbooks are not distributed by the government. Although the government plans to give online training, in many areas it is not possible because of the lack of internet infrastructure. Even training for teachers about the new curriculum cannot be delivered online."
We are helping children in camps stay learning by packing the new curriculum materials along with lots of supporting teaching aids, games, video lessons and quizzes into MyLibrary, our self-contained portable digital library which works even in places with no internet connection or phone signal. May Thet explains, "We solved the problem by adding eLearning resources which are linked to the national curriculum. The displaced children who've had their education interrupted can have some continuity to their learning, making it easier for them to return to the national education system without having fallen too far behind their peers."
Covid-19 means that people can no longer move in and out of the refugee camps. But thanks to your support, children inside the camps can access the new curriculum, continue their education and graduate high school and so have the best chance of post-refugee education and employment.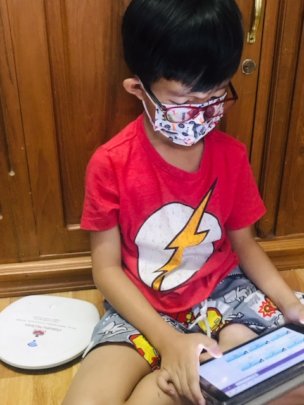 We'd like to start by thanking you for your previous donation to the Tekkatho Foundation, and to provide an update on the situation in Myanmar. Currently, all Myanmar schools are closed and due to re-open on July 15.
To keep kids learning, we've re-structured key sections of the MyLibrary content to make the transition to home-based learning a little easier. We´re using video lessons, curriculum materials and practice worksheets organised by school-grade for use at home.
We also want to make sure reliable guidance on COVID-19 is delivered quickly to hard-to-reach places that have very limited medical facilities and no internet or phone signal. So, with your support, we're adding practical tips on masks and hand hygiene (among others), public information posters and videos for children in a dozen Myanmar language, as well as a complete course from John Hopkins University on the science and clinical presentation of COVID-19 and community health interventions such as contact tracing.
Please consider telling your friends and family about our new campaign for World Refugee Week by sharing the link to our GlobalGiving project on social media, or just bring us up in conversation. GlobalGiving will match donations made by June 30th: https://www.globalgiving.org/projects/help-us-provide-refugees-in-myanmar-an-education/
If you have any questions about the eTekkatho MyLibrary project, or about our work, please do get in touch with us. Thank you so much for your continued support! www.tekkatho.foundation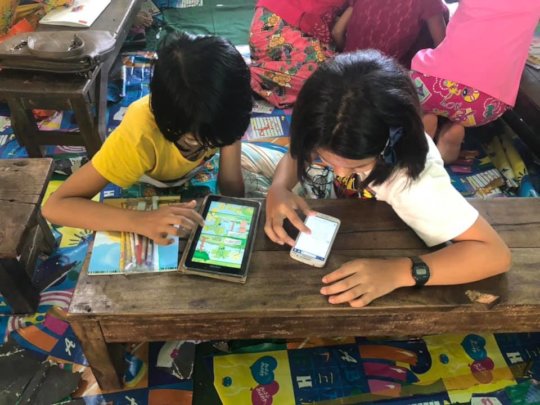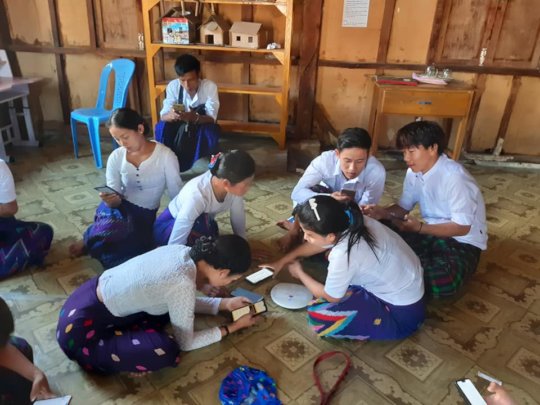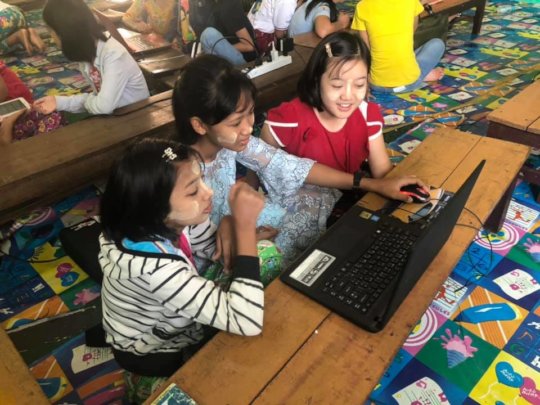 We at the Tekkatho Foundation would like to express our heartfelt gratitude for your support for our "Help me be" project on GlobalGiving.
The month of February was very exciting for us. With your support, our fantastic volunteer U Zayar Aung took the MyLibrary program on tour to local schools in Kayin State, so hundreds more children could explore the lesson videos, maths games, school textbooks and learning resources in MyLibrary. In February 2020, the programme went out at No 9 Basic Education Primary school Hpa-An (please see report photos). U Zayar Aung told us: "At school, children enjoy read in this programme and they were reading Third Story stories project's story books and download. Pupils also study British Council grammar videos sites and download stories. Phonics website is a good practice for young students as a fundamental that they watched a lot."
And with your support and the help of SolarLEAP we installed a brand new MyLibrary packed full of thousands of educational resources at the Health and Hope school high up in the Chin Mountains. Health and Hope brought the first primary healthcare service to the rural areas of southern Chin State and runs the Education for All project from its school in Laipenpi.
""For students in Lailenpi,
Although far away,
Despite the power shortage,
Even though the internet is not available,
eTekkatho MyLibrary will help you to access educational information,
Just for your knowledge"
If you have any questions about the eTekkatho MyLibrary project, or about our work, please do get in touch with us. Thank you for your continued support! www.tekkatho.foundation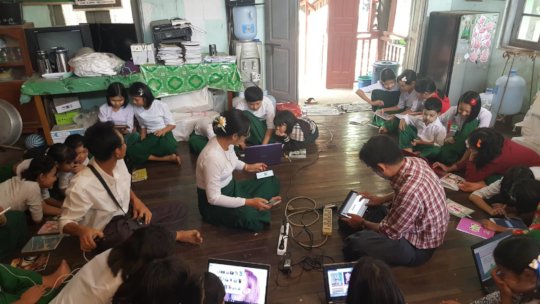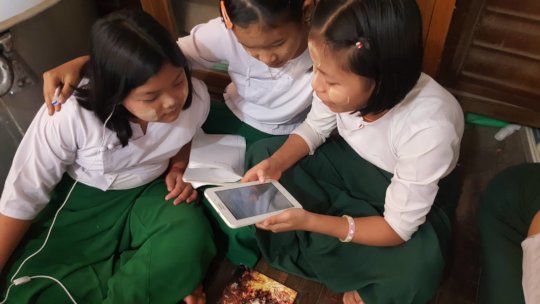 WARNING: Javascript is currently disabled or is not available in your browser. GlobalGiving makes extensive use of Javascript and will not function properly with Javascript disabled.
Please enable Javascript
and refresh this page.