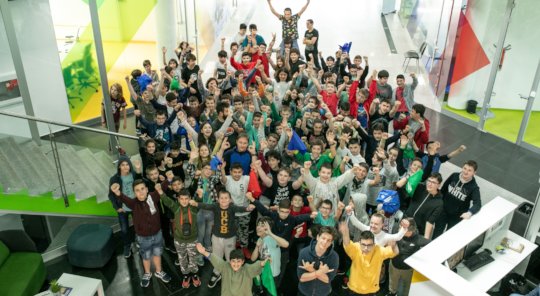 Start of the new school year 2019/2020
It has been a dynamic start of the new school year here at Telerik Academy School. Again, we'd like to take the time to extend our upmost gratitude to you, our donors, who are making this journey for all our kids possible. Even though it has been just 3 months since our last report, we managed to get a lot done!
Overview
We've put together a summary of our progress, illustrating how much we have accomplished with your help:
We started the academic 2018/19 with 65 groups for 1-12 graders. For 2019/20, thanks to you, we have 102 groups across Bulgaria
We started 2018/19 with a little over 1600 kids. This year our students are above 2000;
In the end of 2018, Telerik Academy School covered 15 cities in Bulgaria. Now we have cohorts in 25 cities.
Another successful marketing campaign
Originally, we planned to start the 2019/2020 school year with 80 cohorts in 20 cities. The good news is that with your support, we have managed to expand our impact and surpass our initial goals by launching 102 cohorts in 25 cities in Bulgaria. Working with 50 teachers around the country we enrolled over 2,000 kids during our admission. We had more than 3,700+ candidates and 123,000+ website visits during the admission.
Improvements, program updates, growing network
We entered partnership with 44 partners that provide venues for our regional programs.
We have managed to double the scale of our new Digital Science and Game Development programs for 4-7 and 8-12 grades in Bulgaria. Currently Digital Science is held in 16 cities and Game Development in 12 cities.
We commissioned 17 new teachers for the current academic year, which increases the total number to 50 contractors.
Also, we developed a brand-new program in Web Development for 8-12 graders, and
kick-started a pilot cohort in Sofia to test and update the program materials and content.
First retreat with contractors
To make our trainer community even stronger and more engaged with our mission, we have organized for the first time ever a 3-day retreat with all our contractors for 2019/2020.
What's Next
Telerik Academy School has trained more than 12,000 students in 9 years, equipping them with the key skills for the digital economy and fostering their logical thinking, creativity and problem-solving skills. Trainings are currently held in 102 cohorts in 25 cities in Bulgaria.
We have even more ambitious plans for the upcoming years. By the end of 2024, we aim to teach another 12,000 students, reaching 35+ Bulgarian cities, further develop our programs and train more teachers to be the movers and shakers of the education that prepares students for the professions of the future.
We wouldn't have gotten this far without your support and we have a lot more planned next!
Thank you for supporting us!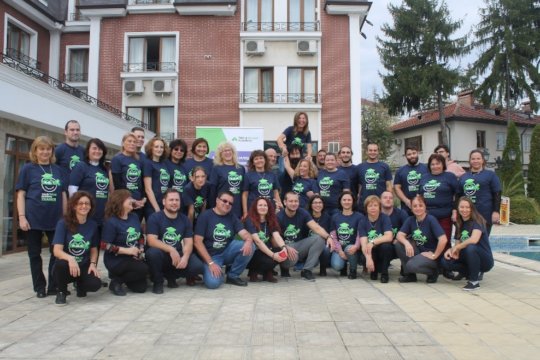 Attachments: