A few facts about Neglect
Child neglect is an ongoing failure to provide the right care and attention to a child's needs, including enough food, clean clothes, safety and security, warmth and love. Here are some facts about neglect in the UK:
Serious neglect can kill
In the UK, neglect is the most common form of child abuse
1/3 of police and social workers feel "powerless" to stop it
1 million neglected children have parents who were also victims of childhood neglect
Neglect can lead to loneliness, isolation, low self-esteem and poor health
The signs of neglect
Neglect can sometimes have obvious signs, though often it can take years for emotional and psychological symptoms to become apparent. These are a few signs which could indicate a child is being neglected:
A child (under 16) who regularly has to look after themselves alone
Regularly not having clean clothes to wear or enough to eat
A lack of medical or dental attention
Living in dangerous conditions, for example around drugs
A child who exhibits anger, anti-social behaviour, aggression or self harm
Why does it happen?
It is often not easy to pinpoint one specific reason why child neglect happens, but there are some more common problems among adult carers that are associated with neglect of children. These include:
Domestic violence
Parental mental health problems
Substance abuse, for example alcoholism
Parents with their own personal history of child neglect
Your donations are being used across our projects, helping us tackle child neglect and make the lives of the children and young people that we work with, better.
Child neglect is the most common form of child abuse in the UK today. While we are learning more about the causes and consequences of the issue than ever before, it remains the biggest reason for a child to need protection. With studies suggesting neglect is robbing almost 1.5 million UK children of their childhood, it is in everybody's power to help.

In October 2009, we launched a dedicated campaign to raise awareness of child neglect. We have spoken to a broad cross-section of society, including the general public, childcare professionals and children themselves, to find out what they know about neglect and how often they see it. The results are startling: child neglect is everywhere and our collective response simply not good enough.

Neglecting the issue, written in partnership with the University of Stirling, is a new report which identifies six key gaps in knowledge about child neglect; gaps which need to be investigated in order to help reduce - and even prevent - the problem. These are: the role of fathers, targeting families, public health and prevention, parental and carers' views, actively seeking children's views, and understanding the scale of neglect.

The report also states that poverty, substance misuse and inability to access local family support services are among the factors that can increase child neglect.

Read more about our key findings in Neglecting the issue, attached.
Your donations are being used across our projects, helping us tackle child neglect and make the lives of the children and young people that we work with, better.
Links:
Attachments: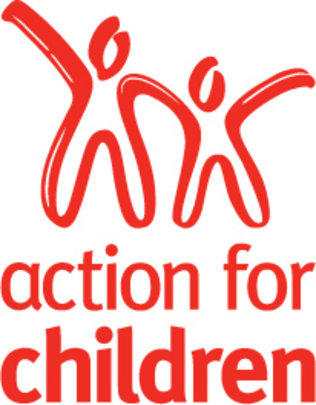 No child should be neglected. That's why we're running a three-year appeal to make the UK wake up to neglect.

We are campaigning to improve the way child neglect is tackled, and highlighting the importance of intervening early to help families with emerging issues, before they become long-term problems. We're encouraging governments to spend more - and more wisely - on public services that focus on early intervention, and we're raising desperately needed money to develop targeted, effective initiatives that tackle the key causes of neglect. We work with thousands of vulnerable families already but there are many more families out there who need our help
Links:
WARNING: Javascript is currently disabled or is not available in your browser. GlobalGiving makes extensive use of Javascript and will not function properly with Javascript disabled.
Please enable Javascript
and refresh this page.