Thanks to funds from generous donors, we were able to run 7 reading camps at 6 village libraries in Burkina Faso. Twenty-five 4th grade students were invited to each of the camps, which lasted for 6 days. They spent the week working on the alphabet, syllabation and reading activities. They also participated in drawing session, mask making and theater productions. A pre- and post-test was performed at each of the libraries to evaluate each student's reading abilities, and at each camp, all of the kids had advanced to a higher reading level by the end of the camp. The camps were also an opportunity for the librarians to stretch their wings. This year, we decided to have each of the village librarians facilitate the camp at their own library. They were able to build confidence in working with a large group of children and leading activities, as well as learn new activities to organize throughout the rest of the school year.

With donated funds, we were able to provide each child with 2 nutritious daily meals (breakfast and lunch), a camp t-shirt, a notebook, a pen and a pencil. We were also able to provide art supplies like crayons, colored pencils, white paper and poster board for each reading camp. Finally, we were able to purchase a new set of 25 books, which traveled to each of the camps.
Links:
After a long wait, the bookstore in Ouaga finally got more copies of the 6 Aya books! With funds raised on GlobalGiving, we were able to purchase 15 of the books (at least 2 copies of each number in the series). Each library will receive 2 of the books, and 3 libraries will receive an additional book. Readers are impatiently waiting the new books to find out what happens next in the adventures of Aya de Yopougon.
We've been increasing efforts to promote the series in the village libraries. Recently, we started working with a software called Frontline SMS, which allows us to use a computer to send a mass text message to a network of librarians and readers. We've started using Frontline to promote Aya and encourage librarians to come up with innovative activities and projects based on the books.
Links:
The planning phase of FAVL's summer reading camp project is underway. We were not able to get the funds to run all 12 reading camps, which is unfortunate, but through various sources, including generous donors on GlobalGiving, we will be able to run 5 reading camps and help 125 elementary school students work on their reading skills over the course of one week. We decided to do something a little different this year, and use the summer reading camps to reward a library where (1) the librarian has developed a good working relationship with the mayor's office, evidenced by the mayor's commitment to gradually take over payment of the librarian's salary and (2) the librarian is extremely motivated and enthusiastically completed all of their work. Some of the funds that we got were from a scholarship program, called Love of Learning, which sponsors 15 middle school students in the southwest region of Burkina Faso. With the help of the scholarship program, we will be able to hold 2 camps, and the girls will help run the camps as part of a service requirement for their scholarships.
Next week, we will start the lottery drawings for the participating students. Then we will begin buying supplies, such as paper, markers and books as well as contacting local teachers and cooks to help run the camps. Local librarians have already begun informing their communities that the camps will take place.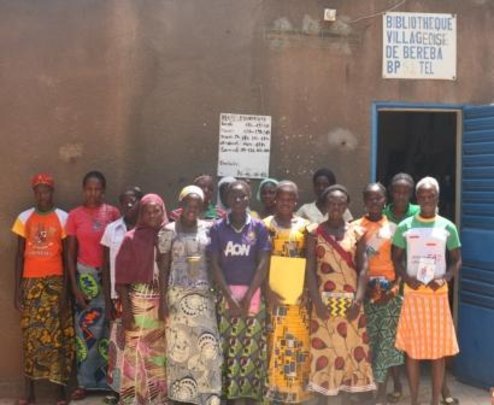 Links:
WARNING: Javascript is currently disabled or is not available in your browser. GlobalGiving makes extensive use of Javascript and will not function properly with Javascript disabled.
Please enable Javascript
and refresh this page.