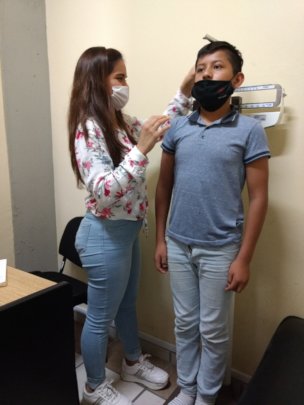 Estimado bienhechor:
Gracias al apoyo que hemos recibido, a través de tus aportaciones, durante la implementación de este proyecto ha sido posible contribuir al desarrollo físico de 93 niños que provienen de entornos vulnerables, principalmente afectados por la pobreza y la violencia.
El Albergue cuenta con un Programa Integral de Nutrición que atiende los problemas de desnutrición y obesidad infantil que la mayoría de los niños presenta a su llegada a la institución; situación causada por la escasez de recursos económicos y el nulo conocimiento sobre el tema nutricio. Esta situación reduce su posibilidad de llevar un estilo de vida saludable que les permita desarrollarse integralmente y tener un estado de salud adecuado.
Tu aportación nos ha permitido brindar una nutrición adecuada a los niños del Albergue, proporcionándoles alimentos saludables, variados y de calidad, que les permiten crecer y desarrollarse sanamente.
Los recursos económicos han sido utilizados en la compra de alimentos, teniendo como objetivo principal que cuenten con un plan de alimentación saludable, variado y de calidad, considerando los siguientes grupos: carne, frutas, verduras, lácteos y abarrotes. Para esto, la nutrióloga diseña los menús tomando en cuenta los requerimientos nutricios de los beneficiarios para contribuir a su adecuado desarrollo físico, cognitivo, emocional y social.
Durante este período, el 100% de los beneficiarios ha recibido sus tres tiempos de comida (desayuno, comida y cena), tomando en cuenta su plan de alimentación. Asimismo, se les ha brindado seguimiento nutricio para detectar sus principales necesidades, para que así puedan mejorar su crecimiento y desarrollo físico.
En estos tiempos de incertidumbre, tu compromiso social hace la diferencia, por eso los niños te agradecen el apoyo que has brindado para que ellos puedan tener un desarrollo físico adecuado, y de esta forma mejorar su calidad de vida, a través de una buena nutrición.
¡De todos los que formamos parte de la gran familia Albergue Infantil Los Pinos, te enviamos bendiciones y muchas gracias!
Dear benefactor:
Thanks to the support we have received through your contributions, during the implementation of this project it has been possible to contribute to the physical development of 93 children from vulnerable environments affected by poverty and violence.
The Shelter has an Integral Nutrition Program that attends to the problems of malnutrition and child obesity that most children present upon their arrival at the institution; this situation is caused by the scarcity of economic resources and the lack of knowledge about nutrition. This situation reduces their possibility of leading a healthy lifestyle that allows them to develop integrally and have an adequate state of health.
Your contribution has allowed us to provide adequate nutrition to the children of the Shelter, providing them with healthy, varied and quality food, which allows them to grow and develop healthily.
The economic resources have been used in the purchase of food, having as a main objective that they have a healthy, varied and quality food plan, considering the following groups: meat, fruits, vegetables, dairy products and groceries. For this, the nutritionist designs the menus considering the nutritional requirements of the beneficiaries to contribute to their adequate physical, cognitive, emotional and social development.
During this period, 100% of the beneficiaries have received their three meal times (breakfast, lunch and dinner), considering their eating plan. Also, they have been provided with nutritional follow-up to detect their main needs, so that they can improve their growth and physical development.
In these times of uncertainty, your social commitment makes the difference. The children are grateful for the support you have provided so that they can have an adequate physical development, and thus improve their quality of life, through good nutrition.
On behalf of the great family Albergue Infantil Los Pinos, we send you blessings and thank you very much!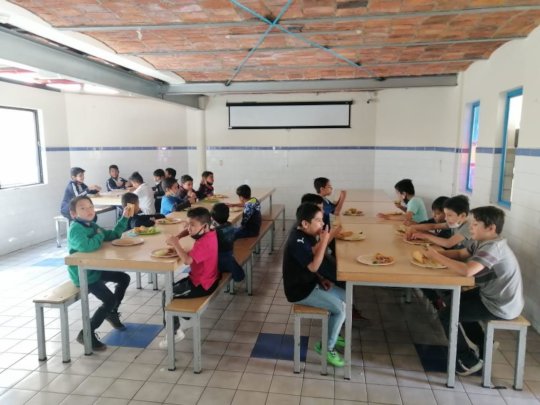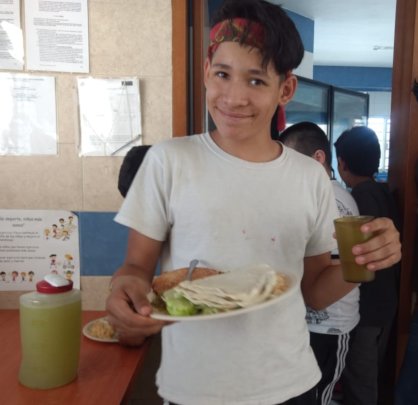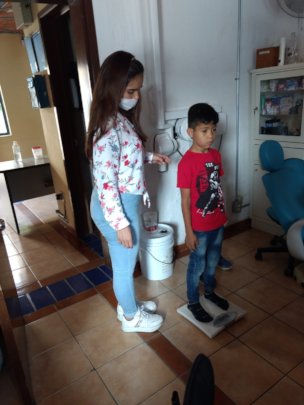 Links: