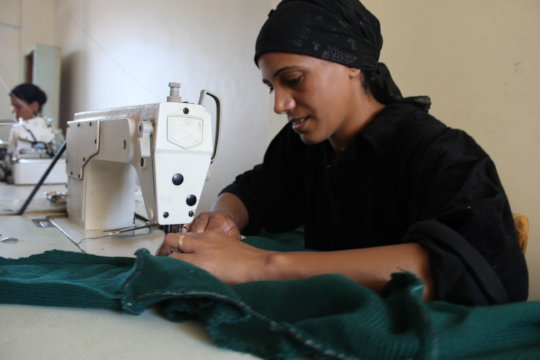 The COVID-19 pandemic in Egypt has been gradually improving since mid-July. The numbers of COVID cases and deaths has been decreasing and the number of recoveries has been increasing. The government has eased lockdown restrictions, and people are returning to work and school.
However, Egyptians are only just beginning to come to grips with the staggering economic toll this crisis has taken upon families of all walks of life. This is especially true of families who have lost the father, the traditional breadwinner in Egyptian society.
The B'edaya mothers – many of whom operate small businesses out of their own homes -- handled the lockdown in a variety of ways. Some were able to close down temporarily, while some of those who operated essential groceries stayed in business. Now the time has come for those who waited out the lockdown to return to work. Fortunately, they have a dependable partner at their side in the form of Coptic Orphans. The Coptic Orphans field staff is now contacting the B'edaya mothers to assess each case individually, while providing guidance and support.
The worst of this crisis has hopefully passed, but it is crucial that each family maintain their finances in these difficult economic times. The resilient, hardworking mothers of the B'edaya project have shown time and again that they possess the strength and skills to weather any storm that comes their way.
Links:
The COVID-19 pandemic has severely impacted the nation of Egypt, with thousands infected and millions under a lockdown order. This has forced us to postpone the 2020-2022 cycle of Valuable Girl Projects, which was slated to start in June. There remains great enthusiasm for Valuable Girl Projects in Egypt, however, as 96 Community Development Associations in four Egyptian governorates have applied to partner with the Valuable Girl Project in this new cycle.
It is easy to see why so many community improvement organizations would want to partner with the Valuable Girl Project. To date, 13,000 Christian and Muslim girls and young women have participated in the program at 16 different project sites across Egypt. The girls have organized and implemented massive improvement projects in their local communities.
More importantly, during this moment of extreme fear and uncertainty surrounding COVID-19, the Big and Little Sisters of the Valuable Girl Project represent a culture of unity and understanding. Christian and Muslim are joining together to solve the problems of their communities, and in doing so they are inspiring entire generations of Egyptians to work for a brighter future.
Links: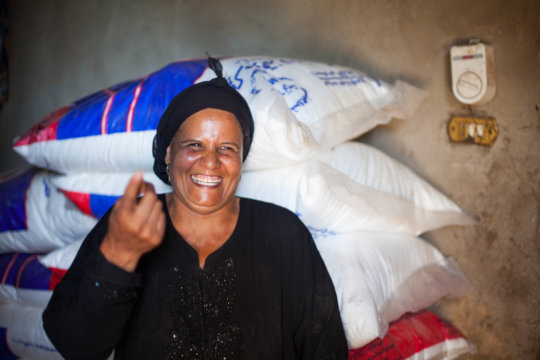 As the COVID-19 pandemic spreads throughout the world, millions of people are faced with a difficult choice: to stay home and avoid infection or go to work and earn money for the family.
The widowed mothers of the B'edaya program, however, face even more obstacles. They have already lost their husbands, the sole breadwinner in most Egpytian households. But they have soldiered on, starting small businesses to help provide for their children. Oftentimes they operate these businesses in their own homes.
When the virus reached Egypt, and the country locked down, some mothers closed down their shops for the safety of their families. Other families - particularly those operating groceries - remain in business. Not only are they earning money for their children, they are providing an essential service to local families.
The B'edaya project has postponed operations for the immediate future out of concern for the safety of participants and administrators. But the micro-loans already given to widowed mothers are still lifting up communities during this time of crisis. Families have more money to weather this storm, and essential small businesses are able to stay open. The strength of these mothers will continue to support and inspire Egypt.
WARNING: Javascript is currently disabled or is not available in your browser. GlobalGiving makes extensive use of Javascript and will not function properly with Javascript disabled.
Please enable Javascript
and refresh this page.