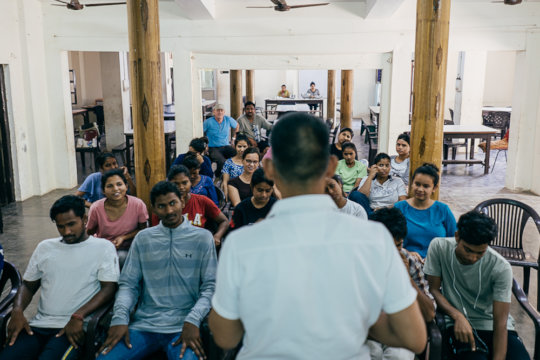 Though it may be the worst named company in college counseling history, we recently had the pleasure of hosting a team from iDreamCareer.com to help us with our Mission: University project. As we're a little late to the game this year, the focus for our 12th class graduates was locating quality affordable universities and applying. We also included our current 12th class students as well as our current 11th class students, putting them all through an aptitude and career assessment test to get them thinking about college and what they might like to do much earlier. Next year...we won't miss any entrance exams or scholarship opportunities. We'll be ready.

The whole process was extremely exciting and had the entire mission buzzing about the idea of college. Children in much younger grades were overheard talking about careers and universities. All of it is creating a new culture of higher education with higher expectations here at the mission. It's a beautiful thing to be a part of.
Acceptance letters will be coming out soon so we'll (hopefully) be passing along some good news soon. We've been paying admission fees for some of our students so we're definitely getting close. Thank you to all of you for getting involved and helping make this dream a reality.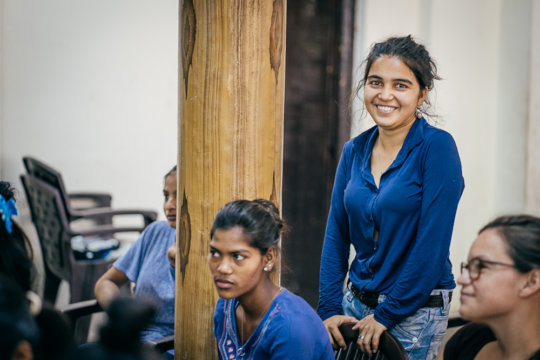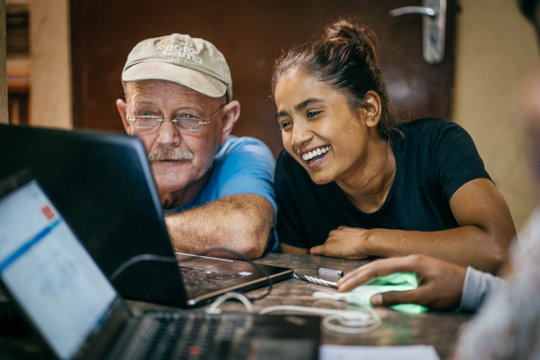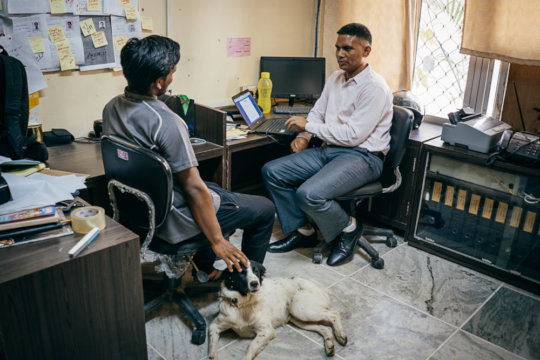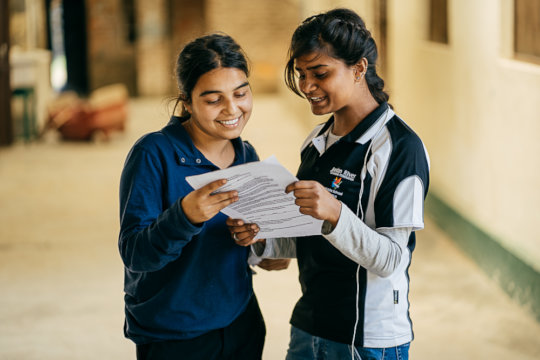 Hey everyone,
Just a quick update on the Mission: University project. There are many pieces to this puzzle, but so far everything is coming together nicely.
On the money side, we are now 75% of the way to fully funding year one! It's always amazing to see people step forward on behalf of these beautiful kids, so we thank you all for that. And the Mission U kids thank you as well.
On the University side: we have several students accepted to top schools in North India with many more applications submitted or about to be submitted.
We've also enlisted the help of a professional college coach who is doing one-on-one counseling with all of our kids to determine the best career options and the best schools for the best value. Best of all, not only will he be working with our ten most recent high school graduates, he's also including our current 12th class students and our current 11th class students to get ahead of the game.
It's been an amazing experience to see this project come together. Though we're only a few weeks in, we're already launching our 2nd year fundraising effort...so the campaign total is being raised to $40,000. Most undergraduate degrees in India are three years, so the ultimate total we are looking for is $60,000. But we'll take it one year at a time if need be.
Thanks so much to everyone who has gotten involved. For all of these children, they will be the first member of their family to attend University. We are not simply giving them an education. We are changing the course of their family history. And we could not do it without you.
Love from India.
John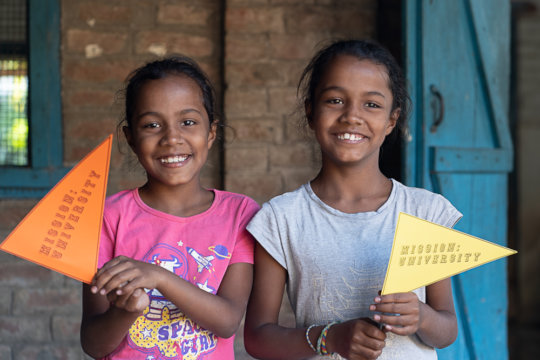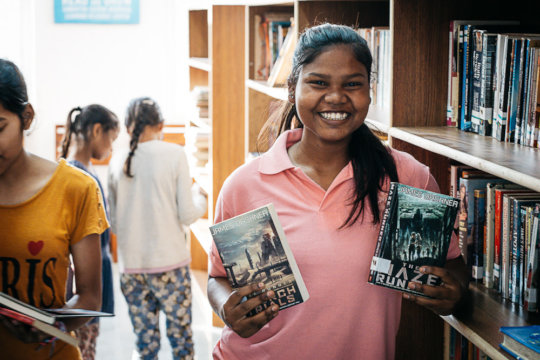 Here is an extract from one of our latest newsletters, it should give you a good idea of the progress here:
After much study and hard work, school is out for most of our children for a few weeks. There are still a few straggling 10th and 12th class exams left to go, but a well-deserved break has finally arrived for most all mission students. It's not the full-on three month vacation kids get in some parts of the world. New grades will start up at the beginning of April. But for the next two weeks, text books will be happily swapped for lighter reading.

Many of the girls are huge readers and frequent trips to our library have been a popular excursion. With so many books available, children are free to check two books out at a time. As the only lending library for miles around, the Samartha Saxena Learning Resource Center is a huge asset for our kids.
It's also harvest time for our mustard crop once again and the small boys are busy loading, hauling and dumping it, preparing to remove the small seeds that are pressed into oil. It's a dusty, scratchy job in the hot sun that the boys mostly do with a smile.
It certainly isn't all work for the boys. Clifton led a trip to the jungle this week for some river swimming. With the weather getting warmer, everyone was up for some cold water splashing around. If water wasn't your thing, there was plenty of mud to bake in. Either way, it was a fun break from the mustard fields and a chance to cool off.
While all this was going on, the Mission University crew met with David Sir, our school principal for individual counseling sessions. It's time to decide what each student will be studying and time to get serious about applications. There are more than 100,000 Universities in India, so how do you know which one to choose. Our principal has lots of experience in this area and his advice was extremely helpful.

So far in our group we have kids studying Nursing, Physics, English, Architecture, Bio-tech, Forestry, Physical Education, Political Science and Social Work!
With the warm weather returning, we've also seen the return of some beautiful butterflies this week. To see the colorful creatures flitting through the green wheat fields is something that reminds us all just how lucky we are to be a part of this world. Wherever you are, we hope spring is brightening up your world as much as these little pixies are brightening up ours.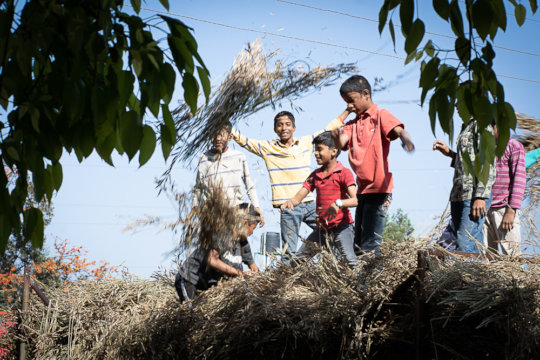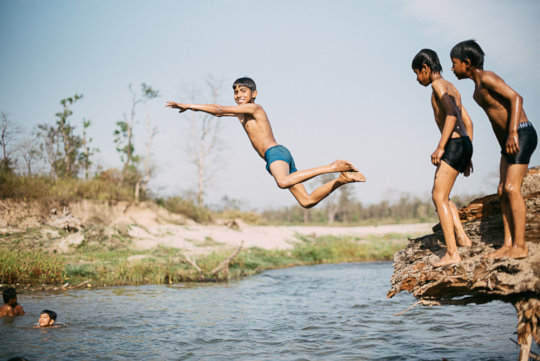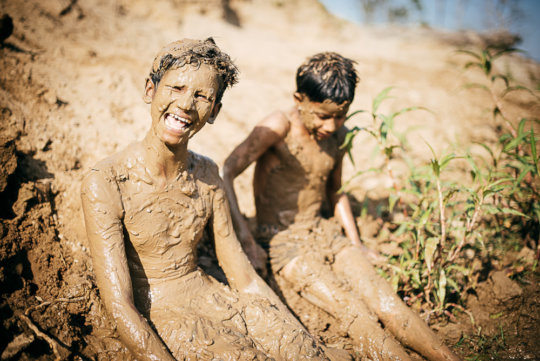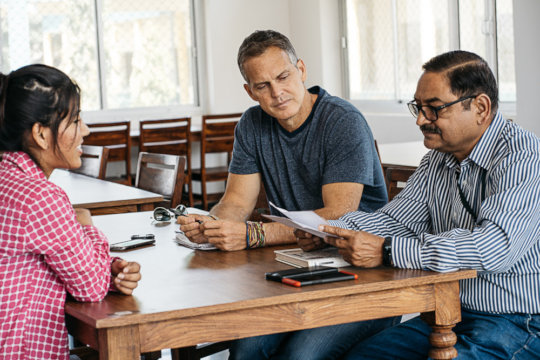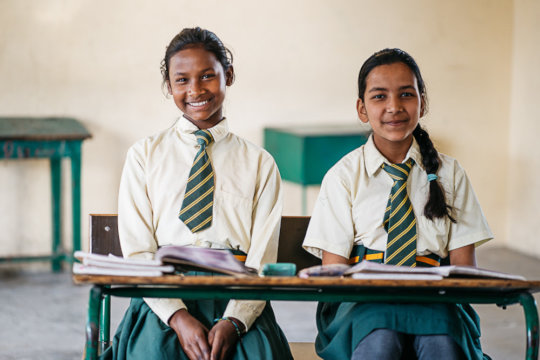 Links:
WARNING: Javascript is currently disabled or is not available in your browser. GlobalGiving makes extensive use of Javascript and will not function properly with Javascript disabled.
Please enable Javascript
and refresh this page.