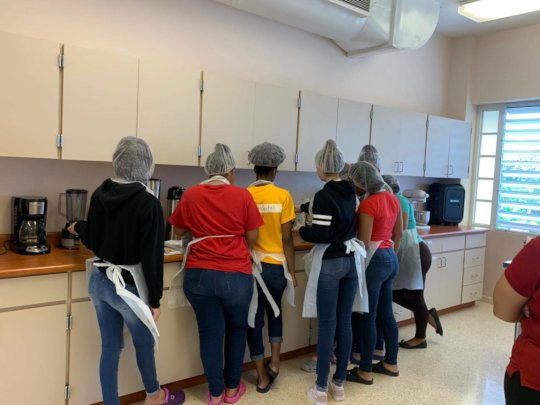 We want to start this report by thanking all our recurrent donors for contributing to improve the quality of life of our girls in the program and wishing them good health and many blessings during this difficult time.
Living in times of Corona Virus has changed the life of all of us and also put another challenge in the life of our foster girls and adolescents. We are working together to take the best out of them. The aim is to developed resilient human beings so when the time comes that they has to face more adversities they are better equipped to succeed.
To better manage the time of the residents at home, we have had to change the daily routine of the girls since schools are closed and education is now provided by distance. The residents are spending more time in the facility. Tutors are coming in earlier to address the educational needs of the residents. We are organizing more extracurriculars activities such as cooking workshops, hand craft sessions, paint and drawing classes, among others.
The challenge that we are facing now is that we are falling short on escort personnel as the girls are now in the house during weekdays. To face this challenge we are extending and redistributing working schedules as much as we can to make sure that the girls are accompanied at all times.
The nurse and other clinical personnel have been providing education about the Corona Virus to the residents, and its preventive measures such as social distancing, hand washing, cleaning surfaces and have good nutritional habits to enhance their immune system. As of today, we do not have any positive case of COVID-19 in our Program. We are following 100% the stay home order and restricting the number of visitors to our premises.
The program psychologist and social workers are working with the residents individually to address any concern or stress related to the situation with the Corona Virus.
We are certain that we will succeed these difficult times and become stronger after the fact.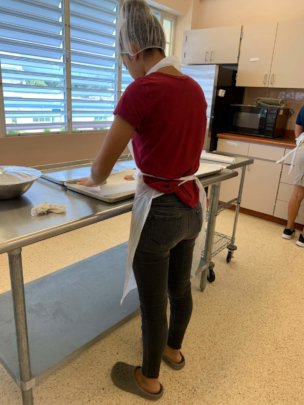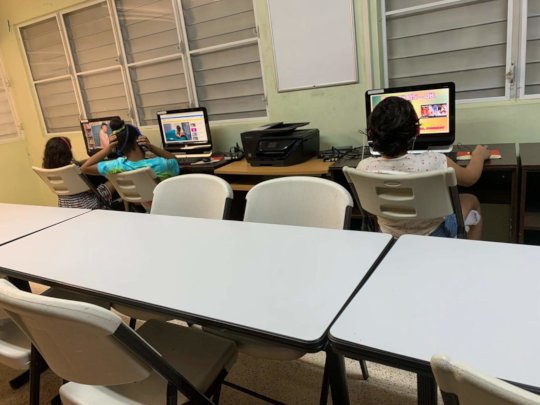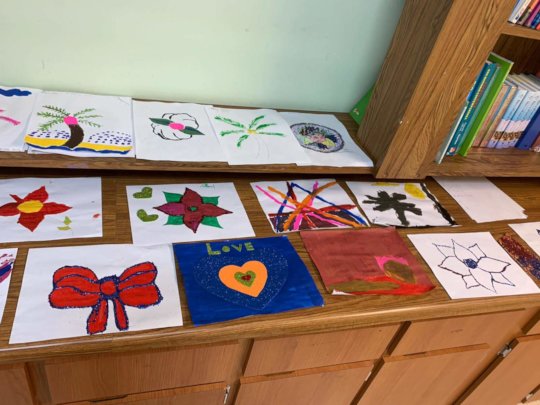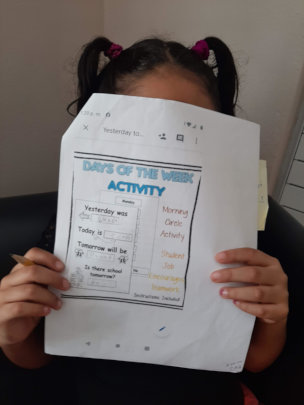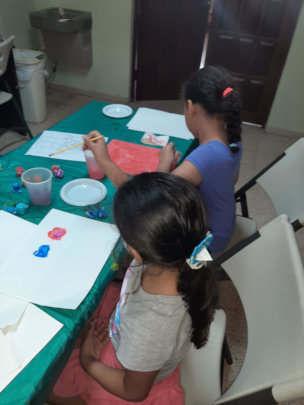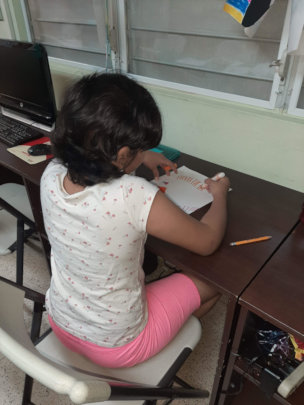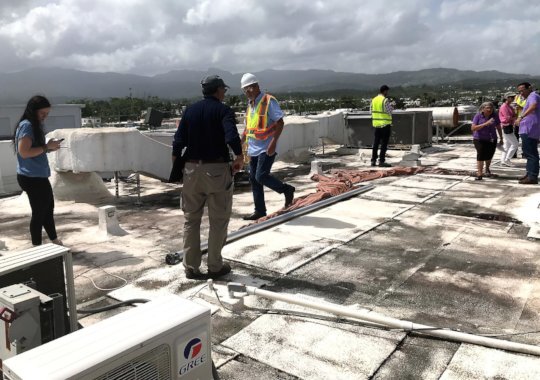 Roof sealing and paint work has been completed as well as the installation of the alarm system. However, the cement hangar for official vehicles and the replacement of the main entrance door is still pending. Unfortunately, the organization does not have the funds to cover for these major repairs. We are still waiting for FEMA's approval as these damages were consequences of Hurricane Maria. In the meantime, we continue our efforts to keep this project active and invite donors to support us in meeting this goal.
Hurricane season will start in June and our vehicles are outdoors. This is a great area of concern because we depend on them to transport our residents to and from schools, doctor's appointments and other vital services.
Please be assured that as soon as construction of Hangar begins we will notify all donors. We are very grateful for all donations to this project.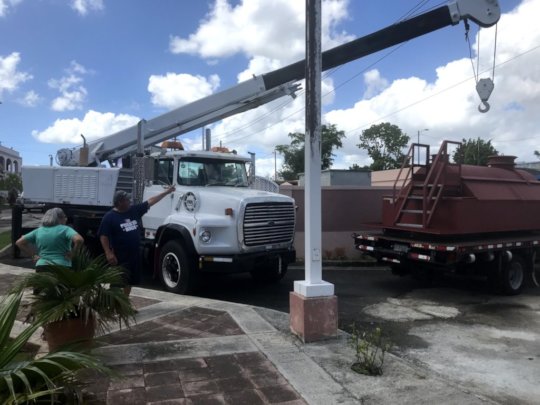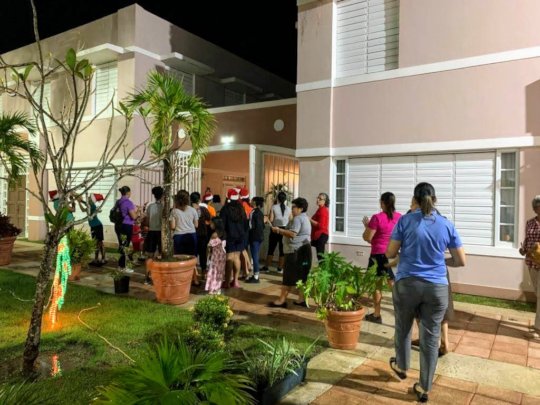 With great joy, we want to notify you that the girls and young girls of Hogares Teresa Toda managed to finish the school period with excellent academic qualifications. Also, because of the Christmas season, we had a beautiful celebration. This strengthens our family spirit and at the same time the integral growth and development of our girls and young girls. In addition, we had the Second Meeting of girls and young girls 2019 composed of girls and young girls who received the services from the beginning in the Organization. Many of these women are already professionals, the result of a realization of their lives. It motivates us to move forward to think that everything we do is the Work of God and that we are not alone, that we count on you to make our girls and young girls useful to society.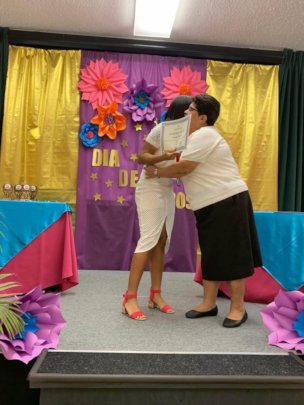 WARNING: Javascript is currently disabled or is not available in your browser. GlobalGiving makes extensive use of Javascript and will not function properly with Javascript disabled.
Please enable Javascript
and refresh this page.