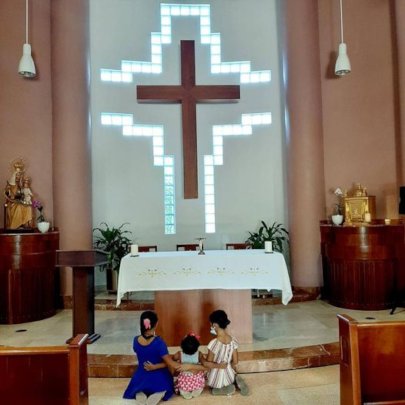 2020 has been a year of great lessons, lessons difficult to digest but at the same time lessons that gave us great learning. In Puerto Rico, we survived several earthquakes at the beginning of the year and keep dealing with a deadly pandemic. Life changed suddenly and we have been forced to adapt to a new reality.
In Hogares Teresa Toda the girls completed the semester online. They had access to quality internet and technological equipment needed to attend distanced modality school as a preventive measure for the COVID19. All of them ended the semester successfully but the distance modality represented a challenge to the smallest girls as well as to those who need special education. The institution hired teachers to provide daily support to the girls during the school hours having three teachers during the day and continued with the Tutoring Program in the afternoons.
Our Program was recognized by the Department of Family as we were part of the institutions that were able to continue operations in full during the pandemic. Strict preventive protocols were implemented and as of today, there have no zero Covid positive case in our institution. Regular tests clinics have been implemented being the last one in December where the Department of Health came to the Program and completed 75 antigen tests.
Given the pandemic, all outings and visits to the facility were cancelled. We implemented movie nights, game days and continued with recurrent recreational activities within our premises. It has been difficult to the girls, yet their resilience arouses. We had a small but beautiful Thanksgiving and Christmas Celebrations.
In Hogares Teresa Toda we thank God for all the blessings, the health, the girls that we serve, the support of our community and for Donors like you who believe in our cause and help us heal the life of many girls who suffered abuse or neglect but are leaning that their trauma does not define them just make them stronger.
Happy 2021!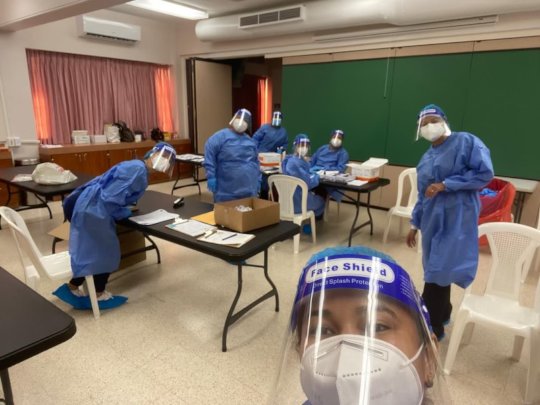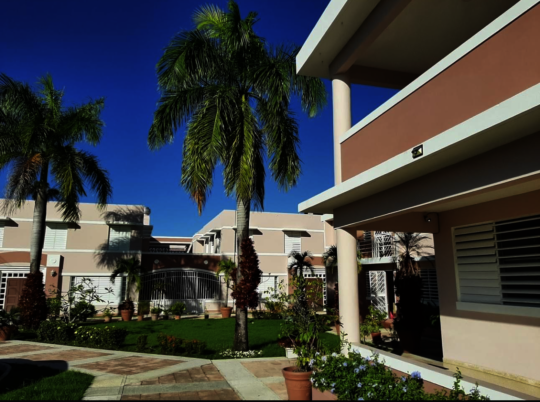 We would like to start our report by thanking our Donors for their support and wishing them good health during these difficult times of COVID-19.
On October 13th the Board of Directors approved the development of an Accessibility Plan where a comprehensive assessment on structural barriers will be conducted with the purpose of becoming ADA compliant. It is our commitment and responsibility to provide equal access for people with disability into our institution.
Currently, we are working on an internal survey that covers the parking spaces, door clear width measurements, doors opening force and accessible slopes, among others. Once we complete the survey that has already started, a barrier list solution will be completed to take on the action plan. Approval for structural engineering services have been granted by the Board of Director.
On another note, because of Huracan Maria, many damages were caused to our facility and thank you to all our supporters we have been able to complete the following repairs:
1. Light bulbs at the outside of the main house.
2. Painting (exterior)
3. Small exterior light bulbs
4. All air conditioners were repaired
5. Orchid Garden
6. Cistern pipes
7. Light panels in the study room
8. Residency gate
9. Clinical Office roof
10. Chapel roof shingles
11. Alarm System
We still have more repairs to complete and those will be done as financial resources are available. Thank you again to all our donors who believe in our project and continue supporting us throughout these difficult COVID times.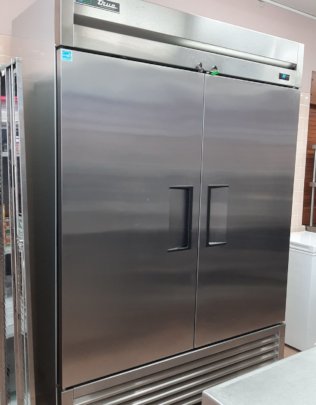 Greetings to all our donors and thank you very much for your support. We hope that you all are doing well during these difficult times. It is with great pleasure that we announce that we have been able to buy the industrial fridge thanks to the donations received thru GlobalGiving as well as other private ones. We have increased the food storage capability ensuring all food safety measures. It is our responsibility to offer a balanced and nutritional meal to all our participants and having the necessary storage equipment is definitively part of the process.
We are still in need to buy the industrial refrigerator. Meanwhile, we continue storing the frozen food into two small refrigerators that we use temporarily until we raise the funds to buy the industrial one. Several challenges are present as we have to make more trips to the supermarket exposing the staff to now the community spread Corona Virus. We hope that we can get the equipment soon to avoid the staff exposure to the COVID-19. This way we assure the safety of our participants as well.
Thank you very much for continuing with us along the way. We have faith that better times will come soon. Take care, stay healthy and God bless you and you family.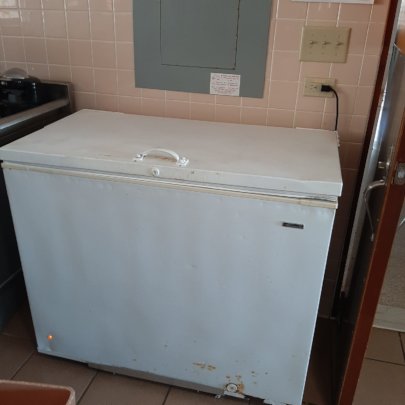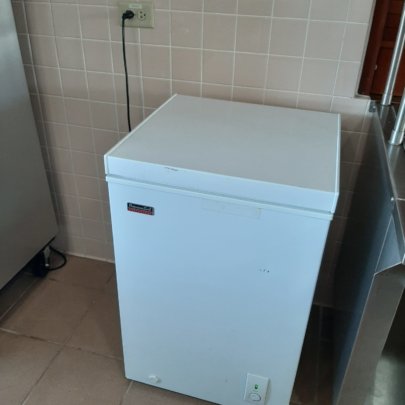 WARNING: Javascript is currently disabled or is not available in your browser. GlobalGiving makes extensive use of Javascript and will not function properly with Javascript disabled.
Please enable Javascript
and refresh this page.