The 2019-20 drilling season launched in December 2019 with exciting new goals and a second drilling team to expand our reach in South Sudan. Our drilling goal for this year is up to 70 new wells, with the addition of our new second drilling team! Thanks to the success of our Watering the Seeds of Change capital campaign, WFSS was able to purchase two drilling rigs, and have a full second team to drill new wells. The rehab team headed into the field on December 2, to start on their plan to rehabilitate 50 of our older wells. Our hygiene education training has also expanded to a third team so that each village we visit can receive hygiene education training (up to 120 trainings this season).
In January, Executive Director Lynn Malooly and Board Vice President Thomas McCarthy visited our teams and operations center in South Sudan. WFSS has experienced a lot of growth since we drilled our first well in 2005, including the construction and development of our operations center, home of our South Sudan office. The operations center allows us to store our inventory, equipment and vehicles. A newly constructed garage provides work space for our mechanics to service our drilling rigs and vehicles. All of this equips WFSS to continue in our mission to be a leading WASH (water, sanitation, hygiene) provider in South Sudan.
During their visit, Lynn and Thomas had the honor to witness the opening of our new multi-use building, many years in the planning. The building houses a large room for meetings and trainings, which can also double as sleeping quarters when our field teams are at the compound. The building also has storage and offices, including an office for Country Director Ajang "AJ" Agok and Technical Advisor Ater "Lion" Thiep, who have not had offices in all the years they have been working in leadership roles at WFSS. And finally, the building provides an indoor kitchen for our compound cooks, who prepare meals three times a day for our staff.
There are so many aspects of life in South Sudan that are a challenge, including providing meals. Our staff would have no way of accessing any kind of restaurant or grocery store during working hours, so we provide meals. In addition, we always have staff staying at the compound during evening hours, for security, and to be available for any communication from the field. The cooks previously prepared food outdoors, cooking on open fires. We are thrilled to provide them with safer and more efficient working conditions. The cooks are overjoyed with their new kitchen, and expressed their deepest appreciation to WFSS staff, Board and donors.
These milestones are evidence of the huge impact from our donors. We are incredibly grateful to you for supporting our mission and the people of South Sudan. Please continue to give generously as we look toward the future and continue to develop this young country. Our work can only be accomplished with your help.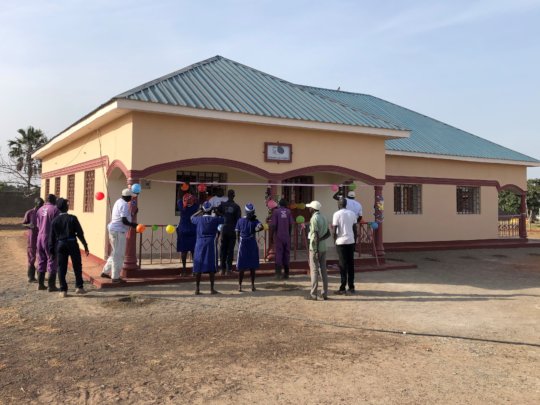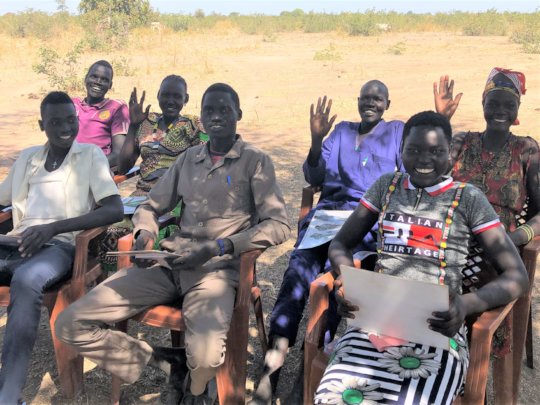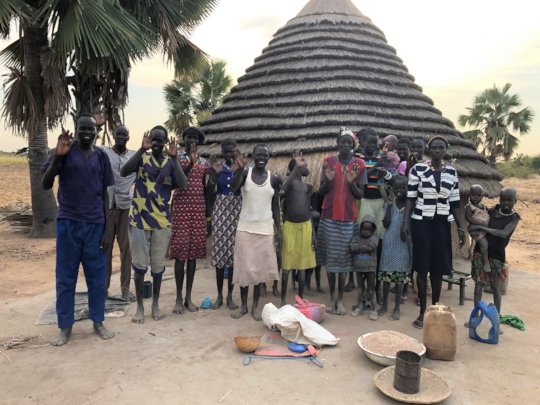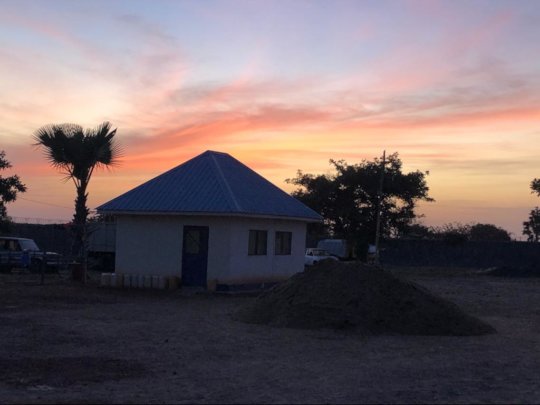 Links: